She Wanted a Successful Career - and Didn't Let Blindness Hold Her Back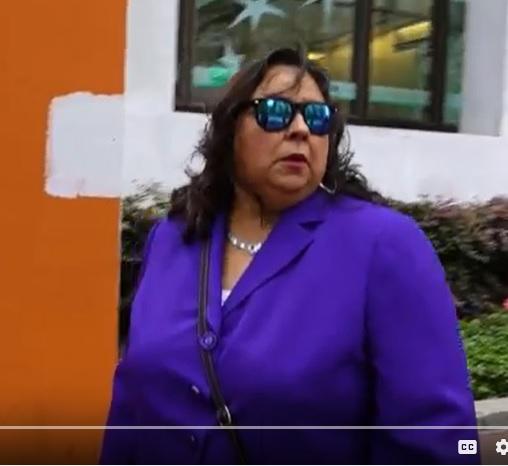 Kathy Martinez, head of disability and accessibility strategy at Wells Fargo.
She Wanted a Successful Career - and Didn't Let Blindness Hold Her Back
Wells Fargo Celebrates National Disability Employment Awareness Month
In honor of National Disability Employment Awareness Month, Wells Fargo & Company (NYSE: WFC) and Scholarship America announced the second annual People with Disabilities Scholarship Program. The program's goal is to help people with disabilities obtain the education or training they need to succeed in the careers they choose.
In addition to the Scholarship America and other philanthropic initiatives, the company has an array of disability awareness programs for Wells Fargo team members to help foster inclusion, including:
Fireside Chat: Disability Inclusion Starts with Me
The internal "chat" on Oct. 4 will feature five senior leaders discussing Wells Fargo's commitment to people with disabilities, including the company's companywide strategy, benefits, resources, tools, community outreach, and upcoming innovation for team members and customers.
Juggling it all Caregiving – Special Guest Speaker and Panel Discussion
On Oct. 18, Wells Fargo will host special guest speaker Sherri Snelling, CEO and founder of Caregiving Club and author of Cast of Caregivers – Celebrity Stories to Help Prepare to Care. She and a panel of Wells Fargo leaders will discuss how team member caregivers can balance self-care while caring for a loved one.
Accessibility Hackathon
In 2016, Wells Fargo implemented its first ever Accessibility Hackathon, in which 30 internal teams in the U.S. and abroad worked for two days in a virtual environment to develop technology that would improve the accessibility of a product, service, or platform used by team members at Wells Fargo. The hackathon winners produced insightful recommendations and solutions to improve accessibility for tracking time in the workplace for team members who have low-vision or are blind. Wells Fargo hosts its second Accessibility Hackathon in November.
Awareness Month Signature Event for Team Members in Des Moines, Iowa
For the third consecutive year, Wells Fargo's Diverse Abilities Team Member Network in Iowa will host a Signature Event Oct. 17 and Oct. 24. The event is designed to educate people about various disabilities through interactive tables at two locations.
To learn more about Wells Fargo's commitment to accessibility, please visit www.wellsfargo.com/about/diversity/accessibility/