Sentinel Awards Recognize 21CF TV Projects for Outstanding Efforts to Engage Audiences on Mental and Physical Health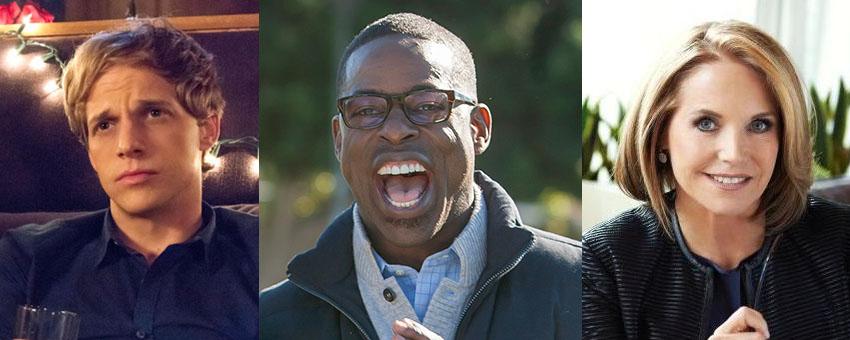 21st Century Fox Social Impact
Hollywood, Health & Society (HH&S) has named television projects from across 21st Century Fox businesses as honorees for this year's Sentinel Awards, an annual ceremony recognizing TV storylines and movies that inform, educate, and motivate viewers to make choices for healthier and safer lives. FX Networks' You're the Worst, National Geographic's documentary Gender Revolution: A Journey with Katie Couric, and the Twentieth Century Fox Television production This Is Us will all receive awards at a ceremony in Los Angeles on September 27.
"TV writers and producers not only entertain audiences, but they affect them as well," said Martin Kaplan, director of the USC Annenberg Norman Lear Center. "We know this both from our research, and from stories that viewers tell. These awards recognize the responsible and creative use of that power by television writers and producers."
This Is Us is a winner in the Drama category for its episode "Jack Pearson's Son," which exemplifies the show's characteristic look at family dynamics through the generations. You're the Worst's episode "Twenty-Tow" is recognized in the Comedy category for its focus on post-traumatic stress disorder, and Gender Revolution: A Journey with Katie Couric is a Documentary winner for exploring how gender identity issues relate to mental health.
The three projects are among 11 total honorees, chosen from a record number of submissions, which tackle such topics as maternal health, substance abuse, autism, sexual assault, and more. HH&S reviews each entry for accuracy, as well as how the program portrays the cause of the health problem, shows how it can be prevented, and demonstrates how the issue affects the characters in the story. The Sentinel Awards also honor entries in Children's Programming, Short Documentary, Talk Show, and Unscripted Series.  
"Entertainment television is a powerful resource for information, and compelling storylines can motivate millions of viewers worldwide," said Kate Langrall Folb, Director of HH&S. "Every year the quality and quantity of entries increases."
HH&S, a program of the USC Annenberg School and the Norman Lear Center, administers the Sentinel Awards as a way of recognizing the impact that media has on individual knowledge and behavior. HH&S, funded by the Centers for Disease Control and Prevention, the Bill & Melinda Gates Foundation, and more, works closely with the entertainment industry to provide up to date information on health and science, working directly with showrunners, writers, directors, and more to ensure accuracy.