Seeds of Change: Nurturing a Water-Wise World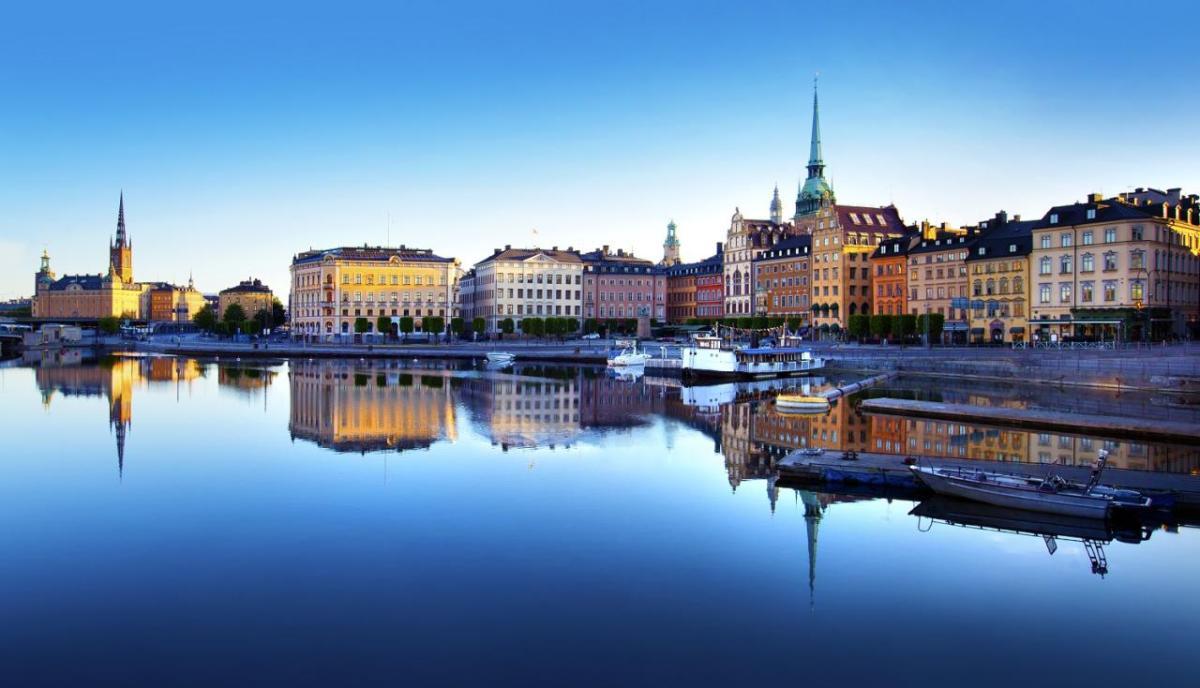 World Water Week 2023 wrapped up in Stockholm, Sweden a few weeks ago. Erica Pann, Water Stewardship Service Co-Leader for Antea Group, attended and shared her reflections and insights below.
With Climate Week NYC right around the corner, I have been reflecting on my recent attendance at World Water Week earlier this month. This annual event in Stockholm, Sweden acts as an invigorating beacon of hope in my personal water stewardship journey as well as a thought-provoking couple of days collectively in our quest for a sustainable and water-wise world. I found myself amongst experts and thought leaders all seeking to explore innovative paths toward achieving our collective sustainability goals.
For me, and perhaps in light of my current MBA course load, several themes emerged, each representing a critical piece of the puzzle for a future where water is abundant and accessible to all.
Finance: The Lifeblood of Water Sustainability 
The need for increased financial support emerged as a pivotal element in this endeavor. It's no secret that failing to address water issues would undermine the SDGs and, consequently, our climate goals. In a blog published on the heels of the UN 2023 Water Conference, the World Resources Institute (WRI) shared that only 26% of publicly disclosed water commitments have identified clear funding sources. Some of the challenge lies in blending private and public capital. However, the road is fraught with complexities, influenced by political considerations and risk-averse investors.
It is important to note that governance and finance are inseparable; the progress of one invariably influences the other. To account for this, we need to strive for better utilization of existing funds in addition to creating an environment conducive to water financing. This includes establishing a sound investment climate, ensuring water regulations align with investment objectives, and broadening the focus to ensure the sustainability of projects and borrowers' capabilities.
Industry Transformation: Water and Business Collaboration 
Industry transformation is the linchpin in the journey toward water sustainability, and it's increasingly clear that the water and energy sectors must join forces. Their interconnectedness is undeniable, with the achievement of net-zero environmental goals hinging on this collaboration.
Energy's thirst for water, from power plant cooling to resource extraction, intertwines with water's reliance on energy for distribution and treatment. The partnership between these sectors is now imperative, pushing businesses to reimagine their practices. Innovations in water efficiency, renewable energy, and sustainable supply chains are vital to curbing environmental impact. By working together, these industries not only reduce their footprint but also contribute to global climate and water resource efforts, ensuring a path to a more sustainable future.
The Nexus of Water and Climate: An Unbreakable Bond 
More and more experts in this space are focusing on the undeniable interplay between water and climate solutions, as climate change's most palpable impact often manifests itself through the pronounced and far-reaching water crisis. This linkage exemplifies the intrinsic connection between water scarcity and climate change. The growing awareness has prompted a shift (albeit painfully slow at times) towards a comprehensive approach that emphasizes resource efficiency and integrates water into the core of energy-related investments, making it an indispensable component of the business rationale.
This integration is further emphasized at global gatherings like COP28, where the water community collaborates closely with climate initiatives to mainstream water across diverse agendas encompassing biodiversity, the energy transition, and climate mitigation. By recognizing water's pivotal role in these realms, this collaborative effort is poised to address the intricate challenges posed by climate change and foster a sustainable and resilient future for our planet.
Redefining Water Stewardship: Unleashing Collective Action 
Collective action is both a challenge and a solution in the complex realm of water stewardship. Overcoming the high entry barriers and intricacies of water issues is demanding, yet unity holds the key to progress.
Bridging the divide between NGOs and businesses requires a common language founded on shared goals and a commitment to sustainability. Trust-building is paramount, necessitating efforts to foster understanding among diverse stakeholders. Addressing power imbalances between relevant stakeholders is essential for equitable cooperation, with accountability forming the foundation of trust. Key discussions from experts in this space focus on appropriate basin selection, sustainable funding, inclusive governance structures, finding scalable projects, and amplifying diverse voices.
These conversations shape a collective approach to tackle the multifaceted challenges of the water crisis.
Sustainable Finance, Business Collaboration, & the Nexus of Energy and Climate: Collective Action through BIER 
The Charco Bendito Project facilitated by the Beverage Industry Environmental Roundtable (BIER) serves as an outstanding illustration of the power of collaborative action in addressing these overlapping and highly complex environmental challenges. This inspiring project unites local communities, government agencies, environmental organizations, and the private sector in the pursuit of addressing water scarcity and degradation in a region facing severe environmental issues.
Through a joint effort, the project has implemented innovative solutions like reforestation, rainwater harvesting, and sustainable agriculture to protect vital water resources while actively engaging local communities in decision-making processes. By fostering collaboration and pooling resources, the project not only addresses immediate water challenges but also promotes sustainable development, serving as a model of successful collective action for water conservation and ecosystem health.
Final Thoughts 
To sum it all up, these themes—sustainable finance, industry transformation, the linkage between climate & water, and the refocus of water stewardship through collaborative action—are integral to our vision of a future where water is not just a resource but the cornerstone of a resilient, sustainable world.
These seeds of change have the potential to blossom into a brighter, water-wise future for all, nurturing the world's most vital resource for generations to come. As we look ahead to Climate Week, let us carry these insights with us, knowing that water's role is central in the journey towards a sustainable and climate-resilient world.
For more on building a sustainable, water-wise future, connect with our Water Stewardship experts today.
Learn More About Water Stewardship
About Antea Group
Antea®Group is an environment, health, safety, and sustainability consulting firm. By combining strategic thinking with technical expertise, we do more than effectively solve client challenges; we deliver sustainable results for a better future. We work in partnership with and advise many of the world's most sustainable companies to address ESG-business challenges in a way that fits their pace and unique objectives. Our consultants equip organizations to better understand threats, capture opportunities and find their position of strength. Lastly, we maintain a global perspective on ESG issues through not only our work with multinational clients, but also through our sister organizations in Europe, Asia, and Latin America and as a founding member of the Inogen Alliance. Learn more at us.anteagroup.com.