Scotiabank Donates $500,000 to the University of Manitoba
Establishes dentistry fund to help underserved populations, and endows new scholarship in data analytics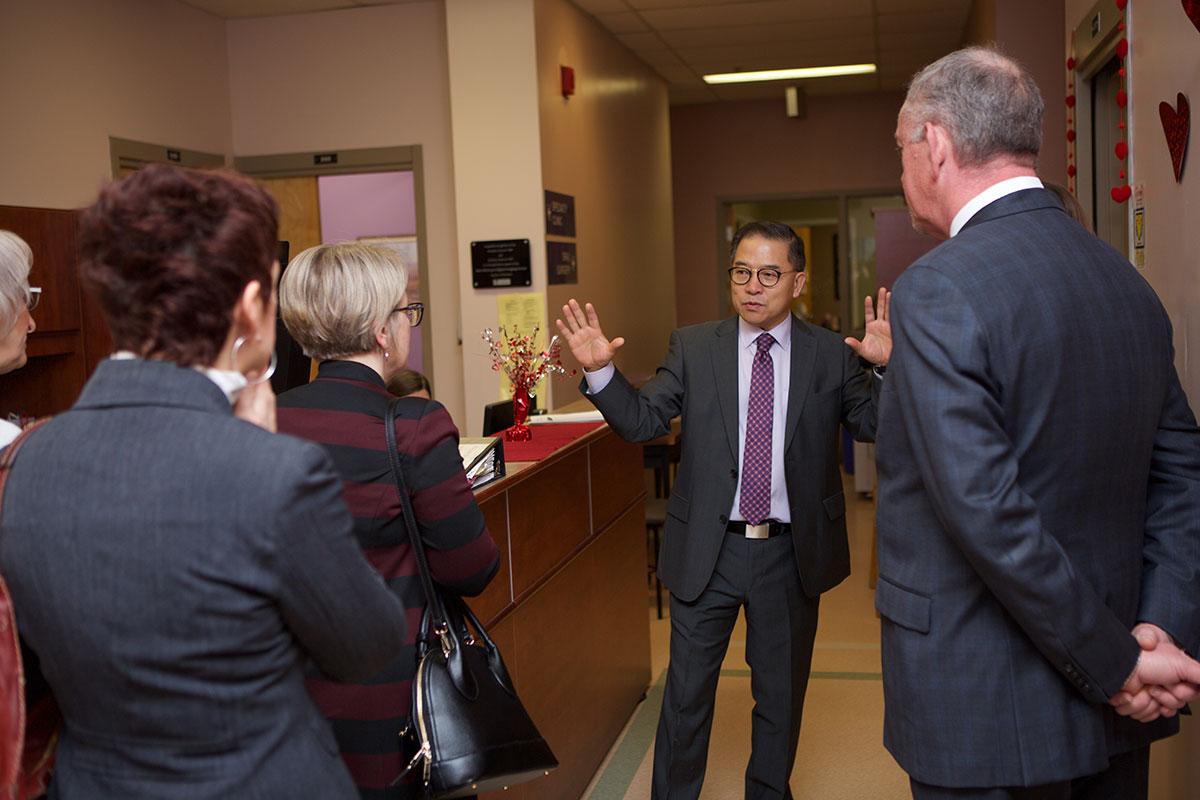 Dr. Aaron Kim, Acting Associate Dean (Clinical), Guides Representatives From Scotiabank On A Tour Of The College Of Dentistry's Patient Care Clinic On Jan. 15, 2018.
This article originally appeared on UM Today
Scotiabank has donated $500,000 to the University of Manitoba's Front and Centre campaign, giving students' academic support and opportunities to serve their community.
A portion of the new donation will help more Manitobans get the oral health care they need, while enhancing dentistry student training. The remainder will establish the Scotiabank Scholarship in Data Analytics in the Asper School of Business.
The Scotiabank Clinical Education Fund in Dentistry will support treatment for patients at the College of Dentistry's Patient Care Clinic. Though the U of M clinic charges 50 per cent less than private clinics, many are still unable to afford care. Scotiabank has addressed this challenge by establishing this new endowment. With the support from Scotiabank, patients who can't afford dental treatment at the Clinic will have improved access to care. Scotiabank's endowed gift will provide a secure source of ongoing support for the Patient Care Clinic that will benefit patients and students now and for years to come.