Scotiabank: CSR in London, Sleep Out for Centrepoint
Team Scotiabank has raised £35,253.89 for Centrepoint so far!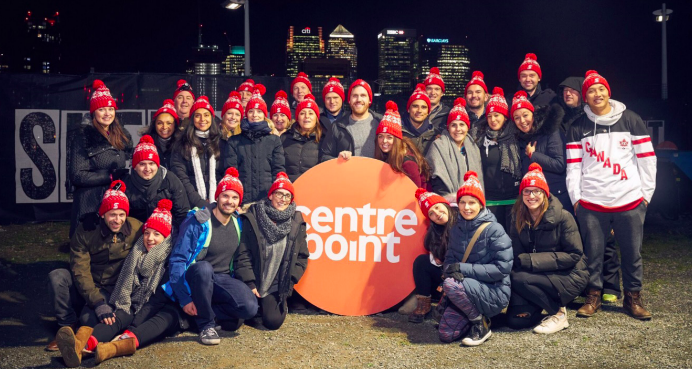 In mid-November, over 30 Scotiabankers from the London, United Kingdom office took on the challenge of swapping their beds for sleeping bags for one night to raise money and awareness for homeless young people through Centrepoint's annual Sleep Out.
The team joined more than 900 people from all over the country for Sleep Out London at Greenwich Peninsula, contributing to raising over £400,000 so far for Centrepoint. The event replicates a small part of the experience of sleeping rough, but gives participants a taste of the challenges homeless young people face – the cold, the damp, the noise, and the uncomfortable surroundings. This Christmas, 16,000 young people could be at risk of homelessness. Sleepers from across the country have been roughing it for one night to help give homeless young people a future.