SaverLife Launches Free Mobile App to Help Working Families Build Savings
Wells Fargo Foundation grant will provide members with cash incentives for families to start saving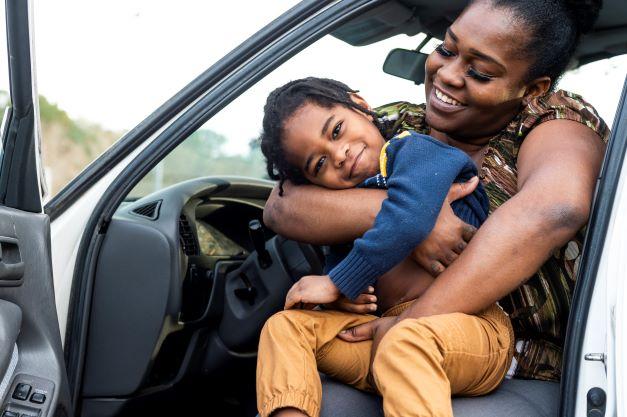 SaverLife launches a free mobile app to help working families save money and build wealth.
April 26, 2023 /3BL Media/ - SaverLife, a national fintech nonprofit and advocacy organization, announced the launch of a free mobile app aimed at helping hard-working families save money and build wealth. Building on the success of the SaverLife online savings platform, which has already helped 600,000 members across the country, the new app is a complementary tool that helps create a habit of savings through challenges and tips on how to manage spending, debt and gaps in income. Recognizing the significant role that savings can play in stabilizing households with lower-incomes, the Wells Fargo Foundation is providing grant funding to SaverLife so they can offer cash incentives and rewards to users who download the app and sign up for membership before June 30, 2023.
SaverLife helps members save by providing fun, daily motivation through cash incentives, rewards, and tips from financial coaches, and empowering users to make confident decisions as they progress on their financial health journey. In the first six months of joining SaverLife, members typically more than double their savings rates and 57% deposit at least $500 into their savings accounts. Emmanuel, a SaverLife member since 2021, used the platform to pay off almost $30,000 of debt. "Before SaverLife, I probably had a month's worth of my salary saved. Now, I've saved a three-month emergency fund," he explained.
"We've designed the mobile app to meet our members at every step of their savings journey," SaverLife President and CEO Leigh Phillips describes. "If a person wants to build up their emergency fund, they can join our monthly savings challenges and win cash prizes. If someone is looking to file a tax return for their side hustle, they can read advice from certified financial coaches. No matter what our members' aspirations look like, the SaverLife app can help them achieve those goals—and improve their financial health along the way."
"As a mission-driven organization, SaverLife works tirelessly to better understand the financial lives of working families and help people with limited resources build their savings and financial security," said Bonnie Wallace, head of Financial Health Philanthropy at Wells Fargo. "We're excited to support the launch of SaverLife's mobile app to expand access to much-needed financial and digital tools and incentives that can empower people to reach their savings goals and build financial stability."
The SaverLife app also creates opportunities for members to advocate for a financial system that supports all working families, especially those living with low-to-moderate incomes. "SaverLife members' survey feedback, forum posts, and stories are essential to informing the bigger picture on financial equity," says Phillips. "Their engagement through the app is one of the many ways that we hope to bring them into national conversations on creating a financial system that works for everyone."
How It Works 
To get started, download the free SaverLife app from the iOS or Android app store. Create an account and join more than 600,000 SaverLife members who are committed to building wealth and improving their financial health. New and existing members can immediately begin saving and earning rewards at sign-up.
About SaverLife 
SaverLife is a 501(c)3 nonprofit on a mission to inspire, inform, and reward the millions of Americans who need help saving money. Through engaging technology, strategic partnerships, and effective public policy, we give working people the methods and motivation to take control of their financial future.