Sanofi Foundation for North America Annual Review 2015-2016
Sanofi Foundation for North America Annual Review 2015-2016
Diverse Partnerships to Build a Healthier Community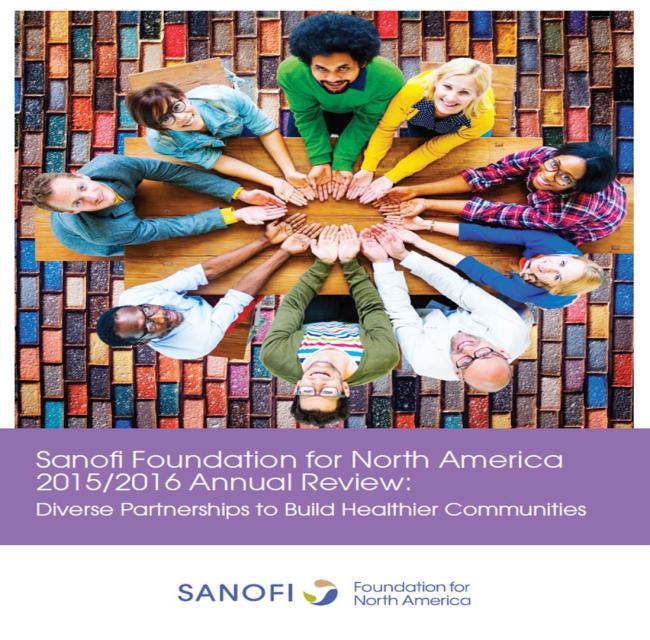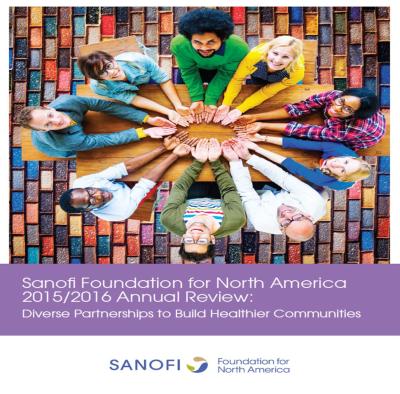 Thursday, July 6, 2017 - 10:10am
We are proud to announce the launch of the Sanofi Foundation for North America 2015-2016 Annual Review.  Over the past two years, Sanofi's Corporate Social Responsibility (CSR) strategy has evolved to embody the following core pillars:  Public Health and Access to Healthcare, Development of Communities, and Healthy Planet. 
The Foundation is governed by a cross-functional Board of Directors and Officers, comprised of senior leadership spanning Sanofi's businesses.  With their direction, the Sanofi Foundation prioritizes its programs and annual giving to align with Sanofi's CSR commitments and to maximize our local and national impact. 
The 2015-2016 Annual Review highlights the Foundation's programs that best exhibit our dedication to our CSR core pillars.  From local programs that build long-term relationships with our communities to the Foundation's immediate and effective response to global disasters, this report details the diverse partnerships that we engage in to ultimately serve to build a healthier community.
Click here to access the report and to learn more about the ways the Sanofi Foundation for North America is generating positive social impact in our communities. 
To access the Sanofi Foundation for North America website, click here.
To view Sanofi's Global CSR reports, click here.
Download the attached file(s):