Rural LISC Launches Rural Connect With $600k Grant From Wells Fargo Foundation for South Dakota and Beyond
Rural LISC Launches Rural Connect With $600k Grant From Wells Fargo Foundation for South Dakota and Beyond
Initiative designed to re-imagine banking and digital support in rural and native communities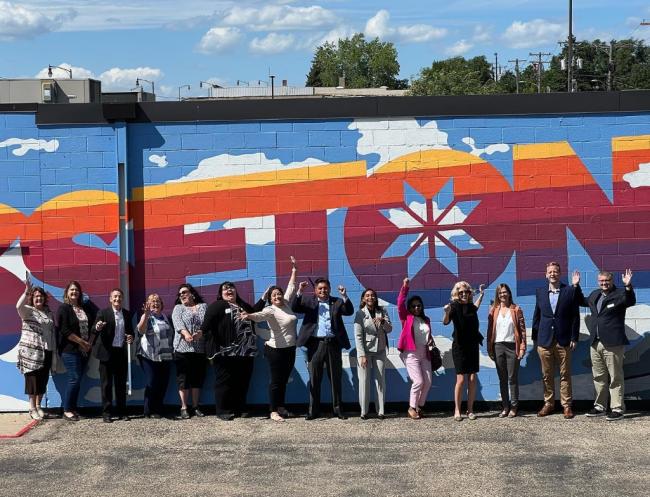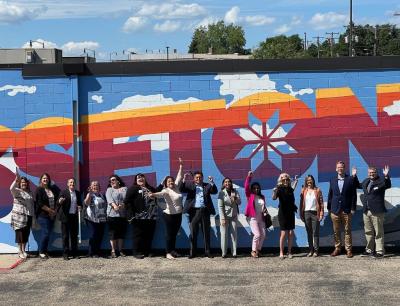 Friday, July 29, 2022 - 12:15pm
WASHINGTON, July 29, 2022 /3BL Media/ - Rural LISC today announced the launch of a new effort, Rural Connect, which will provide funding and technical assistance to rural and native communities in South Dakota, Idaho and Wyoming. Funded with a $600,000 grant from the Wells Fargo Foundation, the initiative kicks off in Sisseton, SD with a stakeholder roundtable on public and private partnership opportunities followed by a bus tour of local small business and community investment programs.
"A focus on digital training, financial literacy and access to capital are crucial for business owners in rural communities in South Dakota and beyond," said Caitlin Cain, LISC Vice President and Rural LISC Director. "It is our hope that, through the generosity of Wells Fargo and our network of community-based organizations, that we can amplify the importance of public and private partnership to help rural communities like Sisseton garner the resources they need to compete in the digital economy."
The grant will support the deployment of Rural LISC's Digital Navigator Program, Business Development Organization (BDO) Network and micro-lending offerings within targeted partner communities in SD, ID and WY. This outreach will help strengthen financial health, small business ecosystems, access to capital and technology adoption geared towards strengthening financial access.
"Improving digital access in rural and native communities is critical to greater financial health and successful community development," said Tim Rios, who leads rural philanthropic efforts at Wells Fargo. "Working with Rural LISC, Grow South Dakota and other experts greatly expands the reach of these programs to include more people and local businesses."
"We are so excited to host Rural LISC, Wells Fargo and a number of government, community and business stakeholders as we work together to help South Dakotans navigate and fully participate in the digital economy," said Marcia Erickson, Chief Executive Officer. "Starting these programs is crucial to one day achieving equitable broadband access in our native and rural communities."
About Rural LISC
Launched in 1995, Rural LISC is the rural component of LISC, the largest community development support organization in the country. Through a partnership base of over 145 organizations spread across 49 states, Rural LISC provides a wide range of services, including financial support, training, technical assistance and capital resources to help rural community partners and developers invest in rural communities. To date, Rural LISC has leveraged nearly $3.3 billion from public and private sources to produce 35,000 affordable homes and apartments. Rural LISC investments have also produced over 4 million square feet of commercial and community space, including 20 early childhood care centers. Rural LISC technical assistance has touched more than 700 businesses, resulting in over 12,000 jobs supported and/or retained. Rural LISC is committed to ensuring equity and investment in rural America. Learn more at www.lisc.org/rural.
About GROW South Dakota
For more than 50 years GROW South Dakota's housing, community and economic development programs and services have been serving the needs of local individuals, families, business owners, and entire communities in order to sustain our rural quality of life. The agency has financed over $97.9 million in 2,365 loans to small businesses and $16.8 million in 1,112 loans through down payment assistance and first mortgage home loans in South Dakota. You can learn more about GROW South Dakota www.growsd.org.