Roadie Recap: Balancing the STEM Equation
By Roadtrip Nation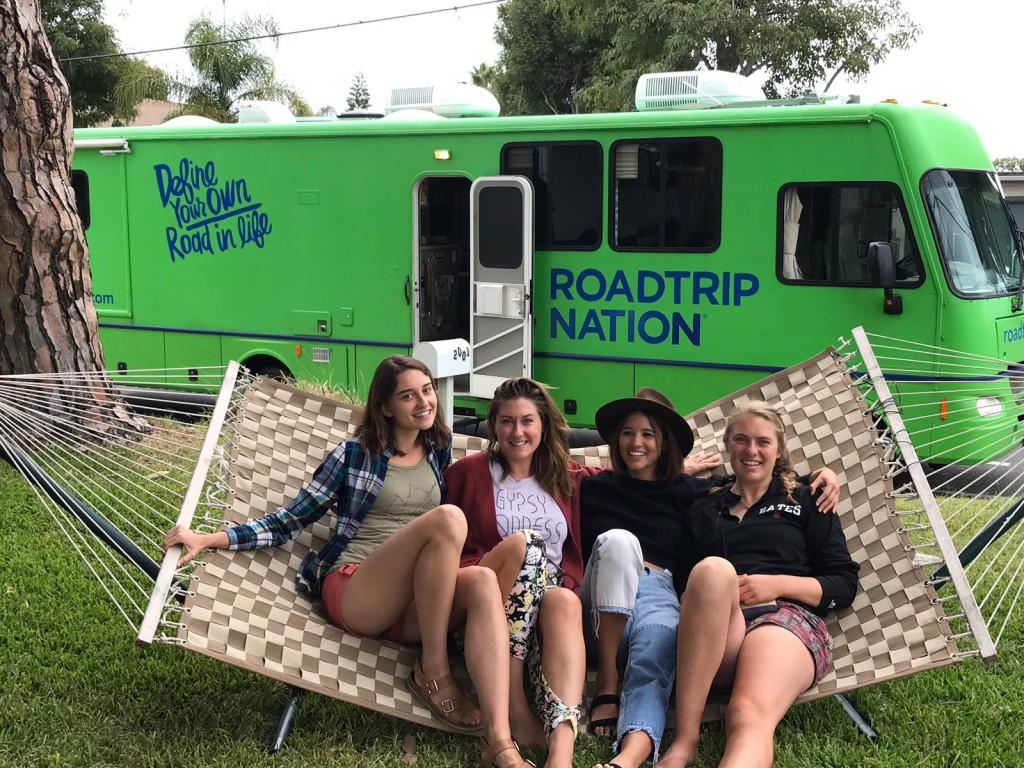 Hopefully by now, you've heard all about our latest women in STEM-themed series, A Balanced Equation! But what you might not know is that behind the scenes, an awesome bunch of Roadtrip Nation roadies—Mimi, Jen, Kelsey, and Ellen—have been visiting schools, Boys and Girls Clubs, and STEM-focused organizations across the country, screening clips from the series for over 2,000 students and young adults.
A Balanced Equation features tons of uplifting interviews with women in STEM, and as four young women interested in STEM themselves, this supporting tour has given Mimi, Jen, Kelsey, and Ellen the opportunity to conduct some inspiring live interviews of their own! They've had the honor of sharing the stage with community leaders like Techbridge Girls CEO Nikole Collins-Puri and AT&T device architect Ginger Chien, among others, engaging speakers in candid conversations about overcoming obstacles on their roads into STEM.
Read more on the Roadtrip Nation Blog.