Responsible Investing – Principles, Pillars and Progress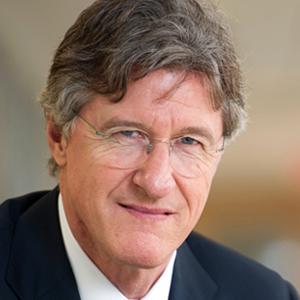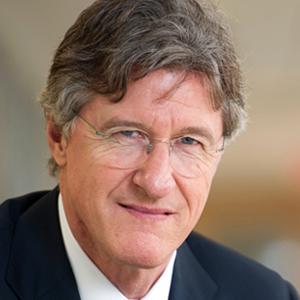 Responsible Investing – Principles, Pillars and Progress
by John Streur, president and CEO, Calvert Research and Management 
The responsible investing movement that we have started and shaped has reached the end of the beginning, with a broad and strong foundation that will evolve to provide the superstructure of our society's continuing struggle to address and solve its greatest challenges. Our efforts are working, and we are being joined in our mission by more investors worldwide every day.
The United Nations Principles for Responsible Investment – of which Calvert was a founder – now counts 1,700 large investors and more than $70 trillion in assets. This movement, unique because it was begun by investors, not Wall Street, is born from innovators, enthusiastic about the ability to create positive change and unwilling to wait for government officials or corporate leaders to set the pace.
The future of the movement will be guided by all of us who want a healthy environment, a just and inclusive society, and hundreds of other common-sense improvements to make the world a better place while producing competitive investment results. It is a privilege for me as CEO of Calvert Research and Management to write about the future of a movement that rightly belongs to you, the people.
The Role of Responsible Investing
Responsible investing (RI) is the underlying force shifting corporate strategy and behavior throughout the world by emphasizing environmental sustainability, equality and inclusiveness. Today, the markets are connecting stock and bond prices to corporate performance on these matters, and consumers are increasingly making their purchasing decisions with these factors in mind.
Modern concerns, like climate change, equality, diversity, and health and well-being, will continue to be major issues RI addresses in the coming decades. In addition, society will have to wrestle with changing demographics, an aging society, and changes in the meaning of work, thanks to increased automation that will allow robots to replicate and replace jobs currently being done by humans. Fortunately, the platform we are building today portends the adoption occurring in the markets and in business that will allow us to navigate these waters and storms.
RI offers the opportunity for many different types of investors to make a contribution toward positive change, from those seeking to screen out and avoid companies related to a single issue all the way to those who embrace an effort to adopt a comprehensive approach to assure positive impact is maximized. This is a major draw because no matter how much we desire strong investment performance, making the world a better place is also just the right thing to do.
In short, RI is the best way to influence the markets by bringing these forces together. What do we all have in common, and what does the future hold for our work?
Principles and Pillars
All of us are working toward the achievement of a set of global norms, either held individually or promulgated worldwide, to help our investments promote a more sustainable world and to serve as a powerful check and balance upon any misguided government official or corporation. We look to inclusive organizations, like the United Nations Sustainable Development Goals (SDGs) and other multilaterals to help set the standards.
In pursuit of that achievement, in 2015, Calvert produced the Calvert Principles for Responsible Investing to guide our work. Later that same year, the United Nations Sustainable Development Goals were ratified and Pope Frances introduced the Vatican's latest encyclical. If you are focused on one or a limited set of issues, check out these principles and you will see that you fit into the overall effort.
Four major pillars of RI help us implement this framework in a way that considers both traditional portfolio evaluation standards and its environmental and societal impacts:
•  Performance – Our first responsibility is to seek strong portfolio returns.
•  Research – We evaluate all material ESG factors that influence a company's business results — moving beyond negative, values-based screens.
•  Engagement – As shareholders, we actively engage company management to help drive performance.
•  Impact – We believe the impact of your investments should be material and measurable.
These pillars are the essential processes we all must use to meet our responsibilities as investors, as key participants in our global, democratic capitalist system.
Read John's complete article here -  http://greenmoneyjournal.com/responsible-investing-principles-pillars-progress 
Article by John Streur, President and Chief Executive Officer of Calvert Research and Management (www.calvert.com), an investment management firm that specializes in responsible and sustainable investing across global capital markets. Calvert serves all types of investors through its family of mutual funds and separate accounts. Mr. Streur is also President and a Trustee/Director of the Calvert Funds and a Director of Calvert Foundation and member of its Risk Oversight Committee. 
Since joining Calvert as CEO in 2015, Mr. Streur has restructured Calvert with focus on investment research and emphasis on environmental, social and governance factors integrated with investment decisions. He has guided the creation of the Calvert Principles for Responsible Investing and the Calvert Research System, as well as the development of the Calvert Responsible Investment Index Funds.