Regions Financial Named One of America's Most JUST Companies for Third Consecutive Year
JUST Capital and media partner CNBC recognize companies doing right by employees, customers and communities.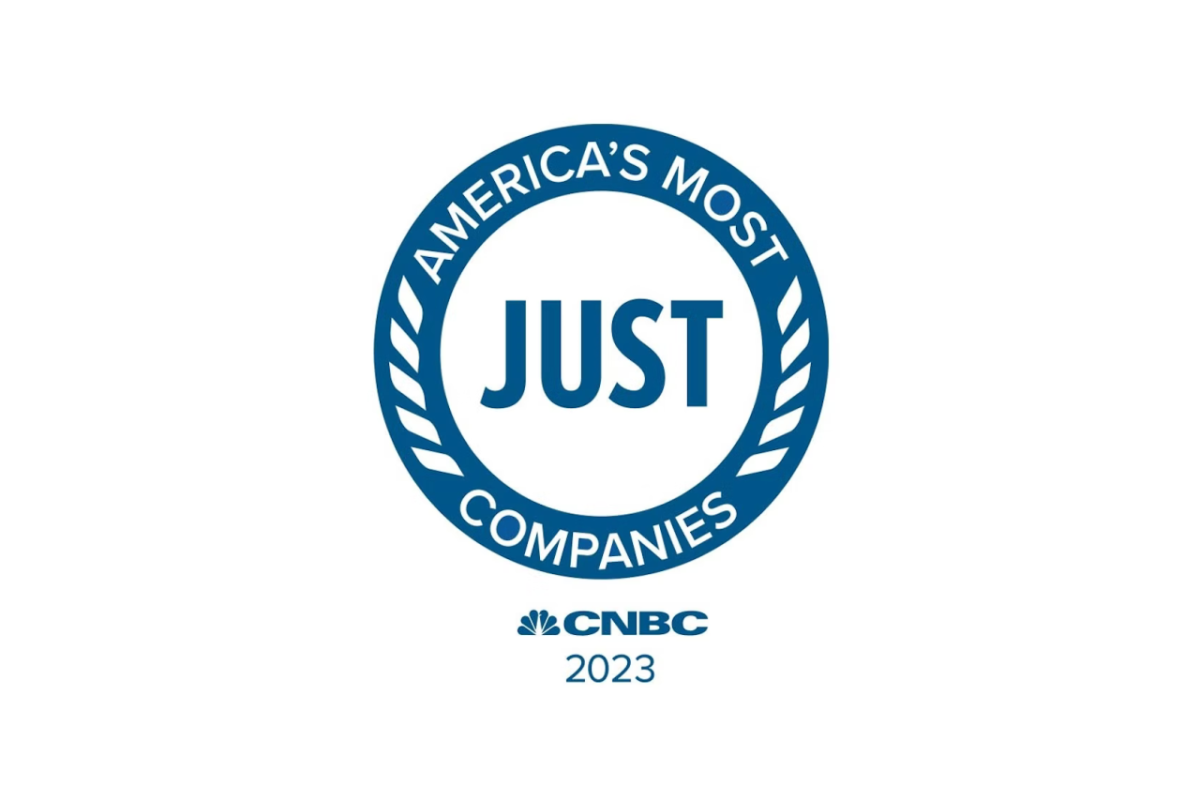 BIRMINGHAM, Ala., February 13, 2023 /3BL Media/ – Regions Financial Corp. (NYSE:RF), the parent company of Regions Bank, on Friday announced the company has been named as one of America's Most JUST Companies by JUST Capital, along with its media partner, CNBC. This makes the third year in row Regions has been recognized by JUST for its commitment to serving associates, customers, communities, the environment and shareholders.
Among 1,000 companies reviewed, Regions received strong rankings for providing a positive customer experience and treating customers with respect. The bank also saw high marks for offering products and services that are beneficial to society. Further, Regions placed in the top 10% in the banking industry for its community engagement efforts.
The bank's community engagement strategy focuses on creating more inclusive prosperity. Areas of focus include advancing community development, providing impactful philanthropy, delivering consistent volunteerism and supporting job creation. Additionally, Regions was once again recognized for ethical leadership and ranked number one among its banking peers, and in the top three percent overall, for accountability to stakeholders.
Regions Bank associates are committed to leaning on our mission and values when making business decisions and determining how we serve our customers, support our communities, and operate with strict adherence to strong governance standards.
Andrew Nix, Regions Chief Governance Officer
"Regions Bank associates are committed to leaning on our mission and values when making business decisions and determining how we serve our customers, support our communities, and operate with strict adherence to strong governance standards," said Regions Chief Governance Officer Andrew Nix. "That north star guides us every day and ensures we are making life better and creating shared value for all of our stakeholders. We are proud that JUST Capital and CNBC recognize our commitment, and we are pleased to share this great news."
For the annual rankings, JUST Capital collects and analyzes corporate data evaluating the 1,000 largest public U.S. companies across 20 categories identified through comprehensive, ongoing public opinion research on Americans' attitudes toward responsible corporate behavior. JUST Capital has engaged more than 160,000 participants, on a fully representative basis, since 2015.
"There has never been a more important time for businesses to step up, do right by their workers, and restore trust in capitalism and the American Dream," said JUST Capital CEO Martin Whittaker. "This year's JUST 100 leaders demonstrate that just business truly is better business."
Being recognized as one of America's Most JUST Companies reflects Regions' strategic commitment to deliver shared value to stakeholders. More information about that commitment, including current reports and disclosures, can be found at this link.
About Regions Financial Corporation
Regions Financial Corporation (NYSE:RF), with $155 billion in assets, is a member of the S&P 500 Index and is one of the nation's largest full-service providers of consumer and commercial banking, wealth management, and mortgage products and services. Regions serves customers across the South, Midwest and Texas, and through its subsidiary, Regions Bank, operates more than 1,250 banking offices and more than 2,000 ATMs. Regions Bank is an Equal Housing Lender and Member FDIC. Additional information about Regions and its full line of products and services can be found at www.regions.com.
About CNBC
CNBC is the recognized world leader in business news, providing real-time financial market coverage, business content and general news consumed by more than 544 million people per month across all platforms. The network's 14 live hours a day of news programming in North America (weekdays from 5:00 a.m. – 7:00 p.m. ET) is produced at CNBC's global headquarters in Englewood Cliffs, N.J., and includes reports from CNBC News bureaus worldwide. CNBC at night features a mix of new reality programming, CNBC's highly successful series produced exclusively for CNBC and a number of distinctive in-house documentaries.
CNBC also offers content through its vast portfolio of digital products such as: CNBC.com, which provides financial market news and information to CNBC's investor audience; CNBC Make It, a digital destination focused on making you smarter about how you earn, save and spend your money; CNBC PRO, a premium service that provides in-depth access to Wall Street; a suite of CNBC mobile apps for iOS and Android devices; Amazon Alexa, Google Assistant and Apple Siri voice interfaces; and streaming services including Apple TV, Roku, Amazon Fire TV, Android TV and Samsung Smart TVs. To learn more, visit https://www.cnbc.com/digital-products/.
Members of the media can receive more information about CNBC and its programming on the NBCUniversal Media Village Web site at https://www.nbcumv.com/programming/cnbc. For more information about NBCUniversal, please visit https://www.NBCUniversal.com.
About JUST Capital
JUST Capital is an independent nonprofit dedicated to measuring and improving corporate stakeholder performance – from fair wages to workforce diversity to climate commitments – at America's largest public companies. Our mission is to tackle the most pressing social challenges of our time by galvanizing the collective power of corporate America. We believe that business and markets can and must be a greater force for good, and that by shifting the resources of the $19 trillion private sector, we can address systemic issues at scale. Guided by the priorities of the public, our research, rankings, indexes, and data-driven tools help deliver on the promise of stakeholder capitalism and an economy that works for all Americans. JUST Capital publishes the annual list of America's Most JUST Companies, the JUST 100, in partnership with CNBC. To learn more, visit: www.JUSTCapital.com.