Regenerative Organic Certification Program Approves SCS Global Services as Certification Body
Regenerative Organic Certification Program Approves SCS Global Services as Certification Body
Food companies can now achieve USDA Organic and Regenerative Organic Certification through SCS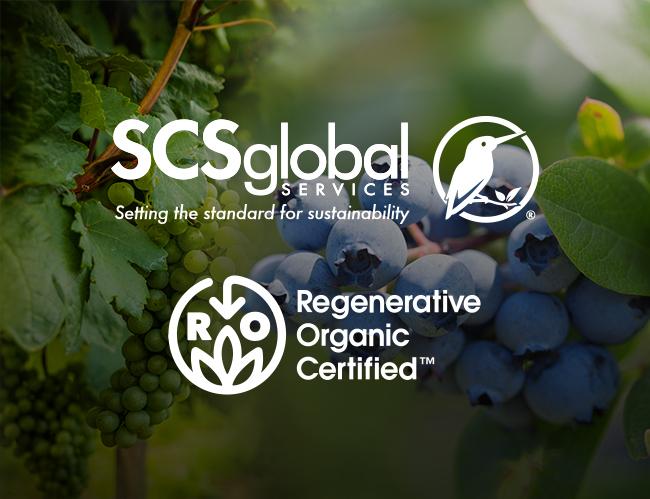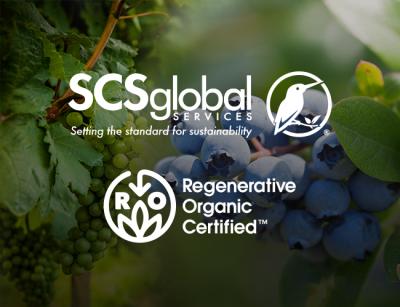 Thursday, June 30, 2022 - 9:00am
EMERYVILLE, Calif., June 30, 2022 /3BL Media/ – SCS Global Services (SCS), a pioneer and global leader in third-party environmental and sustainability certification, auditing, testing, and standards development, today announced it has been approved by the Regenerative Organic Alliance as an authorized certification body to the Regenerative Organic Certification Standard. The standard is a holistic, high-bar agriculture certification standard for food, textiles and personal care products.
Using the USDA Organic standard as its baseline, the Regenerative Organic Alliance aimed to establish a new standard of excellence by developing and incorporating advanced criteria under three pillars – soil health, animal welfare, and social fairness. The resulting standard has set a new global benchmark for organic agriculture, recognizing three successive levels of Regenerative Organic Certified ™ (ROC™) certification achievement – Bronze, Silver, and Gold.
"We are delighted to be recognized as a third-party certifier under the Regenerative Organic Certification program. With decades of experience in social fairness audits and in-house APSCA auditors, we look forward to providing the ROC marketplace with the highest level of quality and rigor," said Victoria Chuong, Technical Manager for Environmental, Social, and Governance (ESG) in SCS' agricultural division. "We provide the added benefit of being approved certifiers for related programs, including the USDA Organic, Fair Trade USA, SMETA, Rainforest Alliance and Food Safety."
SCS is offering Regenerative Organic Certification services to its current USDA Organic clients as well as to operations holding organic certifications with other certifiers, Chuong added.
ROC was created by a number of leaders in the organic industry, including Dr. Bronner's, Patagonia, Rodale Institute, Textile Exchange and others. The ROA is made up of experts in farming, ranching, soil health, animal welfare, and fair trade who strive to continuously improve organic farming through periodic review and updating of certification guidelines.
Companies interested in learning more about social, environmental and sustainability audits from SCS can visit www.scsglobalservices.com, or contact Victoria Chuong at vchuong@scsglobalservices.com.
Learn more about Regenerative Organic Certification
About SCS Global Services
Founded in 1984, SCS Global Services is a global leader in third-party environmental and sustainability verification, certification, auditing, testing, and standards development. Its programs span a cross-section of industries, recognizing achievements in natural resource management, green building, product manufacturing, food and agriculture, supply chains, climate mitigation and more. Headquartered in Emeryville, California, SCS Global Services has representatives and affiliate offices throughout the Americas, Asia/Pacific, Europe and Africa. Its broad network of auditors are experts in their fields, and the company is a trusted partner to companies, agencies and advocacy organizations due to its dedication to quality and professionalism. SCS Global Services is a chartered Benefit Corporation, reflecting its commitment to socially and environmentally responsible business practices. For more information, visit www.scsglobalservices.com.
Media contact:
Shyama Devarajan
sdevarajan@scsglobalservices.com