Quest Diagnostics Releases Quest for Health Equity 2021 Year in Review Report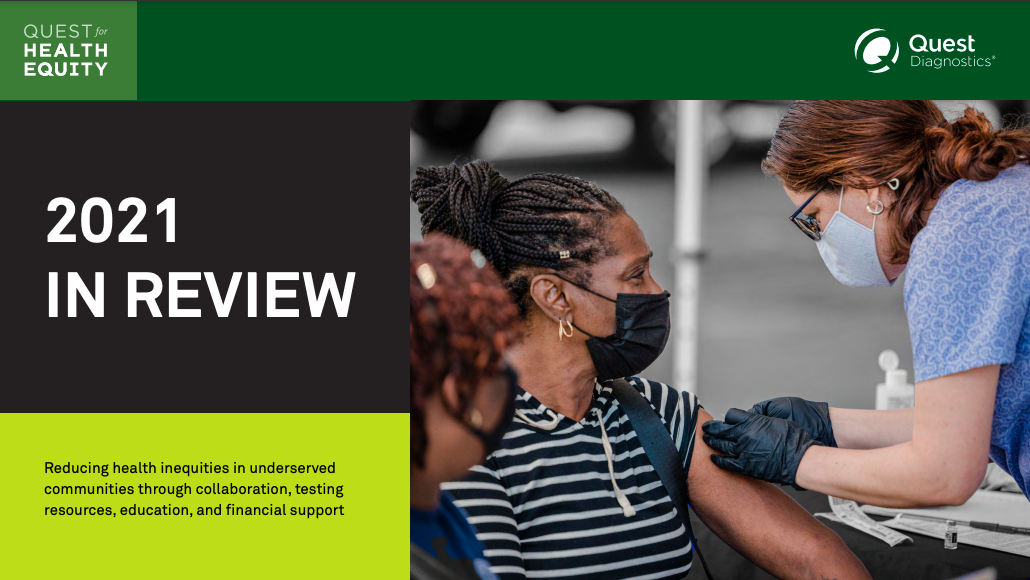 As part of our commitment to creating a healthier world for all, we established Quest for Health Equity, a $100M+ initiative designed to reduce health disparities that impact our most under-resourced communities. We are proud to share our Quest for Health Equity 2021 Year In Review report, which includes stories from Q4HE's inaugural year.
As a healthcare company of more than 50,000 dedicated professionals, we believe we have an obligation to create a healthier world for everyone. We invite you to read our 2021 report that highlights some ways we're working to meet this obligation.