PT Freeport Indonesia, a Freeport-McMoRan Company, Grants Scholarships to Papua High Achievers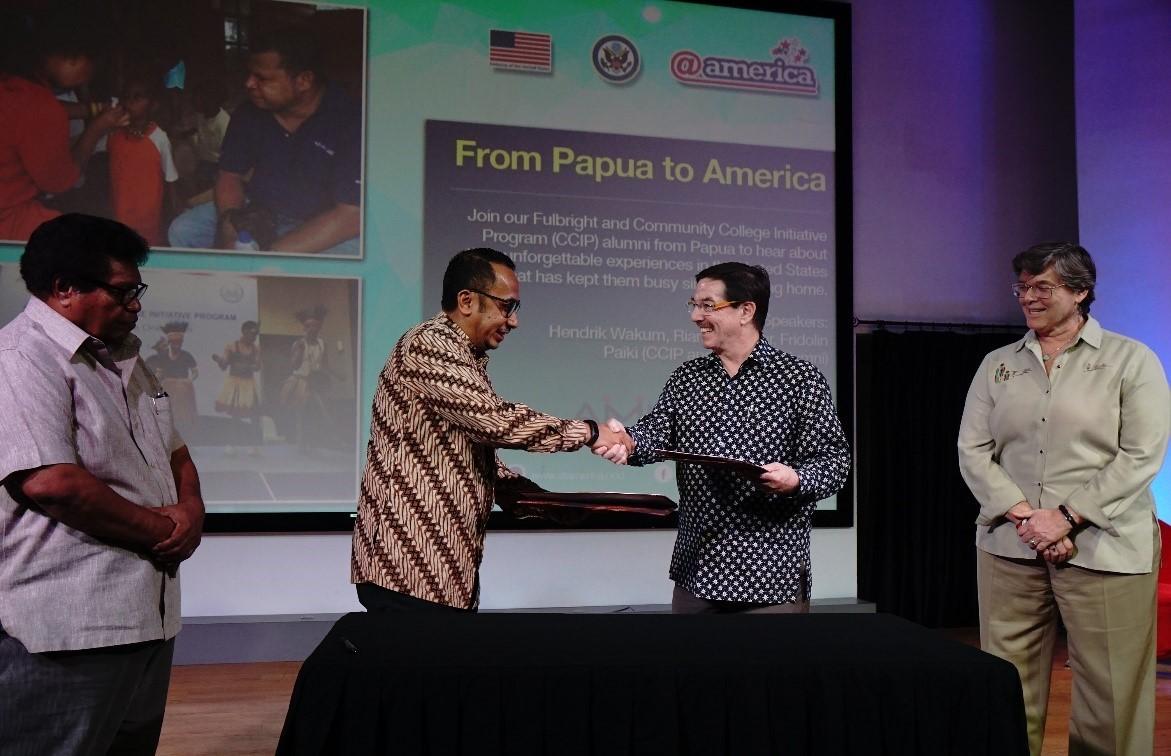 PT Freeport Indonesia (PTFI), in collaboration with the American Indonesian Exchange Foundation (AMINEF), is continuing a Community College Initiative scholarship program for students of Papua and West Papua. To date, PTFI and AMINEF have awarded scholarships to dozens of young women and men from Papua and West Papua to study at a number of universities in the United States.
To learn about the partnership program between PTFI and AMINEF, see the video at https://www.youtube.com/watch?v=s_1jhNxnQKg
PT Freeport Indonesia invests in the future of the local community where it operates. From 1996 to 2016, the Freeport Partnership Fund for Community Development has invested more than $680 million in the local community.
For more information about how Freeport-McMoRan invests in the communities where it operates, see fcx.com.
Visit the 2016 Working Toward Sustainable Development Report for more information on all of their social, economic and environmental efforts.