Providing PPE to Community Organizations in Memphis
Providing PPE to Community Organizations in Memphis
International Paper Donates Boxes to Shelby County Division of Community Services and Momentum Nonprofit Partners for PPE Distribution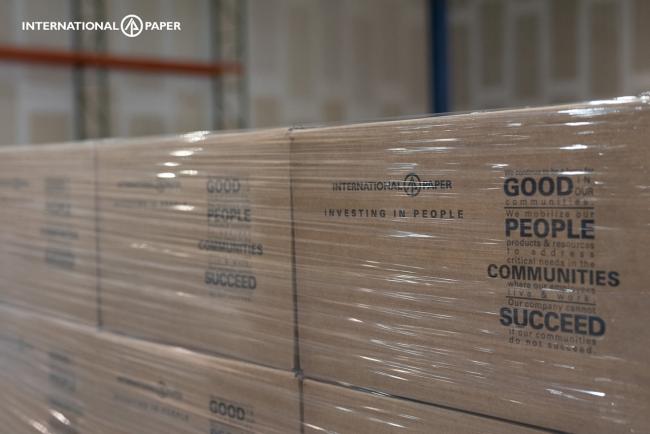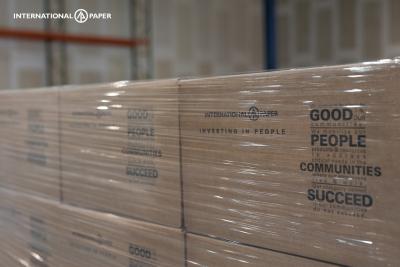 Monday, June 29, 2020 - 12:00pm
MEMPHIS, Tenn., June 29, 2020 /3BL Media/ – Shelby County Government Division of Community Services, Momentum Nonprofit Partners and International Paper have joined forces to provide personal protective equipment (PPE) to Memphis area organizations during the COVID-19 pandemic.
To expand access of services to the community, the Division of Community Services has partnered with Momentum to assist with the coordination and distribution for PPE supplies. Equipped with boxes donated by International Paper, this partnership allows both organizations to work together to provide masks, hand sanitizers, and other cleaning supplies to over 100 local non-profit organizations. These supplies will aid in these social service agencies' efforts in protecting their staff and clients during the COVID-19 pandemic as more and more clients are seen.
"Our employees are passionate about supporting critical community needs, and we recognize that our boxes are essential during the pandemic," said Dynisha Woods, global citizenship coordinator at International Paper. "We are pleased to mobilize our products to support this great community initiative."
Shelby County Mayor Lee Harris said, "The use of personal protective equipment is crucial for workers that perform direct services and routinely have prolonged visits with others. For this reason, we have put a great deal of thought and preparation into expanding our capacity for PPE distribution in the community. Thanks to Momentum and other local agencies, we have created partnerships that allow us to exceed our goals on getting PPE to local organizations so that they can continue to keep their employees and customers safe during this pandemic."
About Momentum Nonprofit Partners:
Momentum Nonprofit Partners has a 27-year track record of serving the nonprofit and philanthropic community. Momentum serves as the information clearinghouse for the nonprofit sector in the region, providing training, technical assistance, and policy support for nearly 450 local nonprofit organizations and their staff.
About International Paper:
International Paper (NYSE: IP) is a leading global producer of renewable fiber-based packaging, pulp and paper products with manufacturing operations in North America, Latin America, Europe, North Africa and Russia. We produce corrugated packaging products that protect and promote goods and enable world-wide commerce; pulp for diapers, tissue, and other personal hygiene products that promote health and wellness; and papers that facilitate education and communication. We are headquartered in Memphis, Tenn., employ more than 50,000 colleagues and serve more than 25,000 customers in 150 countries. Net sales for 2019 were $22 billion. For more information about International Paper, our products and global citizenship efforts, please visit internationalpaper.com.