From Program to Possibility: Lily Akter, Quality Assurance Coordinator at Gildan
For International Women's Day, Lily describes the importance of professional development opportunities at work and how they have supported her as a woman in Bangladesh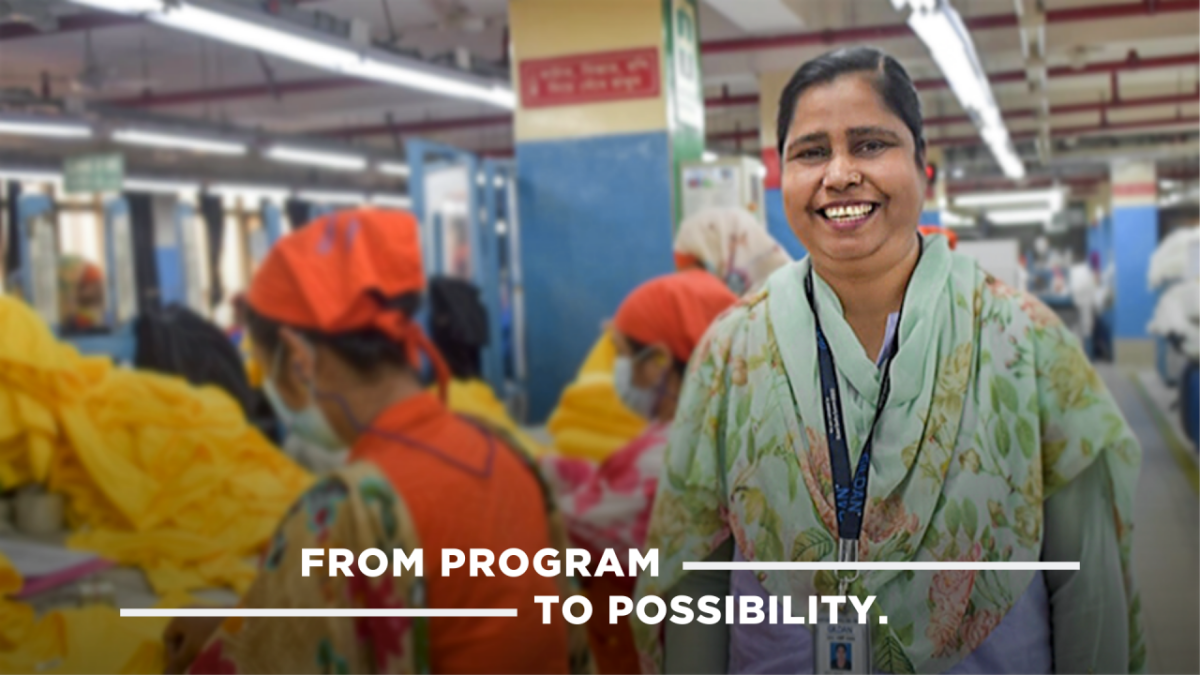 Lily joined Gildan in 2010 as a Quality Inspector and has since advanced her career, growing into her current position as Quality Assurance Coordinator. Today, she shares the impact that one of Gildan's professional development programs has had on her and discusses the importance of supporting women's development in Bangladesh.
"At Gildan, I was able to participate in an amazing development program with about 10 other women, where I gained skills to help me flourish in my role. Now, I have more confidence at work because I have the tools to excel as a professional in my field.
In my experience, it isn't as common for women to have access to professional development opportunities in Bangladesh, but Gildan maintains a culture where this is possible. When I see Gildan providing opportunities like these to women like myself, it makes me feel both inspired and motivated in my career.
I think initiatives that create opportunities for women in the workplace are important because women are necessary for developing today's societies. Working towards a gender-equal world is a moral imperative for societies, and in Bangladesh, improving the status of women plays an important role in reducing gender-based discrimination. When women are supported, we as a society can drive sustainable growth and support better living standards for all."
– Lily Akter, Quality Assurance Coordinator