From Program to Possibility: Amanda Jackson, Reworks Supervisor at Gildan
For International Women's Day, Amanda reveals how she was impacted by some of Gildan's initiatives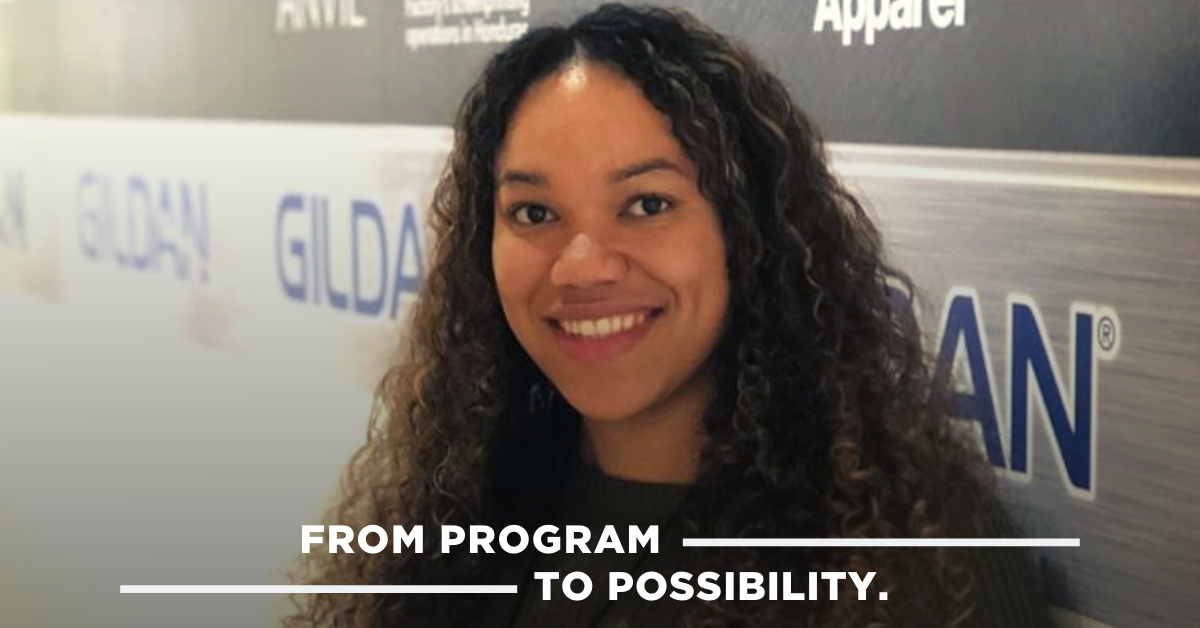 Meet Amanda Jackson, Reworks Supervisor at Gildan's distribution center in Charleston, U.S. Amanda participated in the Leading the Gildan Way program, an 11-month initiative designed to empower employees through leadership development activities and workshops. Today, Amanda shares how she was impacted by the program and how it helped empower her as a woman in her field.
"During the Leading the Gildan Way program, I was able to grow as a leader: I learned skills on how to successfully guide my team, and together, we developed a stronger sense of community. The trainings changed and developed me in a way that I felt better prepared to coach those who worked under me, and I was able to use my new coaching skills as part of my daily routine.
The program was intended to build on our strengths, and it gave each of us what we felt we needed to excel as leaders in our daily lives. It moved us to a place where we felt more empowered in our fields   and comfortable in our roles.
For me, the program contributed greatly to my personal growth; it taught me how to approach difficult topics and have uncomfortable conversations, which is something I believe to be very important for many women. I think that as young women in leadership, we often face more barriers and scrutiny when it comes to proving ourselves, and programs like these are useful for supporting us when faced with these realities. They help us to recognize our power and our potential.
I'm grateful to have participated in the "Leading the Gildan Way" program. I feel more confident in myself as a leader and more supported in my profession than ever before, and when I see companies taking a stand on empowering women, it makes me feel special."
– Amanda Jackson, Reworks Supervisor