Pride Resources: Support Your People and Their Communities
Use this activation kit to launch a campaign in little time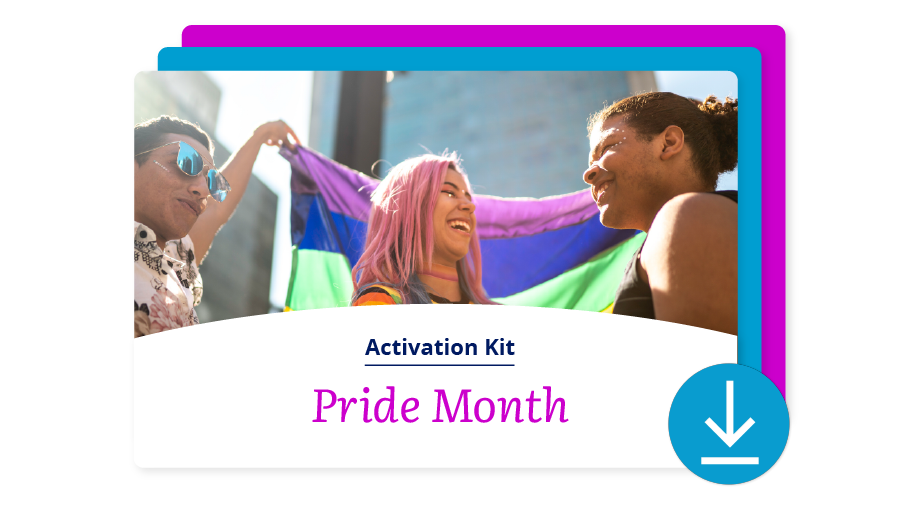 Rally your people together to make an impact during Pride Month! Pride is a time to honor and celebrate the rich history, diversity and resilience of LGBTQ+ communities. However, we recognize that the fight for equality is far from over, and we can all take part in creating positive change.
Our Pride Month Activation Kit includes various ways your people can make an impact in their communities. And with ready-to-use content, you'll be able to launch your campaign quickly.
The kit includes:
Giving opportunities — Vetted nonprofits supporting LGBTQ+ causes that your people can donate to, along with information on how their support will help.
News articles — Pre-written summaries on the importance of Pride and how your people can support LGBTQ+ communities.
Download the kit now and engage more people during Pride!