Practitioner Spotlight--Regina Bussard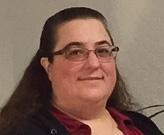 Regina Bussard, Antea Group CA
Practitioner Spotlight--Regina Bussard
Antea Group spotlights Regina Bussard, a professional geologist registered with the state of California. Regina has 16 years of experience in environmental liability management consulting and loves focusing on the environment and natural resources.
She says, "I've always seen myself as a scientist and I think about the environmental bigger picture." Read more about Regina Bussard in our blog. 
About Antea Group
Antea Group is an international engineering and environmental consulting firm specializing in full-service solutions in the fields of environment, infrastructure, urban planning and water. By combining strategic thinking and multidisciplinary perspectives with technical expertise and pragmatic action, we do more than effectively solve client challenges; we deliver sustainable results for a better future. With more than 3,000 employees in over 100 offices around the world, we serve clients ranging from global energy companies and manufacturers to national governments and local municipalities. Learn more at http://us.anteagroup.com.