Podcast | UPS Longitudes Radio: Moving Urban Logistics Forward (Part 2)
Podcast | UPS Longitudes Radio: Moving Urban Logistics Forward (Part 2)
Can We Solve the Last-Mile Delivery Puzzle?
Multimedia from this Release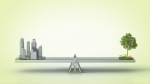 Friday, December 8, 2017 - 11:40am
Matthias Winkenbach | MIT 
As the director of the MIT Megacity Logistics Lab, Matthias Winkenbach has cities on the brain.
Whether it's urban logistics, infrastructure design or data analytics, Matthias is at the center of the next wave of solutions to the urbanization movement.
In the second episode of a three-part series, Matthias provides a ground-level look at the most exciting innovations surrounding city delivery.
How is urban density both a cure and curse for sustainable urban logistics? What are the best data sources for city planning? And are we overlooking potential breakthroughs already at our fingertips?
Matthias has some do's and don'ts for those designing the cities of tomorrow. He explains why parking is such a conundrum for urban delivery and why hyperlocal logistics will revolutionize the movement of goods.
Matthias connects the data and the policy dots, demonstrating how we move urban logistics forward – and enable a better quality of live for city dwellers around the world.
This blog was reposted with permission of Longitudes, the UPS blog devoted to the trends shaping the global economy.