PNC Fairfax is Making Connections in Cleveland
The PNC Fairfax Connection is celebrating its five-year anniversary by looking back on its accomplishments and contemplating its next chapter.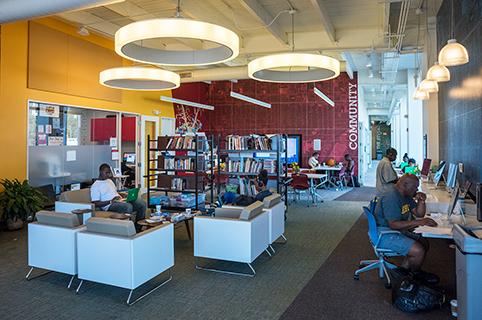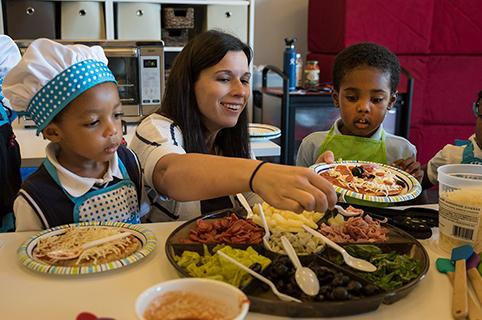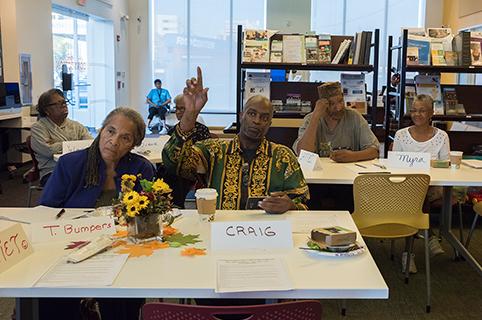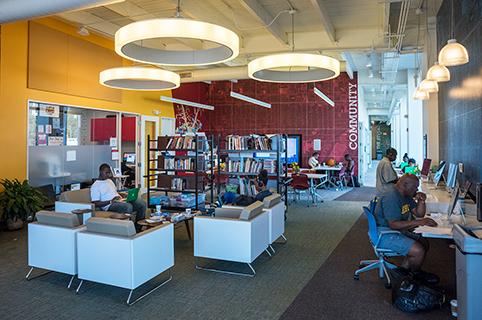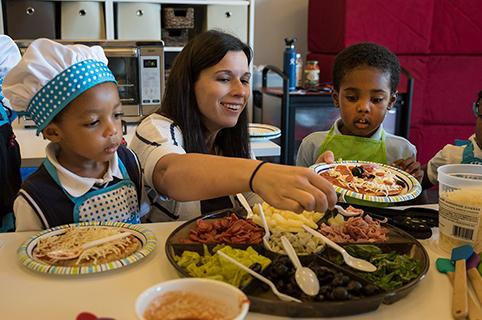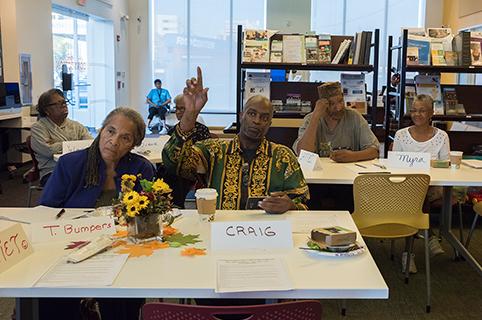 PNC Point of View Real People. Real Perspective. Real Insights.
Reggie Wagner feared the world had moved on without him. 
While staying home for 10 years to care for his ailing parents, everything had gone digital. Ready to get back into the workforce, he didn't know how to use a computer, write a resume or apply for a job. Then he sought help from the PNC Fairfax Connection, a free community resource center that provides professional development services, classes on technology and job-finding assistance.
Today, Wagner holds two jobs in the hospitality industry that he enjoys – and he's even been deemed a top employee. He says he owes it all to PNC Fairfax Connection.
"I needed to get a job and catch up with life," Wagner said.
It would have been hard to rejoin the working world without the PNC Fairfax Connection.
The free community resource center in Cleveland's Fairfax neighborhood is celebrating its five-year anniversary as an unprecedented venture by a bank that strives to make a difference in the Cleveland community without using its traditional banking services and products.
The impact has been significant. PNC Fairfax Connection has helped nearly 80 members gain employment since March 2016. It partners with 35 organizations to link their programming to its 6,000 members, and offers 30 programs in specialties such as technology, resume writing and professional development.
The Connection has morphed over the years to fit the needs of its clients by involving its members and community partners in the conversation of what is needed by those who use the center the most. That tactic has benefited members such as Tiffany Scruggs.
Scruggs earned a Master's Degree and worked in a good job for 12 years at University Settlement, a local nonprofit. But, she was ready for her next career move. She identified the job she wanted and came to the PNC Fairfax Connection for help with updating her resume and honing her interviewing skills.
The PNC Fairfax Connection team was eager to assist. They helped Scruggs identify skills that could be applied to her desired job and practiced interviewing techniques that would steer the meeting in her favor.
She got the job.
Come One, Come All
PNC Fairfax Connection isn't just for adults. It provides programming for children of all ages, which Skye Benning knows firsthand. Benning has been taking professional development classes at the center since before her daughter was born. Now two years old, Benning refers to her daughter as a "PNC baby" because the staff is watching her grow up as Skye continues to participate in the center's programs.
Benning and her daughter already have attended family programming, including Kids in the Kitchen and Families in the Kitchen, where they learned how to make healthy snacks.
Denise Van Leer, executive director of the Fairfax Renaissance Development Corp., who has worked closely with PNC on a variety of projects, has noticed a marked improvement in the neighborhood with the arrival of PNC Fairfax Connection.
"In addition to providing much-needed financial literacy, workforce and youth services, PNC Fairfax Connection has provided other unmet needs," she said. "PNC Fairfax Connection worked with us to develop a nine-week program to assist older parents and grandparents with the challenges of raising minor children. The series was so successful that the group requested it continue and be expanded to cover more topics." 
Van Leer added that the Connection's local and national partnerships have enabled small businesses to get help with financial empowerment, a benefit that she says is invaluable. 
Learn more about the free programs and resources available at PNC Fairfax Connection.