PNC: An Employer of Choice for People with Disabilities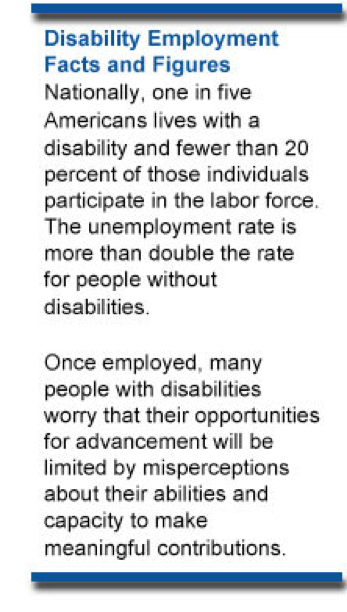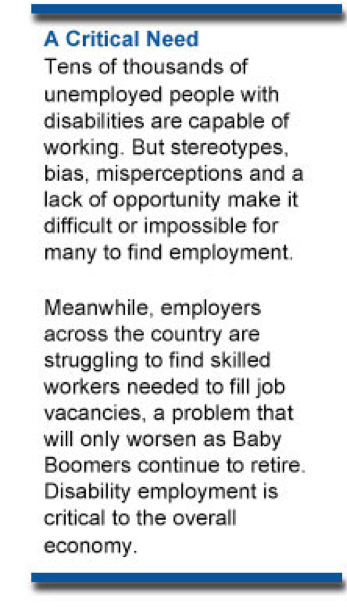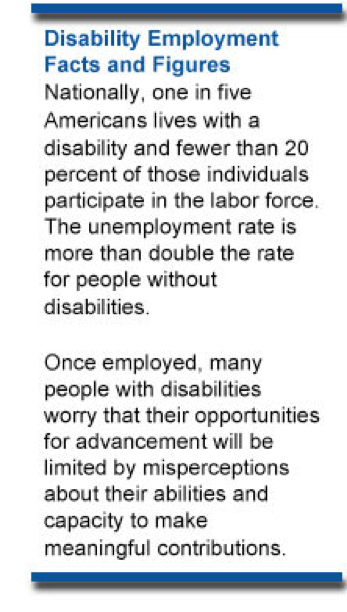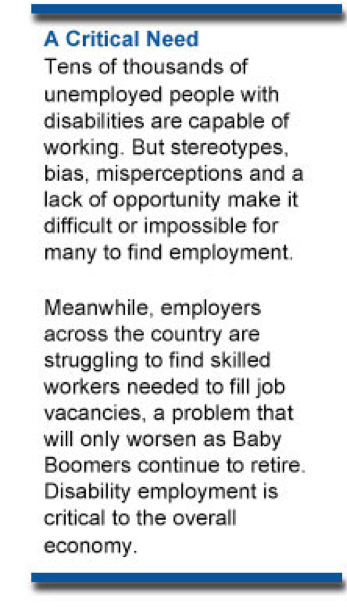 On October 12 and 13, the Pennsylvania Department of Labor and Industry's Office of Vocational Rehabilitation (OVR) conducted a two-day Work Matters Summit at PNC headquarters in Pittsburgh. The Summit brought together community and business partners to discuss innovative, employer-driven models to recruit, onboard and retain employees with disabilities. In addition, the event provided individuals with disabilities the opportunity to explore potential job opportunities and participate in career development sessions. The summit is part of PNC's celebration of National Disability Employment Awareness Month and its ongoing commitment to attracting, developing and retaining diverse talent, including employees with disabilities.
The partnership with OVR is one of several recent initiatives furthering PNC's commitment to disability employment. PNC's Disability Roundtable, an internal working group, has spent the past several months examining the needs and experiences of employees throughout the employment lifecycle, across the spectrum of ability. The Roundtable comprises a number of Human Resource professionals and partners from Technology and Innovation, Legal and the Employee Resource Business Groups (EBRGs).
An ongoing commitment
Though PNC has continuously recruited people with disabilities, the work of the Disability Roundtable reflects a more targeted, holistic approach to recognizing the capabilities of individuals with disabilities, making reasonable accommodations where necessary, and working to eliminate the stigma attached to disability.
"Ultimately, we want to be known as an employer of choice for people with disabilities," says Caitlin (Cat) McLaughlin, head of Talent Acquisition and Total Rewards for PNC. "This commitment is an extension of our talent conversation and our strong belief that top talent is found across gender, race, disability and other segments. We want people with disabilities to know that PNC is a warm and welcoming place, and that we are interested in their success as future talent in our company."
Cat also notes that it is statistically more likely that an employee will become disabled after beginning employment. "In those cases, we want employees to feel comfortable sharing their challenges with us so that we can provide accommodations and support as needed."
Beyond compliance
PNC aims to become a disability friendly employer, going beyond the mandates of the Americans with Disabilities Act (ADA) and related federal legislation. The bank's Employee Relations team is key in tracking, monitoring and supporting accommodations for current employees, new hires and job applicants, ensuring a user-friendly process.
PNC added additional verbiage to its job application and other recruiting documents, inviting candidates to request an accommodation anytime during the recruiting process. The company also offers its (dis)Ability Awareness course on a monthly basis, providing virtual, instructor-led training that provides an inclusive perspective on disabilities and abilities, and provides closed captioning for all its livestream events.
Looking ahead
For its disability inclusion policies and practices, PNC recently earned a 100 percent score on the Disability Equality Index. Still, the work of the Roundtable continues.
Cat says, "As an intentionally diverse and inclusive workplace, we continue to grow in our understanding of disability. It is such a complex conversation involving varying degrees of disability, invisible as well as visible disabilities, from diabetes to blindness, to autism and mental challenges. We're committed to making PNC a workplace where all employees are engaged and feel valued and appreciated for who they are."
To learn more, visit the Diversity & Inclusion section of its Corporate Social Responsibility website.