PNC Convenes Inaugural Community Leadership Symposium to Understand Needs
Nonprofits, advocates and industry leaders explore solutions to address financial challenges impacting low- and moderate-income communities and communities of color.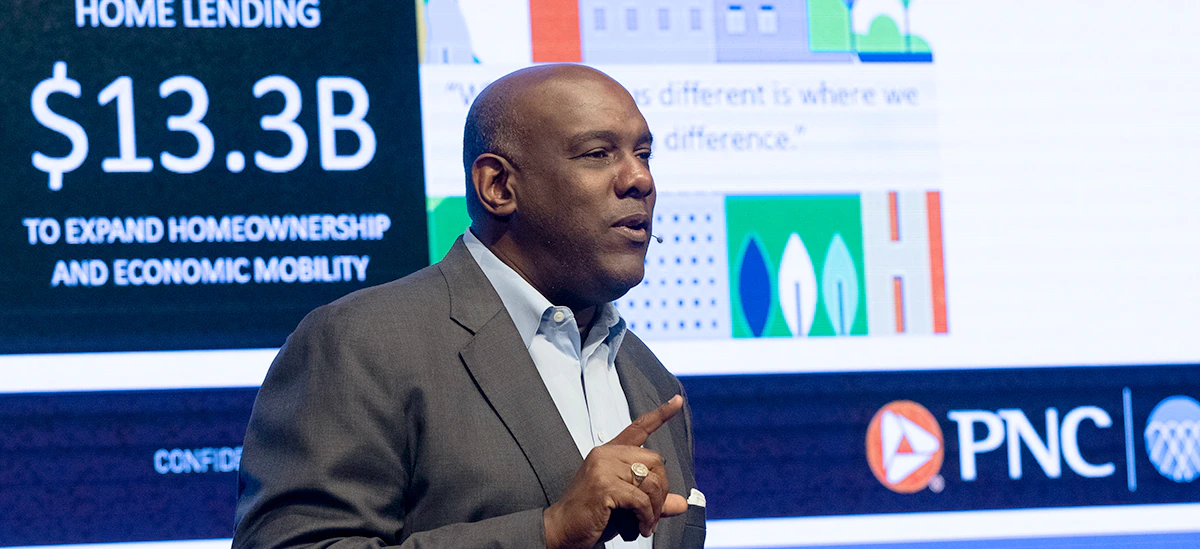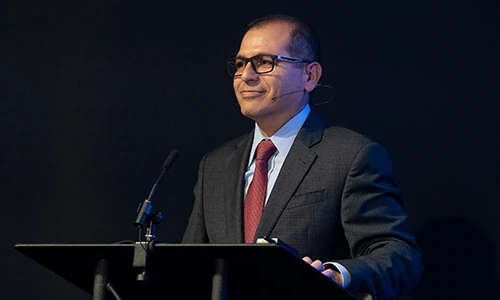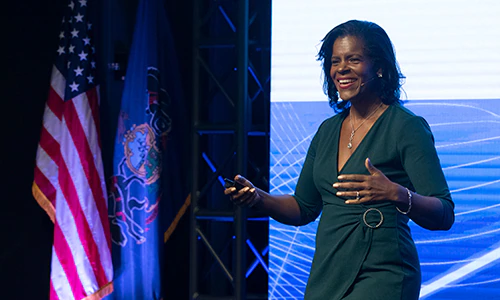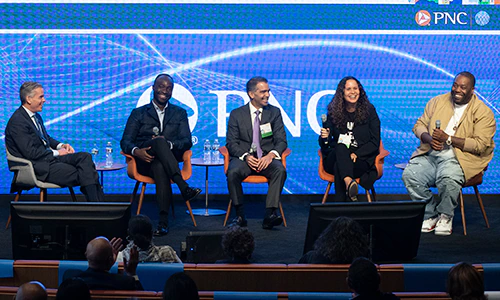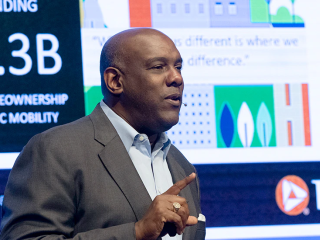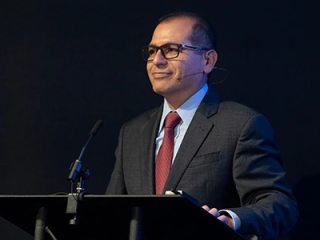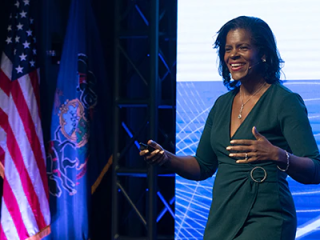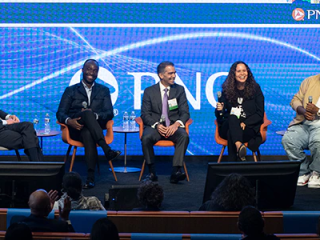 PNC's commitment to serving communities starts with learning more about the community, whether through PNC employees' involvement in their neighborhoods, through the bank's Community Advisory Council or by creating new opportunities to engage, discuss and explore critical issues impacting communities across the bank's footprint.
In its inaugural Community Leadership Symposium in October 2022, the company welcomed leaders in nonprofit, community and public policy spaces from across the country to listen, learn and discuss strategies for accelerating and elevating financial inclusion and economic mobility within PNC's footprint.
The two-day symposium, presented by the Community Development Banking team, will continue annually over the next three years as part of PNC's increased efforts to invest in underserved communities under its $88 billion Community Benefits Plan.
Understanding the Priorities
"We brought together think tanks, community advocates and industry experts to discuss how we can best create equitable opportunities for economic and social mobility, now and for future generations. We are glad to offer a platform where we can network with key stakeholders to better understand community priorities and needs," says Richard Bynum, chief corporate responsibility officer at PNC.
PNC's recently appointed Community Advisory Council joined the bank's Diversity and Inclusion, Community Development, Community Affairs and Supplier Diversity leaders for a half-day session during the symposium to discuss shared progress on PNC's Community Benefits Plan commitments and to solicit feedback for guiding ongoing actions and investments under the plan.
Seventeen council members representing state and national community economic development organizations from 11 local PNC markets pointed to challenges impacting community development and lending efforts in low- and moderate-income (LMI) communities and communities of color.
"Rising housing costs, inflation pressures, ongoing federal interest rate hikes and continued barriers to accessible capital topped the list of challenges," says Reymundo Ocañas, director of community development banking. "We know we are going to have to pay special attention to these issues and think strategically about where we can make meaningful impact with a special lens on support through the predicted recession heading into the first quarter of 2023."
Exploring Actionable Solutions
Invited members from more than 100 community organizations attended the symposium sessions designed to inspire deeper discussions and present actionable solutions to advance financial inclusion within communities of color.
Noted financial journalist and New York Times bestselling author Lynnette Khalfani-Cox, also known as The Money Coach, led a discussion on inclusive banking, the racial wealth gap, homeownership and student loan debt.
"Housing wealth comprises 70% of the typical American's wealth, so we can't have any conversation about equity without talking about housing," says Khalfani-Cox, CEO and co-founder of financial education company TheMoneyCoach.net LLC.
The personal finance expert points to Federal Reserve Bank numbers that indicate the average white household has a net worth of $188,200 while the average net worth of Black households stands at $24,100.1.
"We can all do much better financially if we provide access and opportunity for all," she adds. "A McKinsey report looked at what could happen if we actually closed the wealth gap by 2028. What they found was that we could add about a trillion-and-half dollars to GDP just by closing the Black-White wealth gap."
The symposium's final day featured breakout sessions, thought leadership content and a diverse slate of researchers and expert panelists offering best practices and data-driven solutions to help promote economic opportunities and address financial inequalities in local communities.
Increasing Access, Reducing Inequities
Rapper, activist and entrepreneur Michael "Killer Mike" Render, co-founder of Greenwood Bank, joined several other financial technology entrepreneurs in a panel on "Reducing Inequities Through FinTech" moderated by Mike Lyons, head of corporate and institutional banking at PNC. Greenwood Bank, a Black-owned financial institution and mobile banking platform, was established to meet the needs of Black and Latino individuals and businesses that have been traditionally underserved by banking institutions. PNC is an investor in the Atlanta-based digital banking platform.
"I'm a part of the financial sector because Greenwood is a new and innovative idea that's working to help people save money and better understand money," Render says. "I think PNC gets it. PNC isn't organizing for communities of color. It is organizing with the people."
Render adds that financial literacy and responsibility are vital to generational wealth transfer and banking relationships are key in communities of color.
Bynum agrees and sees the symposium discussions as key to improving access to financial resources and the Bank's effort to advance economic empowerment in the communities it serves.
"These important discussions will help inform how PNC's regional presidents and Community Development Banking teams advance affordable housing, economic development and financial health initiatives in local markets," he says.