PHOTOS/VIDEO: Habitat for Humanity Begins Harvey Clean-up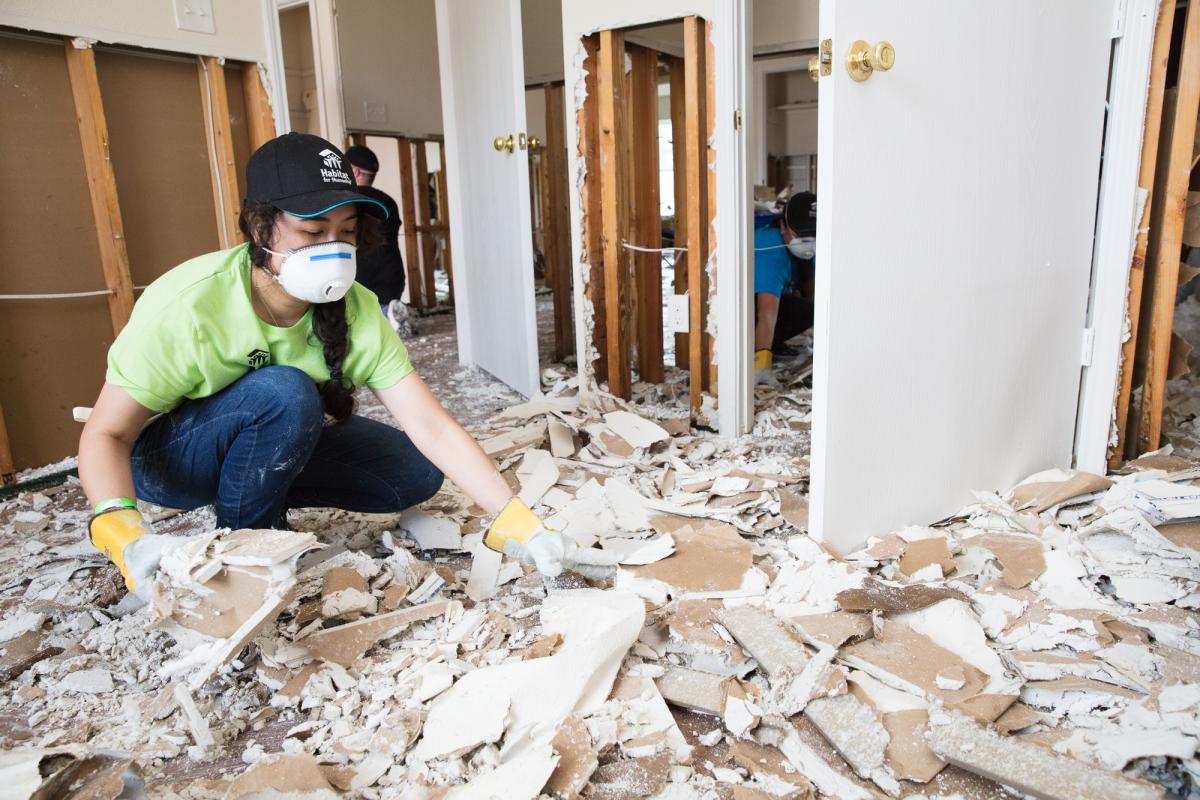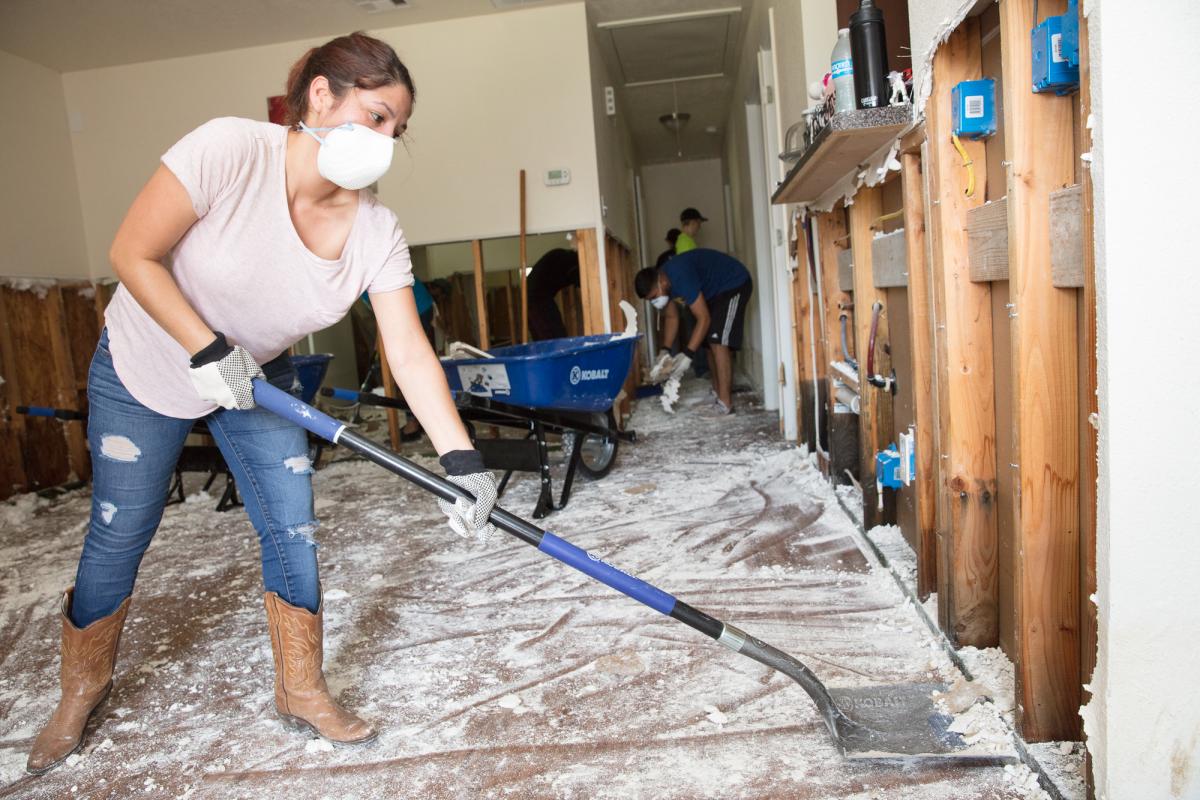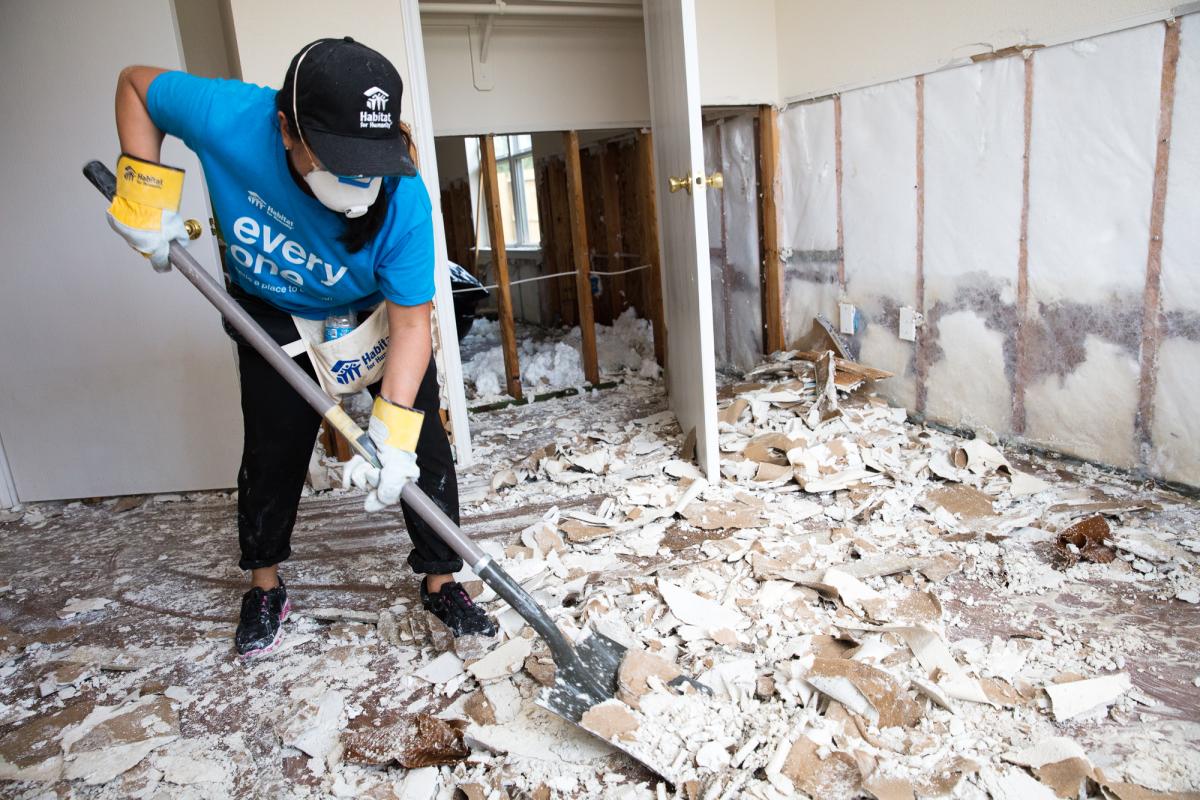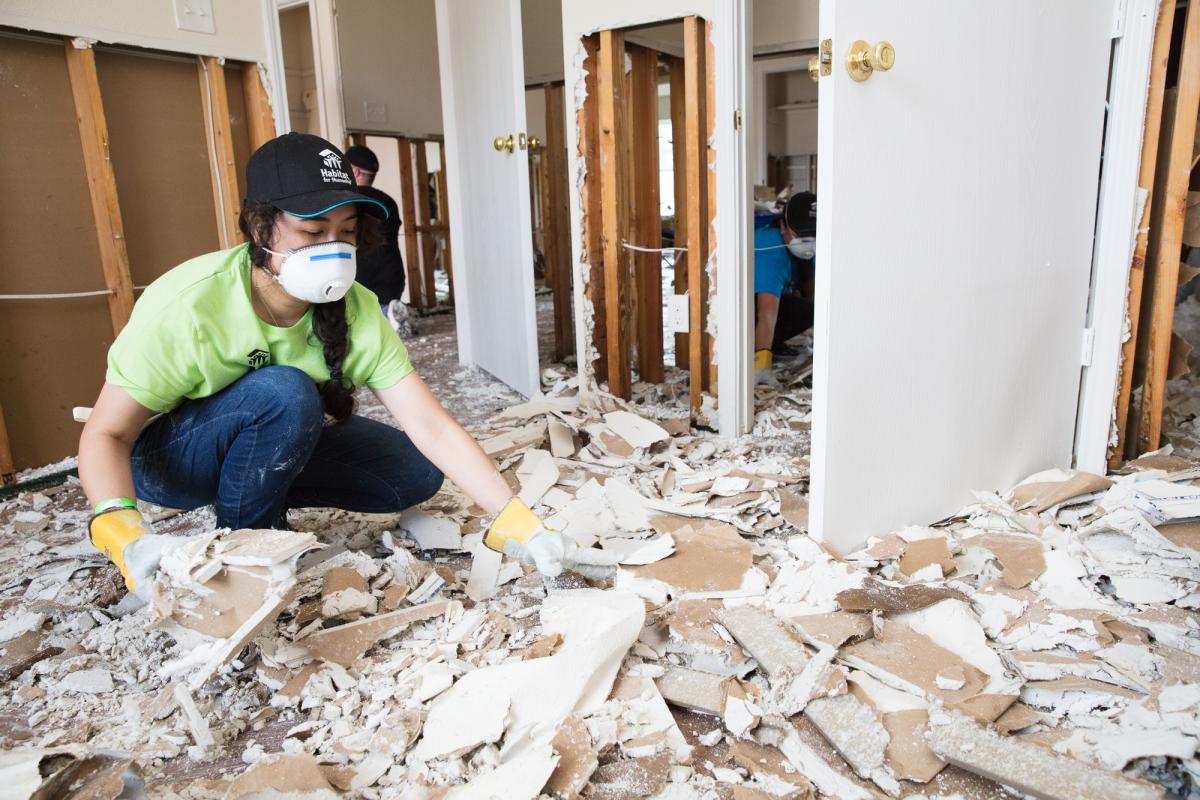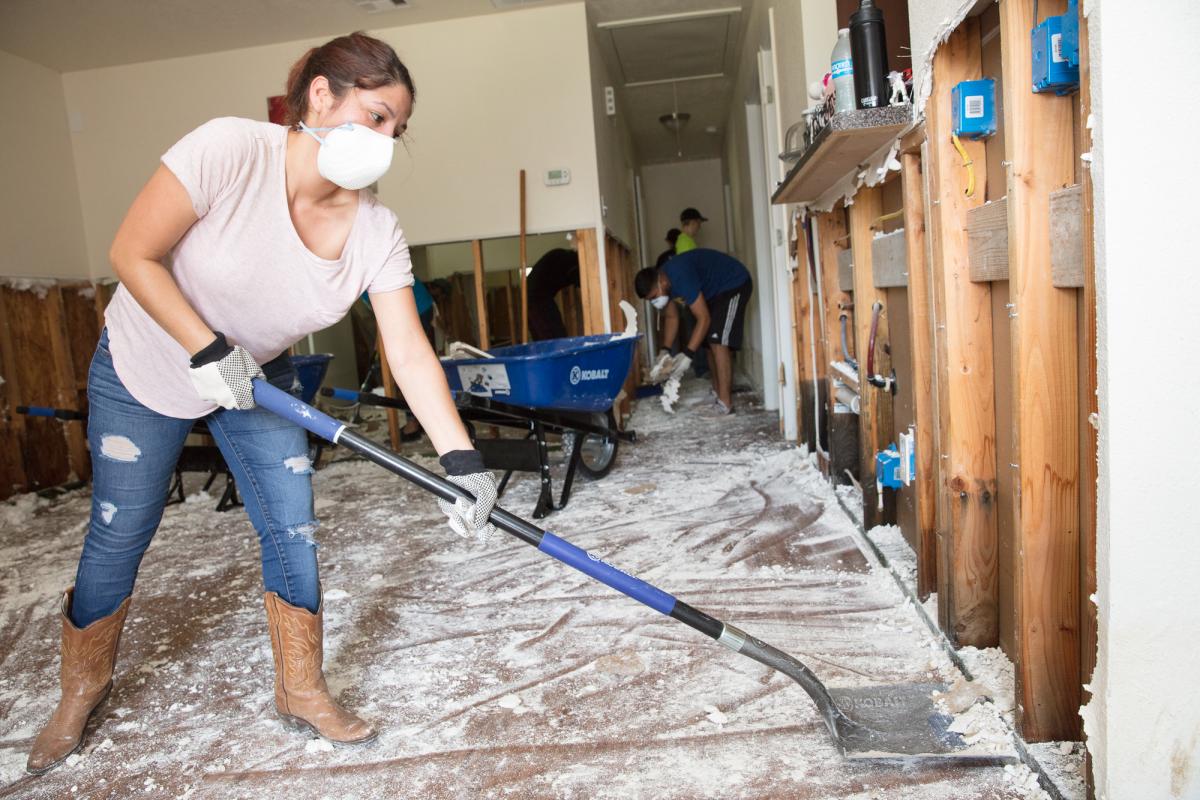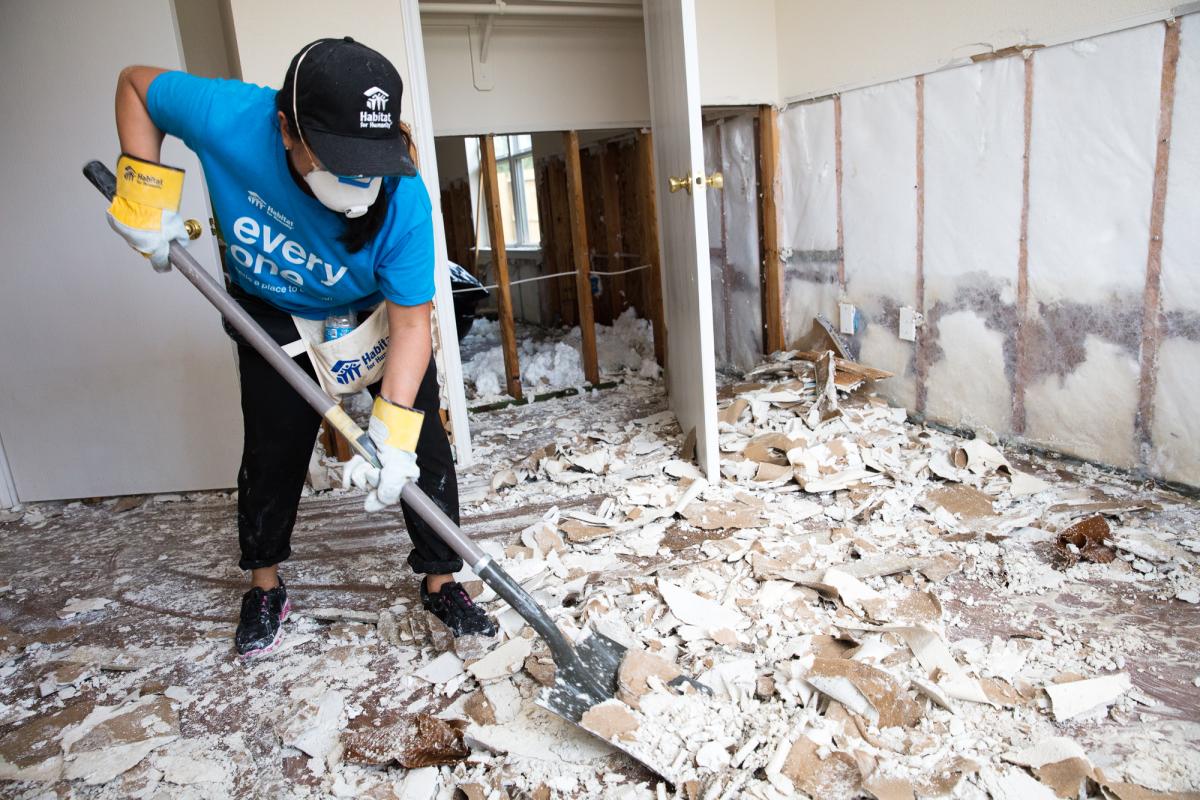 Habitat for Humanity has begun the post-flooding clean-up as part of its "Habitat Hammers Back" response to Hurricane Harvey. Led by Houston Habitat for Humanity, volunteers joined homeowners in the Harrell Park neighborhood in Northeast Houston to remove debris from flooded homes in preparation for repairs.
Photos of the clean-up are available here: https://www.dropbox.com/sh/4g5akd0w7t26p2d/AADM9B0Uv1eraTH3GFGlMvTna?dl=0
Additional photos and video will be made available at the same link throughout the day. Photo and video credit may be attributed to Habitat for Humanity International.
Habitat is deploying Mobile Response Units and Disaster Corps volunteers to the region to begin rapid assessments as flood waters recede. There are about 30 local Habitat for Humanity offices throughout the parts of southeast Texas and southwest Louisiana affected by the storms. With their help, Habitat for Humanity International is assessing the shelter and housing needs in areas impacted by Hurricane Harvey and developing response options.
In addition to long-term housing repair and construction, Habitat's response will include organizing volunteers and resources to help with the cleanup of homes damaged by wind and flood waters. Construction plans will be determined after evaluations and will depend on the level of support received from donors, volunteers, corporate partners and other community organizations.
Habitat for Humanity has been responding to disasters since 1997 and to date has helped more than 230,000 families in 52 countries through its disaster response work. Following Hurricane Katrina, Habitat organizations along the Gulf Coast built more than 6,000 homes and removed debris and cleaned more than 2,500 homes in preparation for rehabilitation. Habitat also mounted responses to Hurricane Sandy, tornadoes through the South and Midwest, and earthquakes and typhoons overseas.
More information on Habitat's response to Hurricane Harvey can be found at www.habitat.org/hurricane-harvey.
About Habitat for Humanity
Driven by the vision that everyone needs a decent place to live, Habitat for Humanity began in 1976 as a grassroots effort on a community farm in southern Georgia. The Christian housing organization has since grown to become a leading global nonprofit working in more than 1,300 communities throughout the U.S. and in more than 70 countries. Families and individuals in need of a hand up partner with Habitat for Humanity to build or improve a place they can call home. Habitat homeowners help build their own homes alongside volunteers and pay an affordable mortgage. Through financial support, volunteering or adding a voice to support affordable housing, everyone can help families achieve the strength, stability and self-reliance they need to build better lives for themselves. Through shelter, we empower. To learn more, visit habitat.org.