PHOTOS: Habitat for Humanity and Save the Children Begin Distribution of 2,000 Shelter Repair Kits to Puerto Rico Families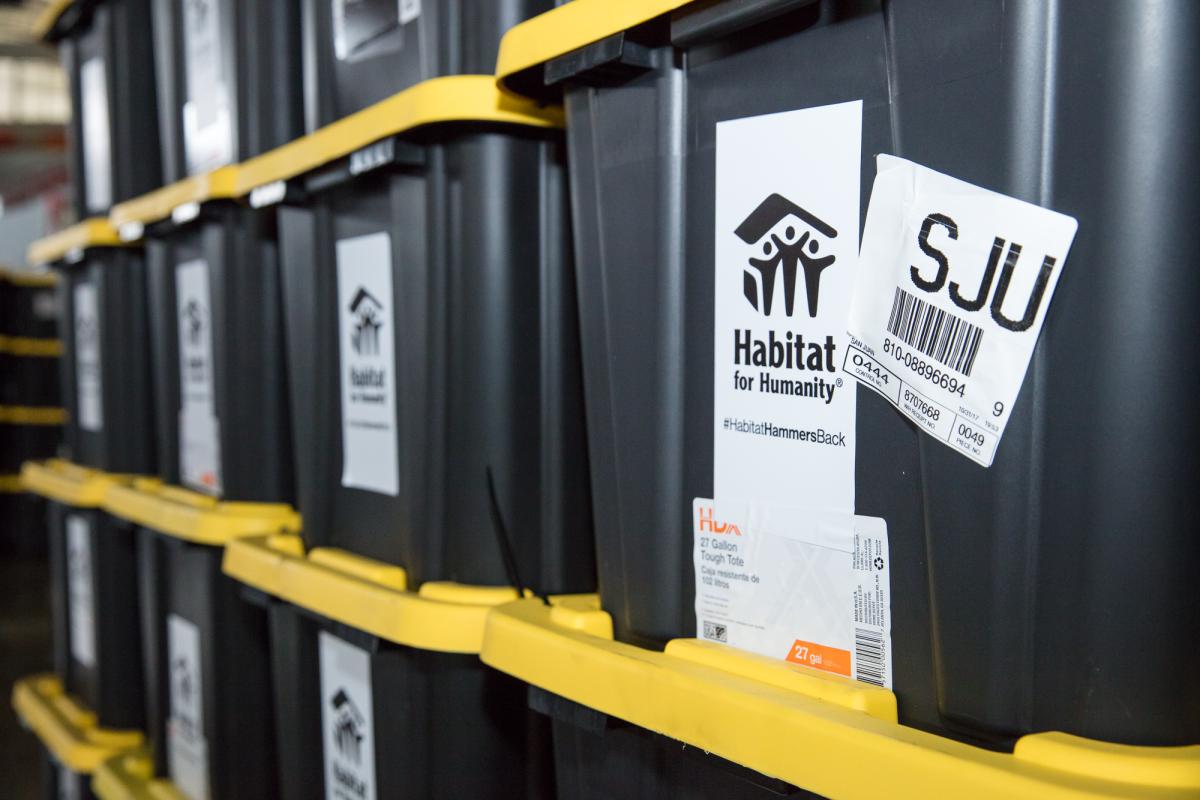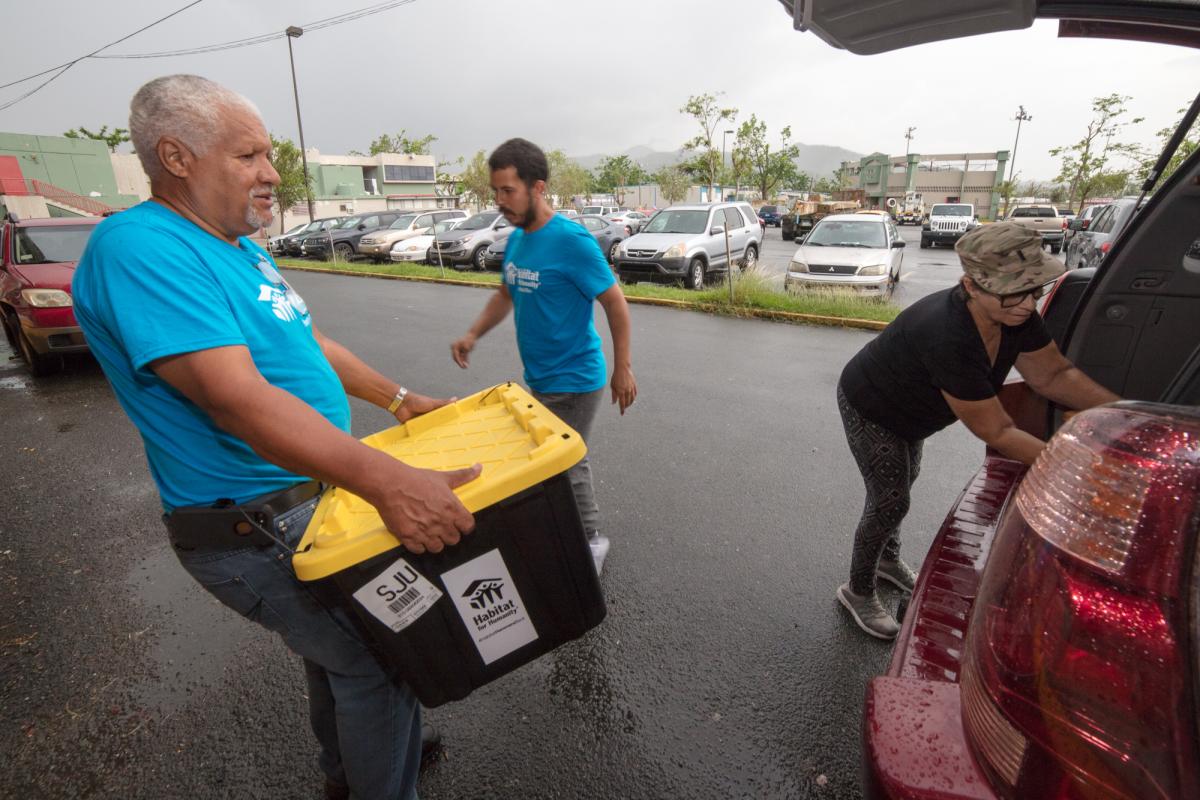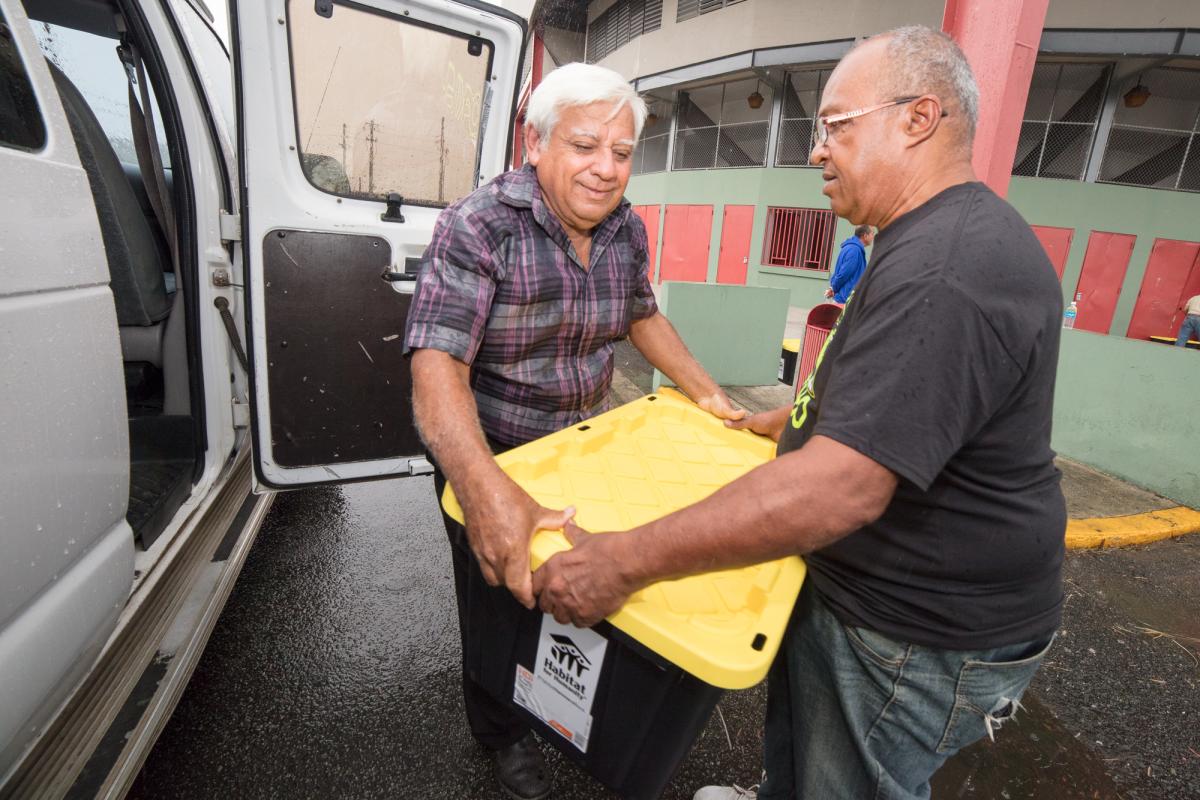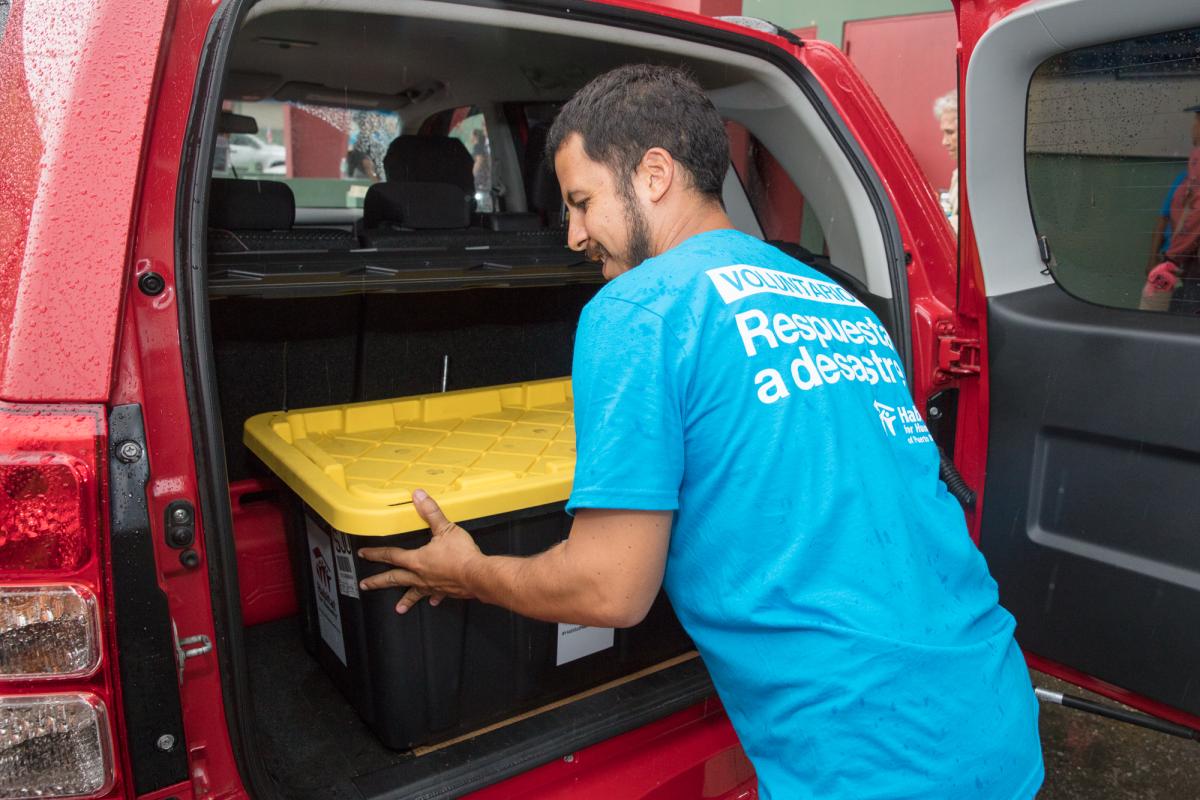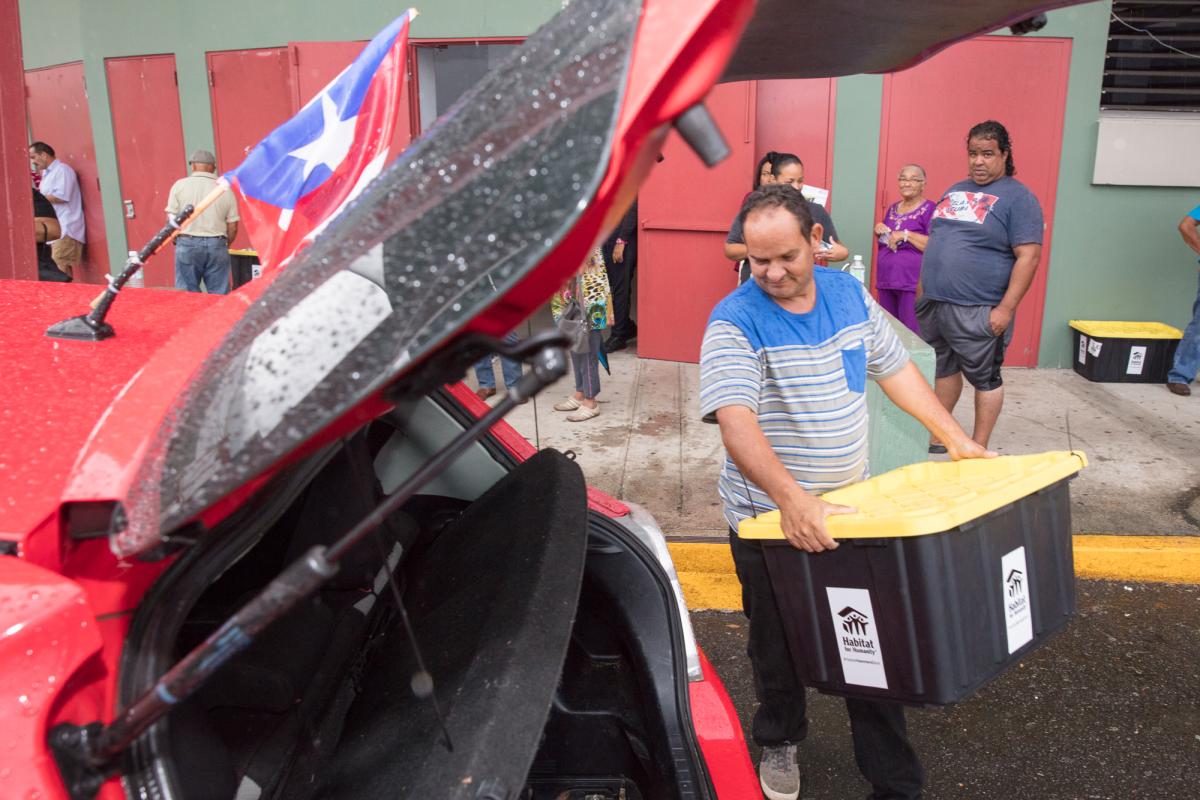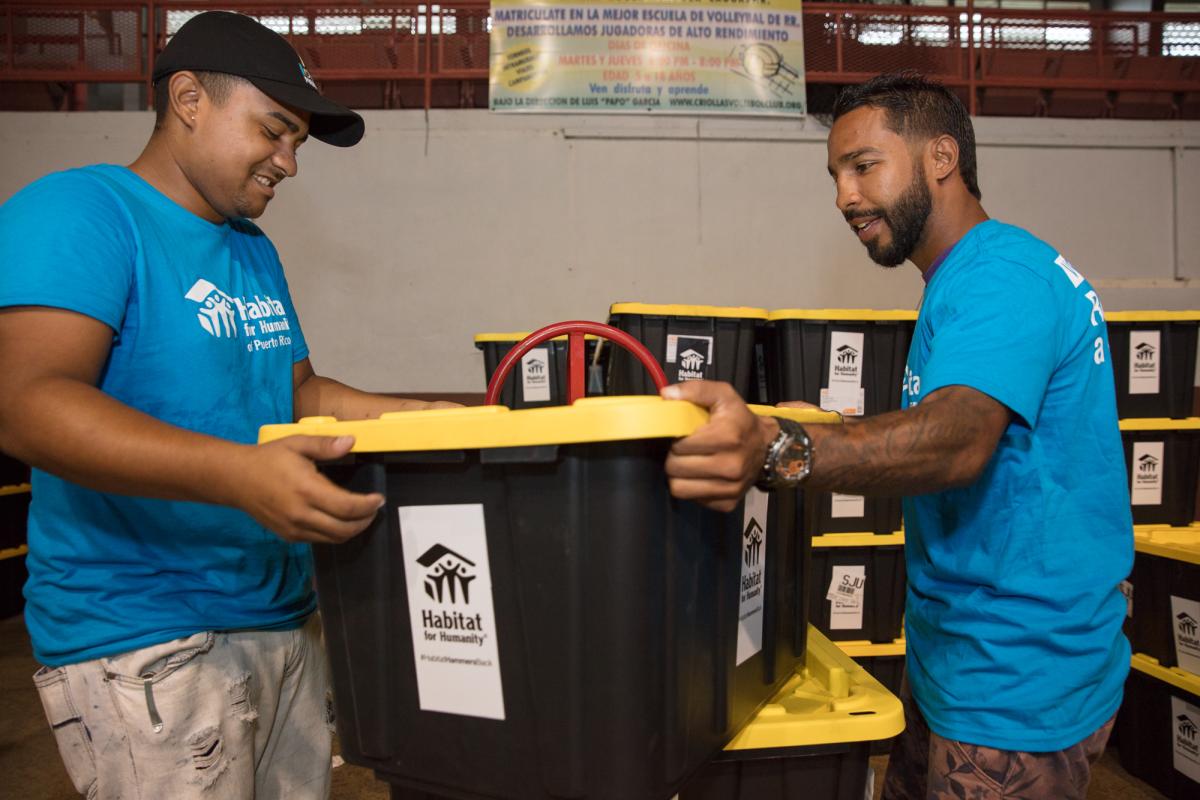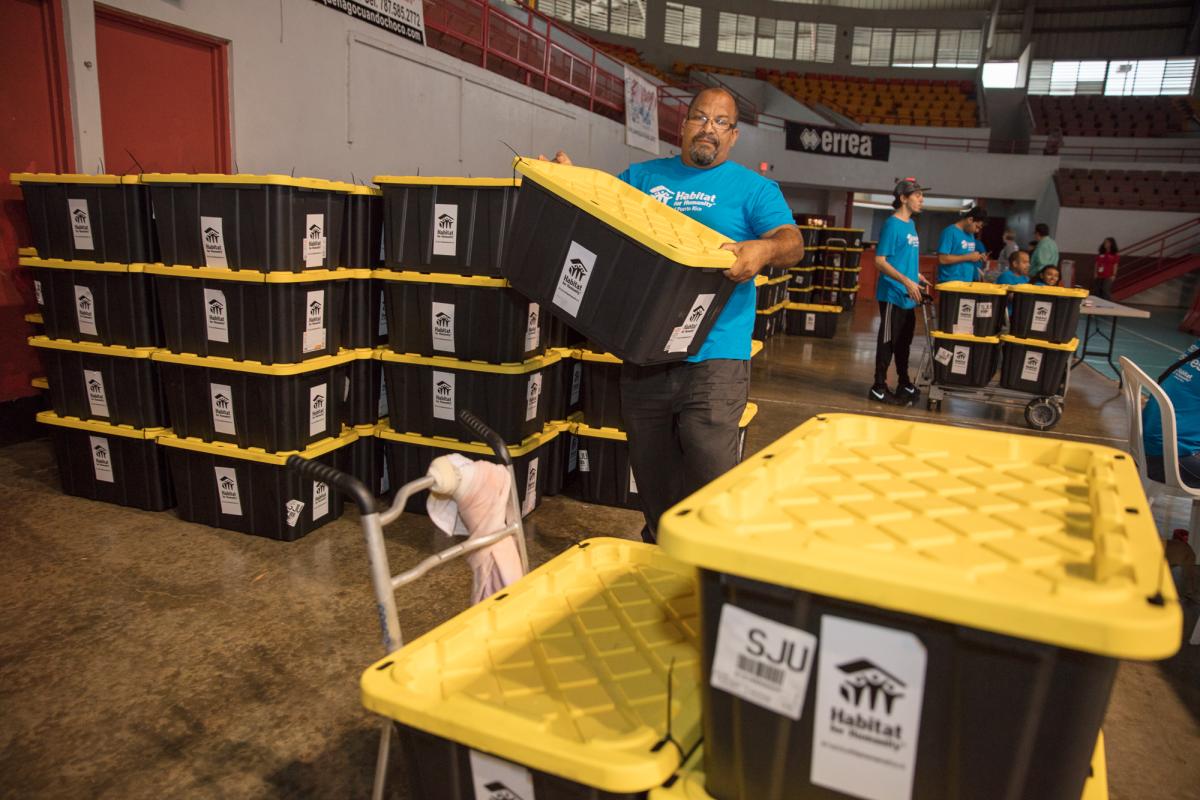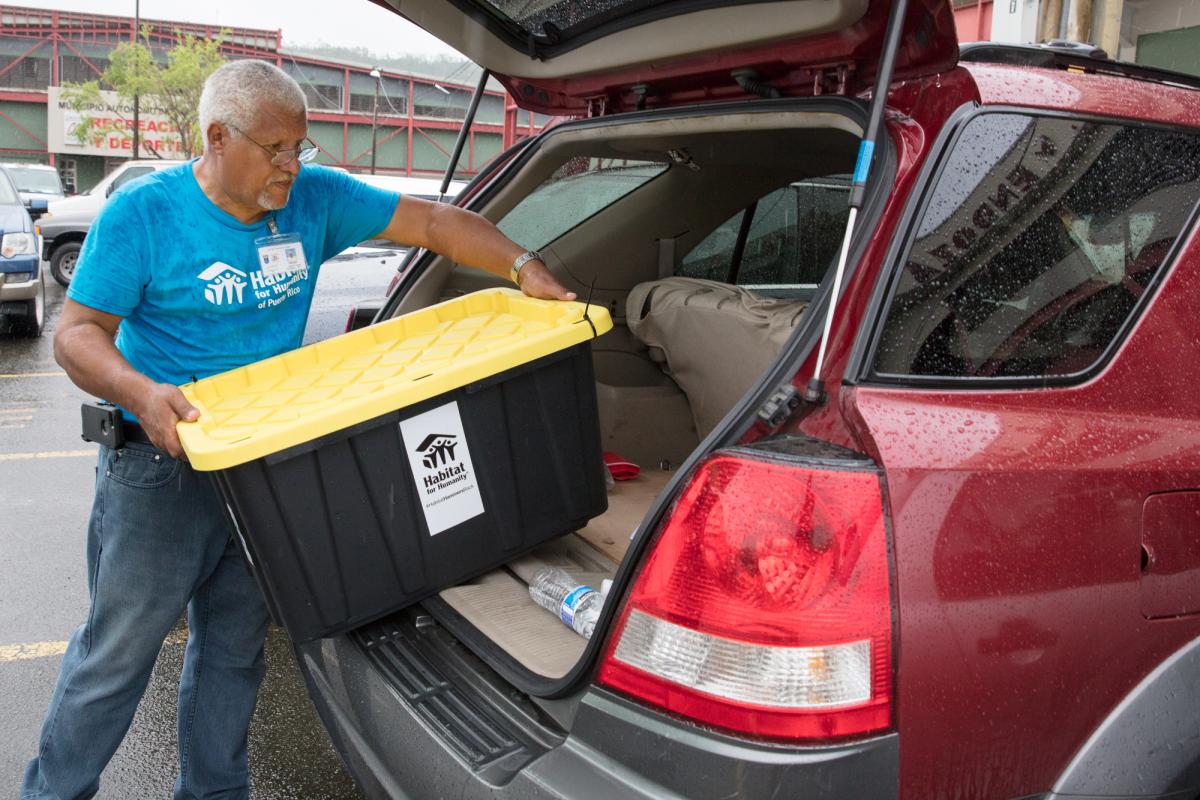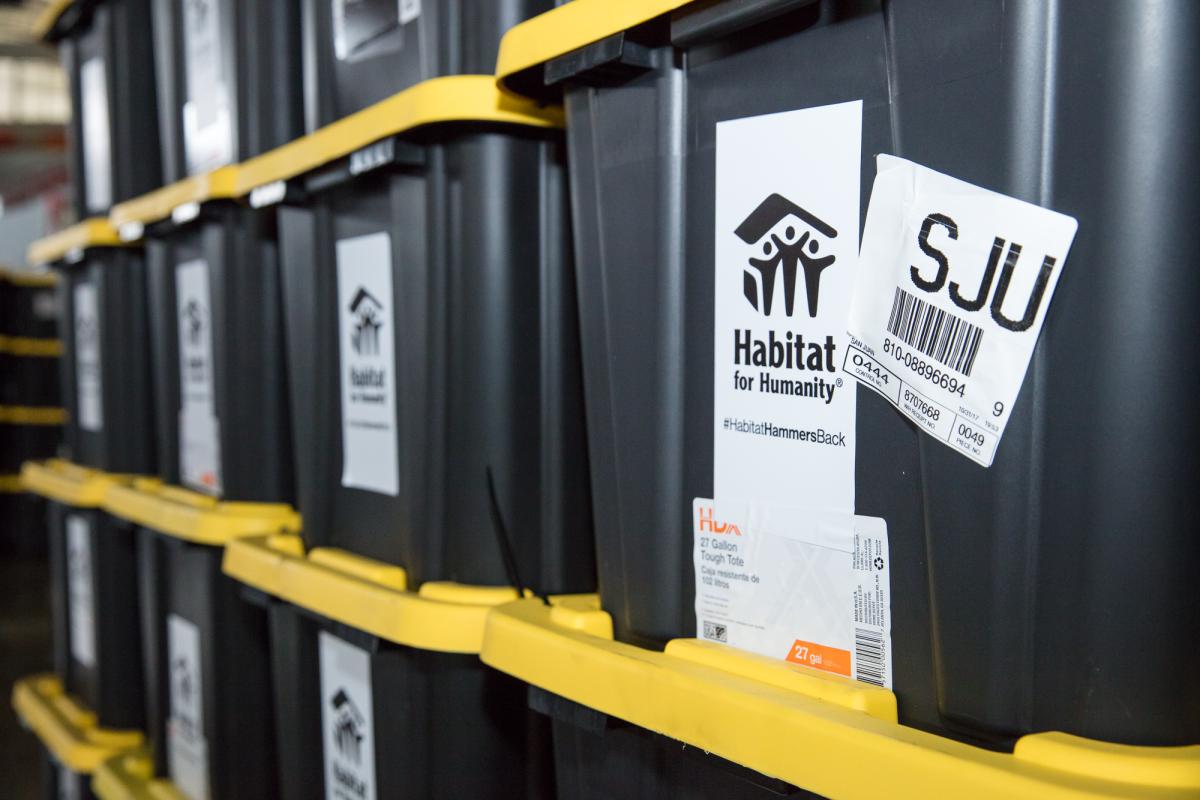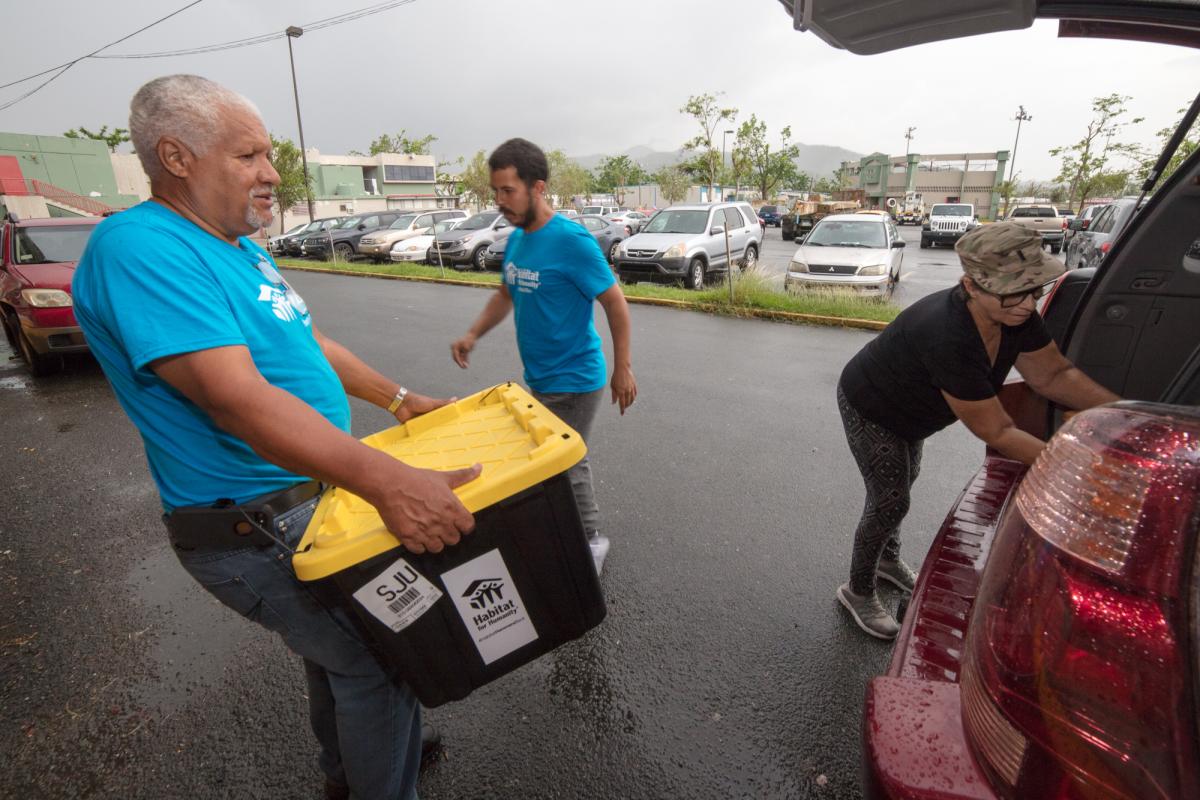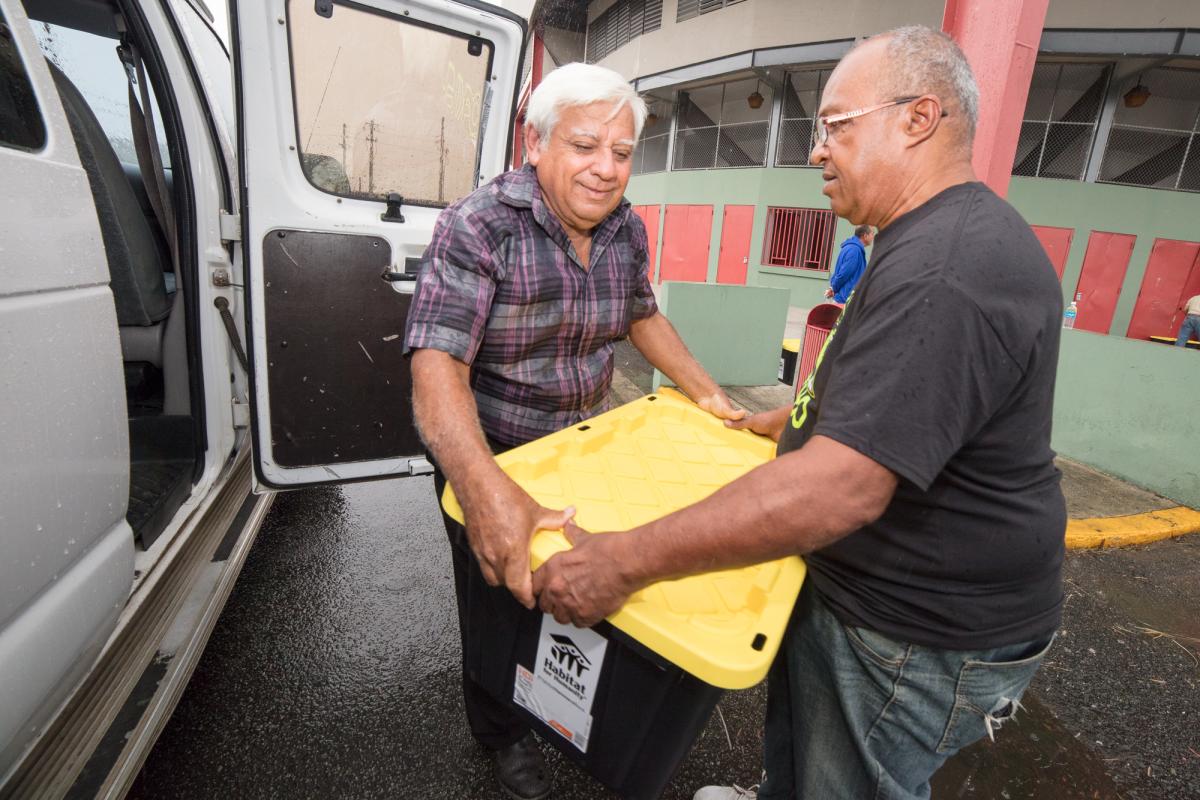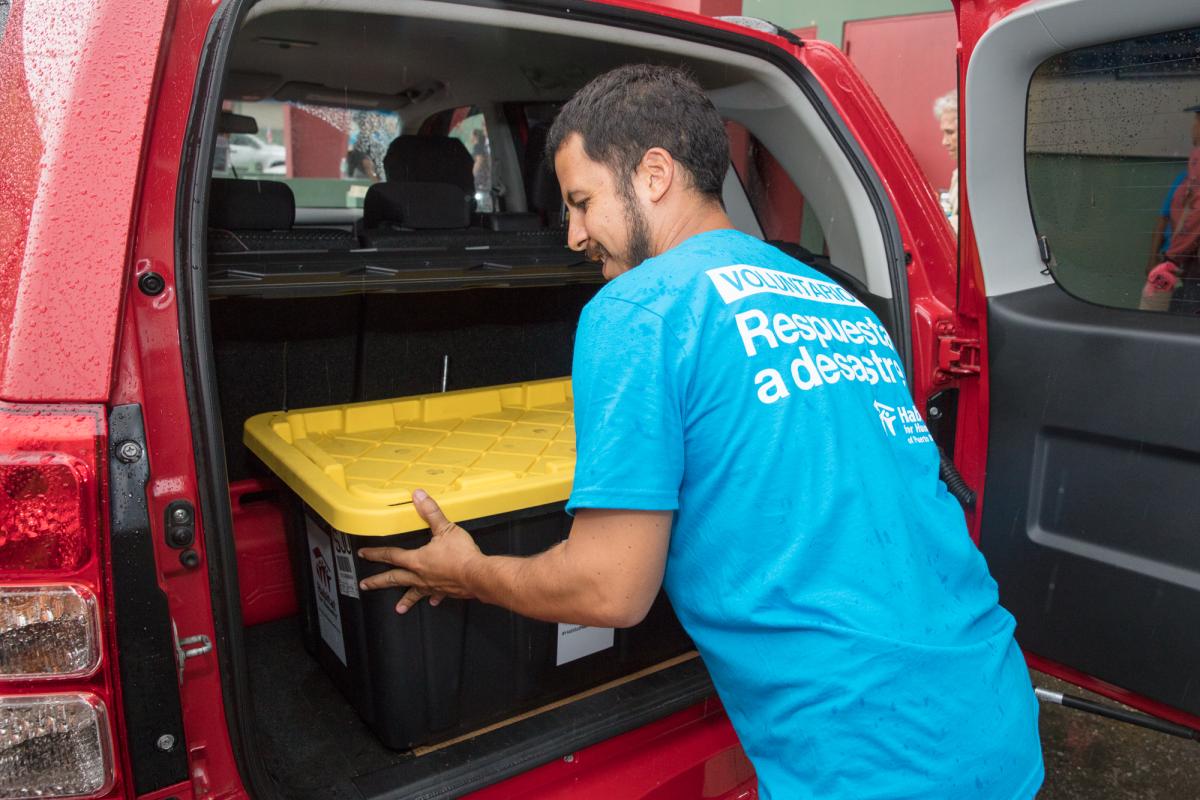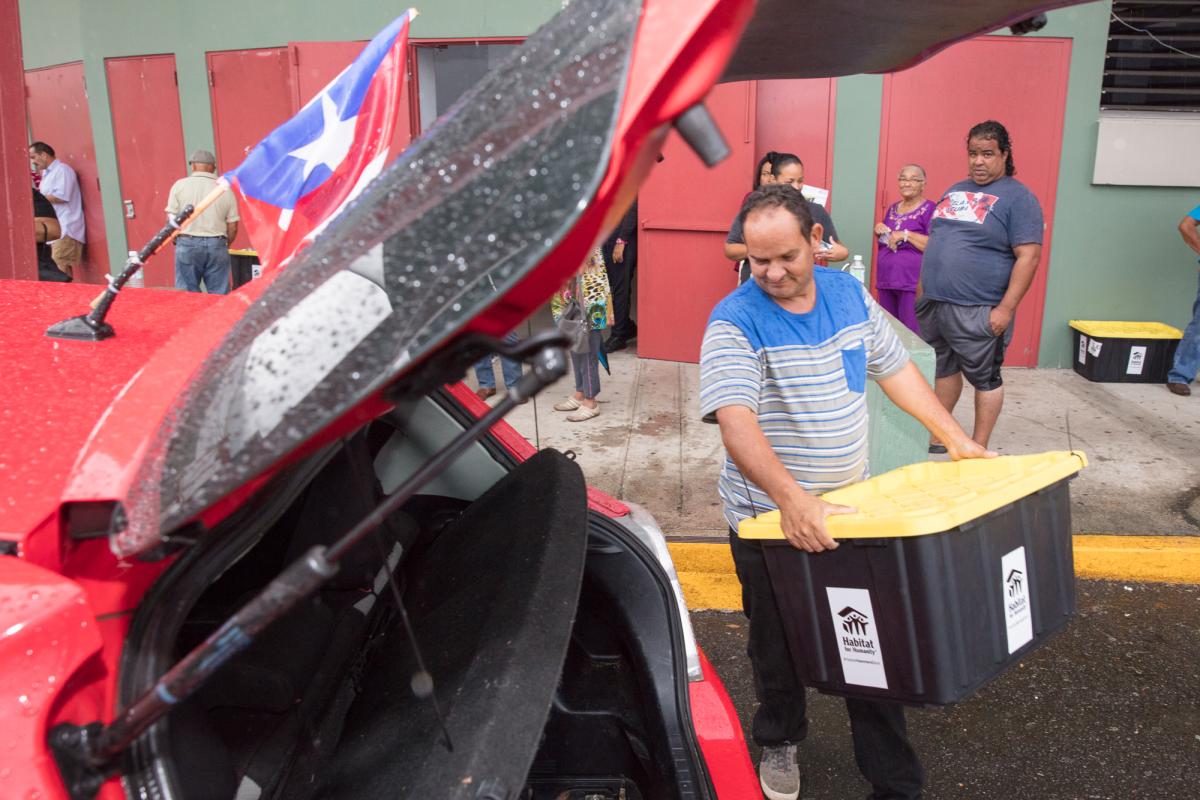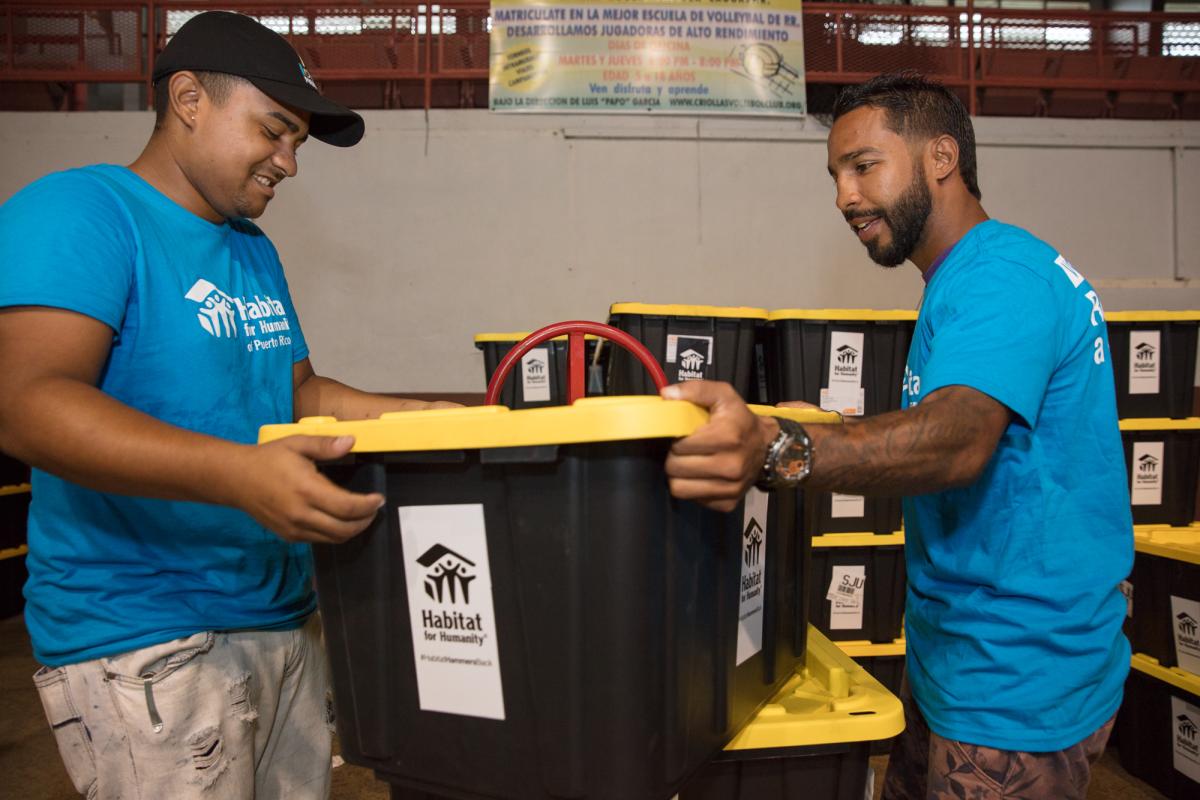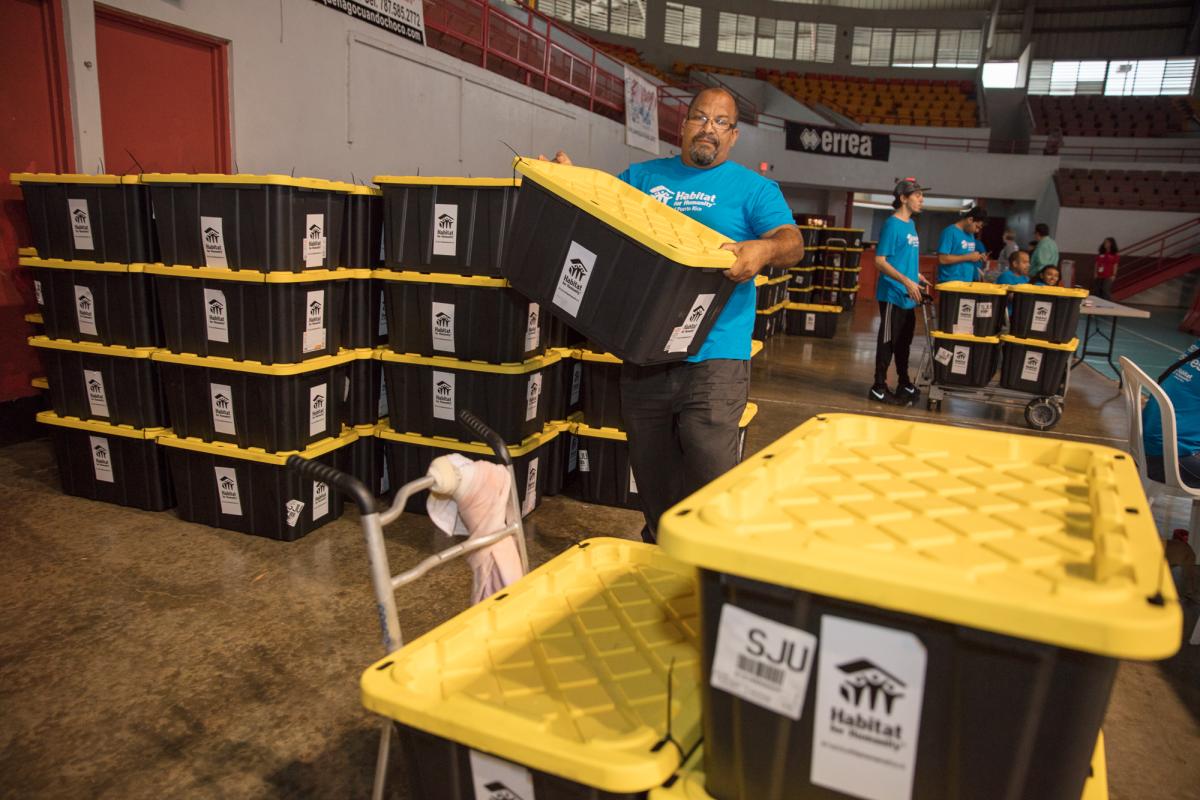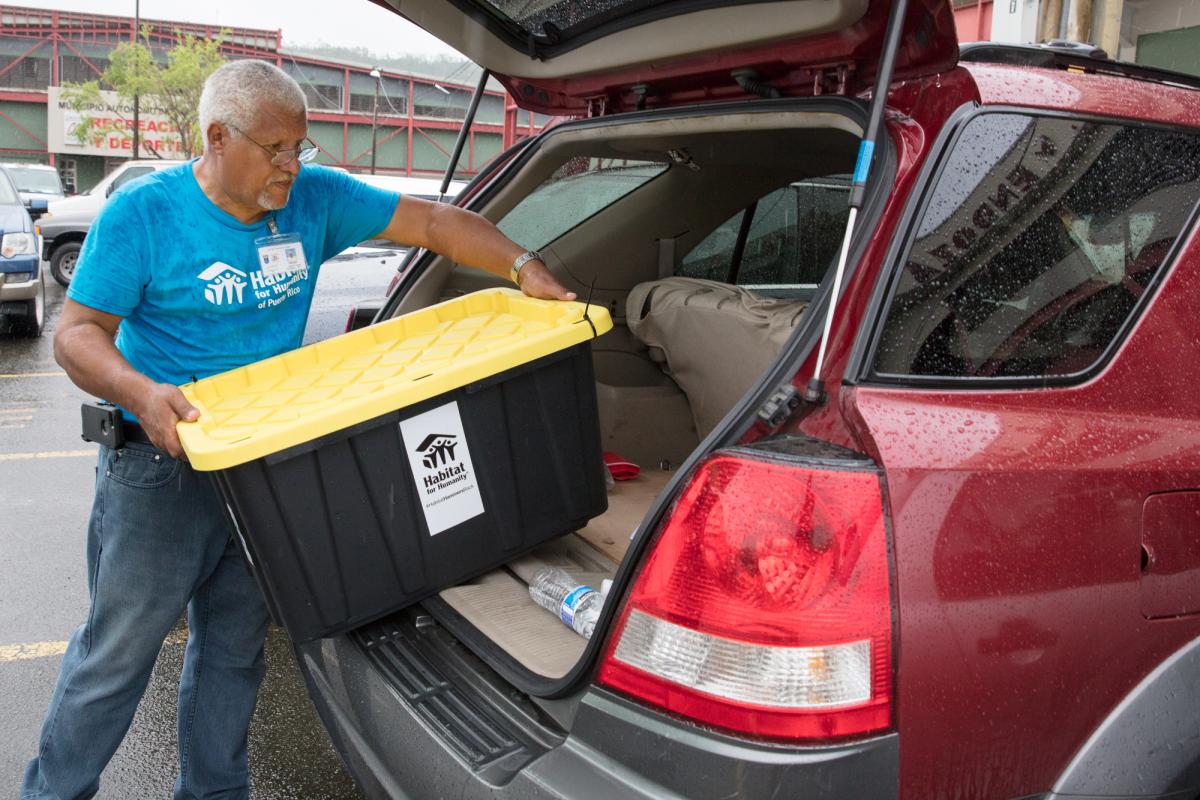 CAGUAS, Puerto Rico, November 7, 2017 /3BL Media/ – Five hundred families living in and around Caguas, Puerto Rico, are receiving tools and supplies to repair their homes today through a partnership between Habitat for Humanity and Save the Children.
The organizations are distributing the first 500 of 2,000 shelter repair kits that are designed to help low-income families across Puerto Rico make interim repairs to homes damaged by Hurricane Maria.
"Habitat for Humanity is committed to Puerto Rico's long-term recovery," said Amanda Silva, executive director of Habitat for Humanity of Puerto Rico. "These shelter repair kits will help families make immediate repairs to their homes as we begin the multi-year recovery across the island."
"Save the Children is dedicated to making sure children are safe and able to recover physically and emotionally after the devastating storm," said Casey Harrity, emergency response team leader for Save the Children in Puerto Rico. "Providing families with a way to repair their homes is an important step toward getting children into a safe environment and allowing them to regain a sense of normalcy and routine."
The shelter repair kits contain the tools and supplies necessary to perform critical home repairs in Puerto Rico, including large tarps for temporary roof repairs, hammers, flashlights and ropes. See a full list of the contents of the shelter repair kits. The remaining kits will be distributed in different cities on the island this month.
The shelter repair kits are the first phase of Habitat for Humanity's Habitat Hammers Back hurricane recovery initiative in Puerto Rico. Habitat has pledged to assist more than 6,000 families in Puerto Rico, Texas and Florida following the devastation of the hurricanes this year. Habitat for Humanity is developing a long-term recovery strategy in Puerto Rico as assessments are performed and conditions permit. More information on Habitat's hurricane recovery program is available at habitat.org/hurricanes.
Save the Children is leading the distribution of the shelter repair kits in partnership with Habitat for Humanity. The distribution is one part of the international humanitarian organization's work to help children and families impacted by the hurricanes in Texas, Florida and Puerto Rico. In all three locations, Save the Children is helping alleviate immediate needs, restore access to critical child care and education services, and help children overwhelmed by the emergencies to rebound and become more resilient. More information on Save the Children's hurricane recovery programs is available at savethechildren.org.
About Habitat for Humanity
Driven by the vision that everyone needs a decent place to live, Habitat for Humanity began in 1976 as a grassroots effort on a community farm in southern Georgia. The Christian housing organization has since grown to become a leading global nonprofit working in more than 1,300 communities throughout the U.S. and in more than 70 countries. Families and individuals in need of a hand up partner with Habitat for Humanity to build or improve a place they can call home. Habitat homeowners help build their own homes alongside volunteers and pay an affordable mortgage. Through financial support, volunteering or adding a voice to support affordable housing, everyone can help families achieve the strength, stability and self-reliance they need to build better lives for themselves. Through shelter, we empower. To learn more, visit habitat.org.
About Save the Children
Save the Children believes every child deserves a future. In United States and around the world, we work every day to give children a healthy start in life, the opportunity to learn and protection from harm. When crisis strikes, and children are most vulnerable, we are always among the first to respond and the last to leave. We ensure children's unique needs are met and their voices are heard. We deliver lasting results for millions of children, including those hardest to reach. We do whatever it takes for children – every day and in times of crisis – transforming their lives and the future we share. To learn more, visit savethechildren.org.