Paper Doesn't (Just) Grow on Trees: Rolland Innovates Smarter Paper
By Thomas Schueneman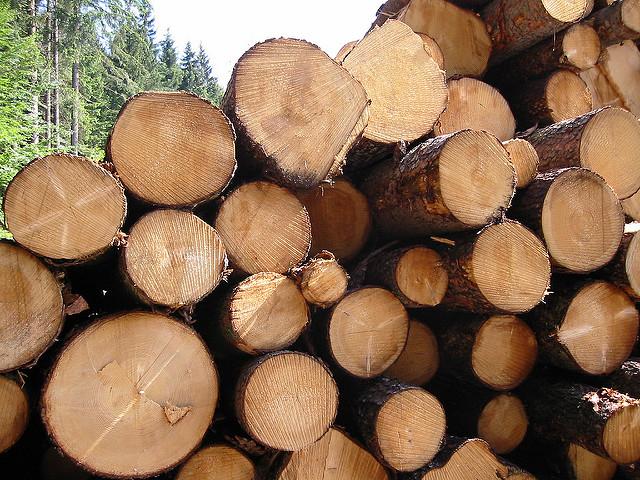 Originally published on TriplePundit
Remember the paperless office?
As far back as 1975, futurists predicted the "end of paper" and the dawn of the paperless office. A quaint notion in 1975.
Some still claim the paperless office is coming. Maybe so. I am no futurist, but I find it unlikely. I'm not the only one.
Patterns of consumption have evolved in tandem with technology. In some situations, paper consumption is greatly reduced. But our "paperless offices" are still drowning in paper.
Between 1980 and 2000, global consumption of paper increased by half. 
It is arguably counter-productive to think our modern business world will ever be entirely "paperless." Focusing instead on production, consumption, and the supply chain connecting all stakeholders can lead to a sustainable "Less Paper" society.
Though "Smarter Paper" may be a more accurate moniker.
A world built on paper
Manufacturing paper isn't typically considered an environmentally benign process. Paper production is an energy and water-intensive, chemical-laden, resource-extracting activity. Forty percent of global logging activity goes toward making paper. Up to 4 billion trees.
Paper production is the world's third most energy-intensive industrial process, using 12 percent of the energy consumed by the industrial sector.
We shouldn't just throw shade at paper production. In a very real sense, paper, in all its forms throughout history, is what makes us human.
Even as it must share with the cloud its role as a means of storing, sharing, and transferring knowledge, paper remains an essential element of modern society, culture, and civilization.
The nature of paper production combined with its importance to humanity offers significant opportunity to advance a smarter paper society.
In his June 20, 2016, article Whatever Happened to the Paperless Office, Nick Booth presents a sobering assessment of current trends in paper's global footprint. But he also shows choices companies and consumers can make to reverse those trends:  "Another pollution nullifying strategy is to use paper companies that have modified their production processes to cut the formation of dioxins."
What does such a company look like?
Rolland: An enduring commitment to quality
Jean-Baptiste Rolland was a Canadian printer and bookseller. Born into modest circumstances in 1815, as a young man Rolland left his home of Saint-Hyacinthe, going to Montreal to make his mark in the world. By the 1850s, Rolland had built a prosperous business and a trustworthy reputation.
In 1882, Rolland, in partnership with his two sons, opened a small mill in St-Jérôme to support their publishing efforts. Rolland Paper, a purveyor of fine quality papers, was born. The company went public in 1928.
If much has changed since its launch in 1882, one thing remains the same: Rolland's commitment to quality and innovation. In 1955, at the behest of Lucien Rolland, the company completed a vast modernization and expansion project.
Along with new machines capable of increasing production capacity from 27,000 to 57,000 tonnes per year, the mill in St-Jérôme was retrofitted with a water pollution control plant. This was a glimpse of company's evolving philosophy of environmental stewardship.
Lucien was the last Rolland to run the business. He and his forebears laid the foundation
In 1992 Cascadia acquired Rolland Pape to form the Fine Papers Group of Cascades.
"Cascades fundamental philosophy was also very innovative," Michele Bartolini, Rolland Director of Marketing told TriplePundit in a recent interview. "The organization encouraged innovation,"
One prime example of the innovative spirit comes from the local landfill.
Biogas
Rolland operates the only paper mill in North America powered primarily with biogas. This transformation in the early 2000s from coal-fired energy to 93 percent biogas began as a suggestion from an employee.
In 2002, the Director of Purchases watched a TV documentary about energy and carbon emissions. The program inspired him to dig deeper into what his company could do about it. After researching the idea of using biogas produced from decomposing landfill waste, he took his concerns to management.
Long story short, within two years, the company had forged community partnerships, built the infrastructure, and began powering their mill operations with renewable biogas from a nearby landfill in Sainte Sophie.
An eight-mile-long pipeline feeds purified methane gas captured at the landfill managed by Waste Management The pipeline and gas delivery is handled by Gas Metro. Win-win-win.
The arrangement reduces Rolland's CO2 footprint by 70,000 tons or the equivalent of taking 23,400 compact cars off the road for one year.
As the reincarnation of paper progressed, it was time for yet another major milestone for the company
Life Cycle Assessment
In 2014, Cascades sold the Rolland subsidiary to HIG Capital.
"One of the main reasons (HIG) purchased the company," says Bartolini, is "because of the philosophy."
That same year, Rolland Enterprises conducted its first company-wide Life Cycle Assessment.
LCAs aren't uncommon in the industry, Bartolini explains. "Most (paper companies) have conducted a lifecycle assessment in America and in Canada," she says. "The only difference is they do not publish (their LCA) and we do."
"Our LCA is the reflection of our integrity," Rolland Enterprises President Philip C. Rundle recently told Graphic Arts Magazine. "Not only does it confirm the environmental stewardship of our products, it also confirms our willingness to openly share our findings."
To date, Rolland has commissioned two Life Cycle Assessments. One in 2014 and another in 2016. Both conform to ISO 14040-14044 standards for LCA studies with comparative assertions intended to be disclosed to the public. Results and conclusions were therefore subject to a formal peer review process.
Transparency: the currency of sustainability
Transparency is key, an enduring lesson of history that often requires relearning as new circumstances arise. The Life Cycle Assessment (LCA) is an important mechanism for triple bottom line transparency. But is only a mechanism, not the end result.
We all know that you can't manage what you don't measure. Once you've measured, however, it's time to manage. For Rolland, the LCA is not a set piece, but a living, breathing plan of action.The iterative process identified a "gap" in water consumption. Acting on that
The 2014 LCA identified a "gap" in water consumption, allowing the company to iterate their water recycling methods. In 2016, the assessment confirmed a 30 percent reduction in water use.
Progress.
But nobody goes it alone.
It takes a village
Sustainability can be a slippery term. Greenwashing is still a "big problem" Bartolini says. Certainly, there will always be leaders and followers, but as companies and consumers become more hip to the difference between green and greenwash, maintaining a position of sustainability as no more than a marketing ploy becomes increasingly untenable.
The lesson from Rolland is that "sustainability" is an iterative, holistic process. There is no one single element that makes any industrial process sustainable, nor is the journey ever really done.
In the end, it takes a village. Each step in the process, from energy and sourcing recycled fiber to working with trucking companies or ensuring virgin fiber comes from FSC chain-of-custody certified forests, embeds further into the mainstream the ethos of responsible business.
In the process, Rolland attracts many like-minded organizations as customers. Rolland is not in the business of only providing quality recycled paper. It is in the business of offering a variety of products produced and distributed in the most socially and environmentally beneficial means possible. And then iterate on that process, doing better with each step.
As Bartolini says, "Our objective is to make the best recycled paper, maintain the smallest environmental footprint, and help our customers maintain sustainable supply chains."
After all, paper doesn't just grow on trees. It takes a village.
Tom is the founder, editor, and publisher of GlobalWarmingisReal.com and the TDS Environmental Media Network. He has been a contributor for Triple Pundit since 2007. Tom has also written for Slate, Earth911, the Pepsico Foundation, Cleantechnia, Planetsave, and many other sustainability-focused publications. He is a member of the Society of Environmental Journalists.
Image credit: Flickr/ David Pursehouse