Owens Corning's Social Handprint: Safety and Company Culture
Owens Corning's Social Handprint: Safety and Company Culture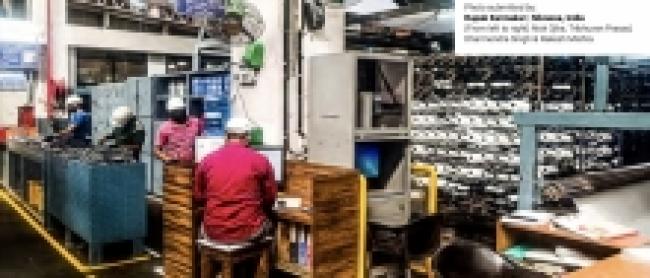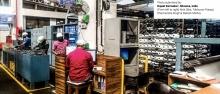 Tuesday, June 22, 2021 - 11:05am
Living Safely
2020 Goal:
Create a workplace free of injury or illness.
Safety has been a primary focus of our culture for two decades, always driven by the aspiration of zero injuries. Many of our plants have had long periods without injuries occurring, so we know that our aspiration is possible. In addition, we have been successful in integrating safety into our acquisitions, rapidly improving their safety performance to be consistent with our legacy operations.
Through our commitment and efforts, we have:
Become one of the world's safest companies. Our recordable injury rate is 90% lower than it was in 2002, when we declared safety to be our top focus. It still is.
Increased our focus on eliminating precursors to serious injuries and fatalities, even if no injury has yet occurred.
Integrated principles of TPM into our safety initiatives, empowering employees to proactively address the issues that could cause injury or losses.
Incorporated predictive analytics into our safety efforts, identifying key factors and predict the risk of incidents based on historical data.
Revised our crisis management plan to address emerging issues, business interruptions, and emergencies that threaten human life, safety, or property.
Geoff Walter
Director, Enterprise Safety
As we think about safety at Owens Corning, we keep one idea in mind: Behind every injury is a person whose life has been disrupted, sometimes severely. That's why we're dedicated to creating an environment where the only acceptable number of injuries is zero. Since 2002, we have reduced the number of injuries at our sites by 90%.
As we have acquired companies over the last decade, our resources and our dedication have significantly reduced the number of injuries at those locations as well. We have modified our approach to create two main paths to achieving zero injuries. We have established a targeted approach to eliminate low-frequency serious injuries and fatalities (SIF), as well as a separate approach for injuries that are less severe, but more common.
In addition, Total Productive Maintenance (TPM) has proven to be a powerful tool to develop site specific actions for site specific issues. Because TPM offers a systemic and disciplined process for identifying and implementing corrective actions to improve performance, sites that are mature in TPM are leaders in EHS performance.
Our commitment to living safely has never wavered. As we have continued to make safety an essential part of our culture, our belief that all injuries are preventable has never been stronger.
This strong safety culture provided a very effective foundation for developing, communicating and assuring compliance with the constant drum beat of new, science- based COVID-19 employee protection protocols that we rolled out to our facilities around the world throughout the pandemic.