Owens Corning's Social Handprint: Enhancing the Employee Experience
Owens Corning's Social Handprint: Enhancing the Employee Experience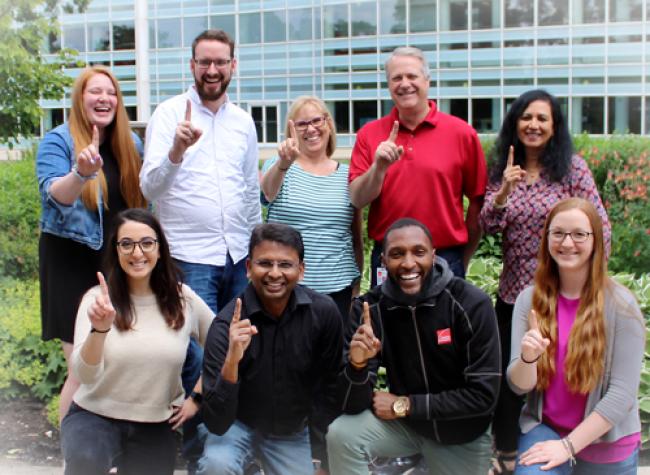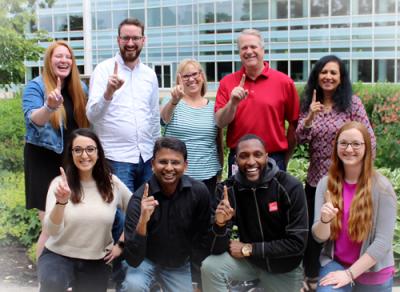 Tuesday, June 29, 2021 - 1:15pm
Employee Experience 2020 Targets:
Average per employee of 20 hours of development training for our primary workforce and 10 hours of training for our nonprimary (salaried) workforce.
Our simple 2020 goal related to employee experience used a single metric to represent our commitment to employees' growth and development. Since setting that goal, we have worked to create an employee experience that encompasses many other dimensions.
We have:
Expanded employee benefits through a lens of inclusion and diversity, including benefits for expenses related to adoption and fertility treatments.
Achieved a high internal fill rate for director and leadership roles.
Created programs for early career employees that provide rich professional experiences to accelerate growth.
Piloted a phased retirement program that supports an effective transfer of knowledge as experienced employees leave our workforce and enter their post-OC years.
Established company-sponsored, employee-led Affinity Groups, which help our employees embrace our differences, drive awareness, strengthen employee engagement, and build connections.
Fostered an environment that empowers women in our industry, including an emphasis on increasing women in Owens Corning leadership.
Introduced Courageous Conversations, an offshoot of our Day of Understanding, designed to open dialogues about issues surrounding inclusion and diversity.
Paula Russell
Chief Human Resources Officer
Throughout the past decade, Owens Corning has enhanced our work environment and culture to stay at the forefront of rising workforce expectations. Employees are now looking for a challenging and purpose-filled work experience that aligns with both their personal and professional values and allows them to bring their full selves to work every day.
Owens Corning has built best-in-class programs to develop employees, boost employee well-being and a sense of belonging, and offer career opportunities for high impact jobs that fulfill essential needs for our customers. We want employees to say, "Owens Corning cares about me and the world."
Our investment in our talent, from early-career programs to developing high-performing, diverse teams has led to excellent retention and high employee engagement. As a company, we say that we are "global in scope, human in scale," where leaders at all levels are accessible and experiences to work with amazing teams to make a difference for our company and customers are common.
It doesn't stop here. As we look ahead, we will take learnings in our response to the pandemic related to agility, flexibility, and technology and make the experience of our company even better.