Owens Corning: Sustainable Innovation to Expand Our Product Handprint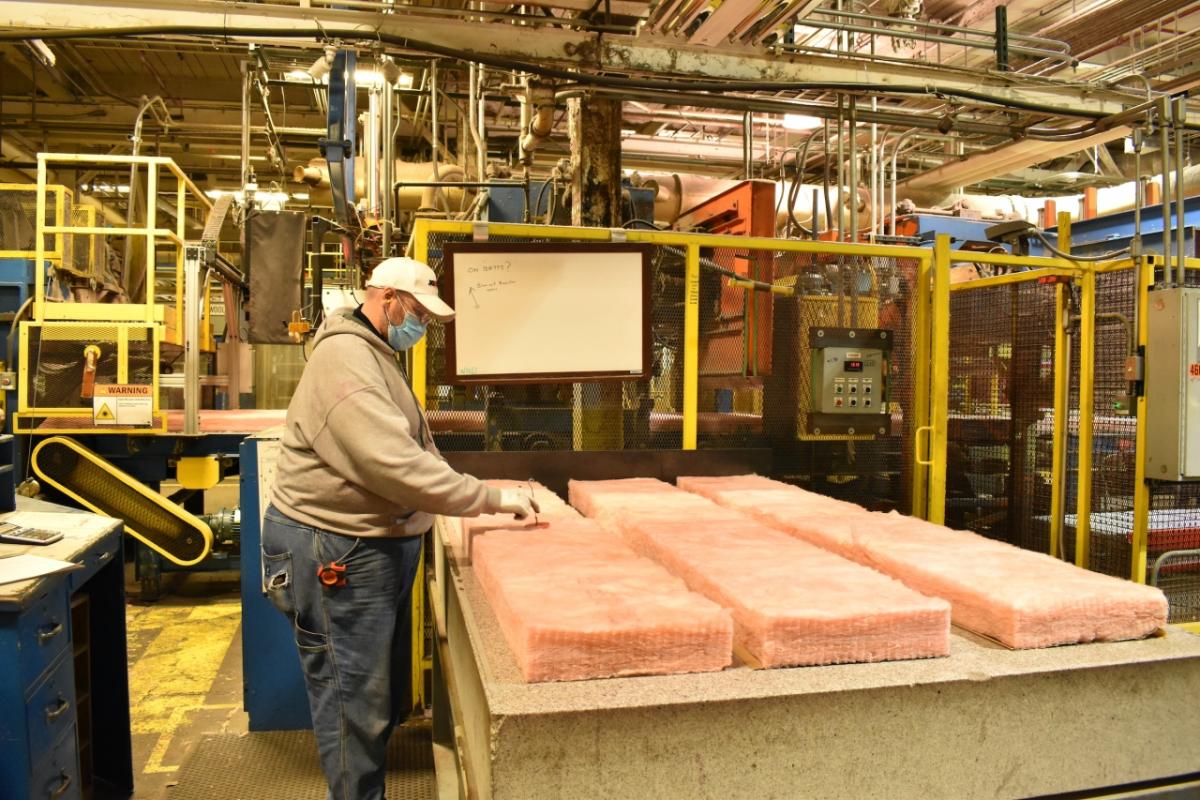 Originally published in Owens Corning's 2020 Sustainability Report
Product Innovation & Stewardship
2020 Goals:
Create a pipeline of sustainable products.
Increase value through sustainability in the innovation process.
2020 Targets:
85% of our new products and 85% of our new applications will have net sustainability gains.
Increase the number of Owens Corning-supported net-zero energy-ready buildings year-over-year vs. 2015 baseline of 35.
Over the last ten years, we've done a great deal to develop innovative products that make the world a better place.
Here are some of the highlights:
Launched our Duration FLEX® shingle platform, providing a more resilient roof system for the homeowner. Duration Flex is the only modified asphalt shingle with SureNail® technology, with nearly 1.5x the nail pull-strength and 10% better tear strength than standard shingles.
Developed advanced glasses and composite materials such as UltrabladeX™, a new generation of high performance fabrics that enable original equipment manufacturers to design and make longer and lighter wind turbine blades, decreasing the cost of wind energy.
Developed a new foam insulation product, FOAMULAR® NGX™, delivering a 90% reduction in blowing agent GWP compared to legacy FOAMULAR® insulation and optimized to demonstrate a greater than 80% reduction in embodied carbon.
Introduced the first formaldehyde-free mineral wool insulation in North America in 2017.
Developed a robust internal product stewardship process that ensures every new product or application is reviewed.
We have conducted full LCAs on 81% of our products, including shingles, fiberglass, mineral wool, FOAMGLAS® cellular glass, and extruded polystyrene (XPS) foam insulation, as well as composite glass product offerings such as reinforcements, nonwoven mats, and technical fabrics. In addition, we have aspect-specific LCAs for 5% of our other products.
Increased the number of products certified "Made with 100% Wind-Powered Electricity and Reduced Embodied Carbon" to 13.
Launched the world's first certified asthma & allergy friendly® insulation, Pure Safety® High Performance Insulation, which has up to 65% less dust and is mold and mildew resistant. It's designed to contribute to a safe and healthy indoor environment while delivering added fire resistance, noise reduction and the highest thermal performance in its class.
Established take-back models for stone wool insulation, reducing waste during construction, fabrication, and installation, an important step in the transformation to a circular economy.
Paul Lewandowski
Director of Regulatory Law and Product Compliance
In 2020, Owens Corning reached a remarkable achievement. For fifteen years we have had a formal process to ensure all the products we design, manufacture, or sell perform as promised and are safe and environmentally sound to make, use, and dispose of. This commitment to product stewardship was one of the first of its kind. Since 2006, our Corporate Code of Conduct has required that all our new and significantly modified products are reviewed prior to commercialization by an interdisciplinary cross-enterprise team of Owens Corning experts in product development, manufacturing, safety, environmental protection, health and sustainability. The participants on this Product Stewardship Review Board serve voluntarily with a commitment to our core purpose. Their expertise in product design, engineering, manufacturing, regulatory compliance, safety, and environmental protection provides a resource to help us meet product stewardship requirements.
We're proud of our history of product stewardship, but that doesn't mean we are satisfied. In 2020, the product stewardship team made a significant leap forward by introducing a new tool for product developers: the Owens Corning EcoDesign Strategy Wheel. Based on the wellknown Okala EcoDesign Strategy Wheel, this brainstorming tool integrates stage-specific Design for Environment (DfE) and product sustainability strategies into the innovation process. The tool is designed to raise awareness of product sustainability attributes and enable the development of more sustainable products. By providing researchers with a line of sight to sustainability components of product design, it enables us to align our product development process with our 2030 sustainability goals. 
Joan Drew
Vice President, Composites, Europe, and Intellectual Property
Our commitment to sustainability has led Owens Corning to lean into new ideas, approaches, and considerations, all of which are driven by our dedication to reducing our footprint and increasing our handprint. We are deepening our understanding of the input materials we use and how our products can be used and reused. We are innovating to deliver enhanced performance with longer-lasting products. And we are exploring new ways to use increased recycled content and reduce the energy intensity of our operations.
These focus areas have led us to accelerate our partnerships with our suppliers, customers, and other stakeholders to innovate products and processes that are designed to meet the needs of the future. We are also learning from each other across our global innovation network as we share new approaches and needs. The broad perspectives that we are gaining have led us to invent and use technologies that we would not have considered a decade ago, and I am convinced that our focus on sustainability will help us grow with our customers into the future.