Owens Corning: Supply Chain Sustainability
Owens Corning: Supply Chain Sustainability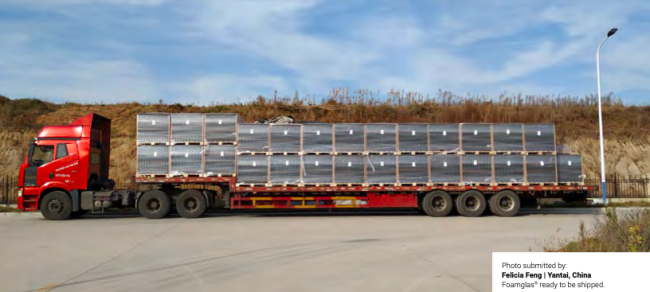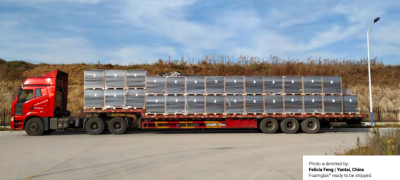 Tuesday, May 11, 2021 - 11:30am
Supply Chain Sustainability
2020 Goals:
Set clear expectations for suppliers' sustainability progress.
Use leading-edge sourcing practices.
Measure and disclose supply chain performance.
Expand our training on sustainability to meet the needs of our global sourcing organization.
Convert 12% of North American transportation miles to natural gas or use alternative fuel savings methods.
Our suppliers are key partners in our sustainability journey.
Among the highlights since 2010:
Established the Owens Corning Sourcing Way, which standardizes sourcing strategies and provides information on key sustainability categories.
Repurposed lumber wrap product as a reusable packaging for shipping FOAMULAR®, eliminating the need for drivers to tarp our products prior to transport.
Began implementing a new, detailed risk mitigation tool, assessing supplier risk in a range of areas.
Chris Johnson
Director, Sourcing
Owens Corning is continuously working to improve the footprint of the products we produce throughout their life cycles, increasing their value and developing a useful second life for them. One way we're doing that is by strengthening the relationships within our supply chain to have an increasing impact on our products and operations. We seek to fully engage with our suppliers in order to exchange the most effective sustainability practices, learning from them and providing our own insights as well.
Through tools such as the Supplier Code of Conduct, first published in 2010, our segmentation tool, and supplier surveys, we have increased and focused our engagement with suppliers. In doing so, we are increasing energy efficiency, accelerating renewable energy adoption, and transforming traditional material systems to stronger, more durable, and lighter solutions.
Over the years, we have also advanced our processes surrounding competitive analytics, making it a formal component of our playbook and standardizing the ways in which we create, communicate, and execute commodity strategies. All our commodity leaders globally have attended training to ensure a consistent process companywide.
Even with all that we have accomplished in supply chain sustainability, we understand that there is more to achieve. As we look ahead to our 2030 objectives, we expect to increase collaboration throughout our entire supply chain, grow our capabilities in how we manage and mitigate risk, and reinforce our commitment to human rights and other key principles of sustainability.