For Over 23 Years, Aflac Has Spread Awareness and Hope for Children Diagnosed with Cancer
Company has raised more than $125 million for the cause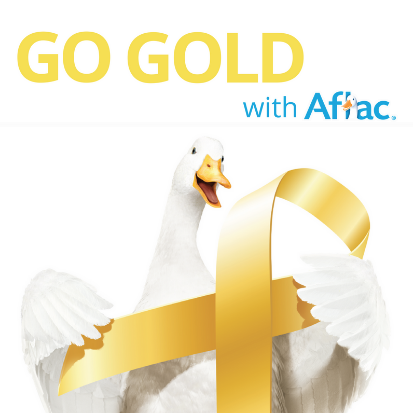 September is Childhood Cancer Awareness Month. For more than 23 years, Aflac has led the charge to bring more attention and funding to childhood cancer and how it impacts the lives of thousands of children in our communities each year. Along the way, we have raised more than $125 million for the cause and have had the privilege to meet countless brave children and their families. Join us this month in spreading awareness and hope for children diagnosed with cancer. 
About Aflac
Aflac is a Fortune 500 company, providing financial protection to more than 50 million people worldwide. When a policyholder or insured gets sick or hurt, Aflac pays cash benefits fairly, promptly and directly to the insured. For more than six decades, Aflac voluntary insurance policies have given policyholders the opportunity to focus on recovery, not financial stress.
To learn more about Aflac, visit the company's website.