Our 2022 Day of Understanding Recap
Securing an inclusive workplace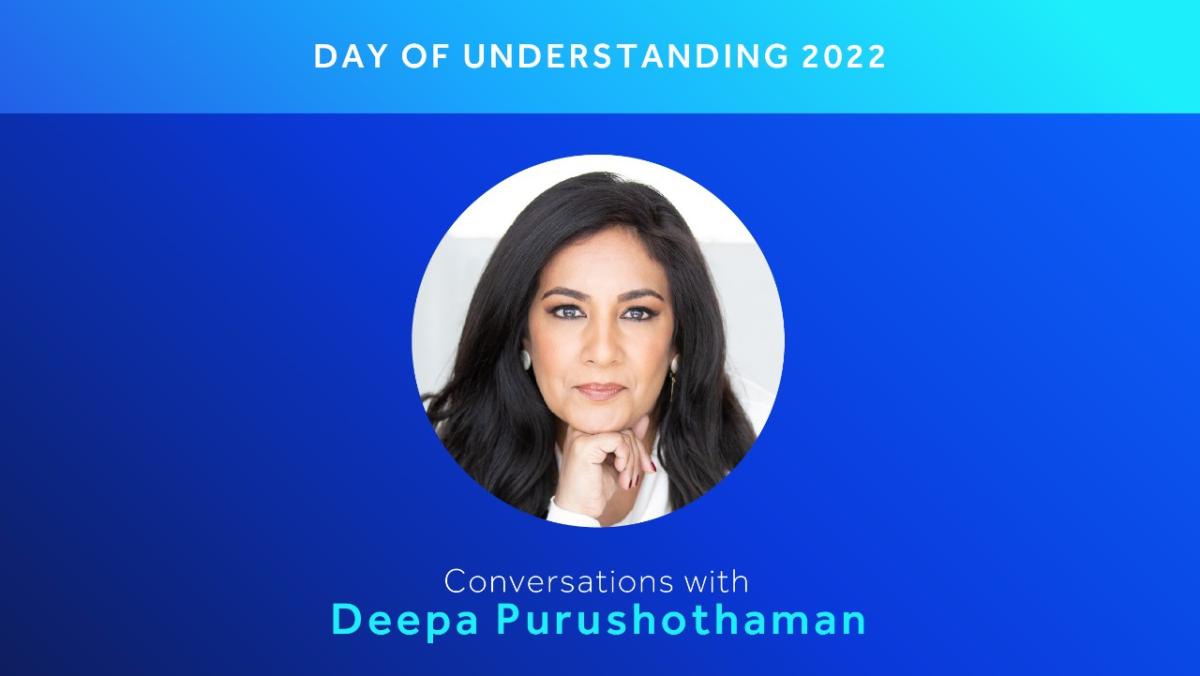 Originally published on NRG Energy Insights
How can we ensure everyone at NRG feels safe to bring their whole selves to work?
We explored this question at our second annual Day of Understanding, a day dedicated to fostering open conversation and discourse around Diversity, Equity & Inclusion (DE&I).
With the hope of inspiring new conversations and looking more closely at where we stand in our DE&I journey, we were excited to spend the day with Deepa Purushothaman, former senior partner at Deloitte and author of The First, The Few, The Only. Deepa's book explores the collective setbacks faced by Women of Color in traditional corporate environments and the need to reshape and level-set for a more diverse and inclusive corporate culture.
Sitting down for a fireside chat with Robert Gaudette, EVP of NRG Business, Deepa discussed psychological safety and how lacking this sense of security greatly impacts employees' experience and engagement in the workplace. Sharing real-life anecdotes and extensive research, Deepa provided tremendous insight into the many ways that Black, Indigenous, and People of Color (BIPOCs) are both othered and pressured to conform to their work environment.
With NRG employees in attendance, both in person and virtually, the conversation delved into topics such as:
The complex barriers that prevent employees from feeling psychologically safe in a corporate environment
How to combat preconceived ideas of what safety means
What inroads are needed to foster a safe place where people can truly embrace and share their authentic selves
How to be an effective ally or "co-conspirator"
As Deepa explained, "The biggest thing we can do is to realize that people lead differently and that you get the best out of people when they are truly able to bring the best parts of themselves to work."