Ørsted's Carbon Reduction Targets Are in Line With What Science Says Is Needed to Stop Global Warming at 1.5°C
Ørsted's Carbon Reduction Targets Are in Line With What Science Says Is Needed to Stop Global Warming at 1.5°C
The renewables leader is among the first energy companies globally with 1.5°C-aligned targets approved by the Science Based Targets initiative (SBTi).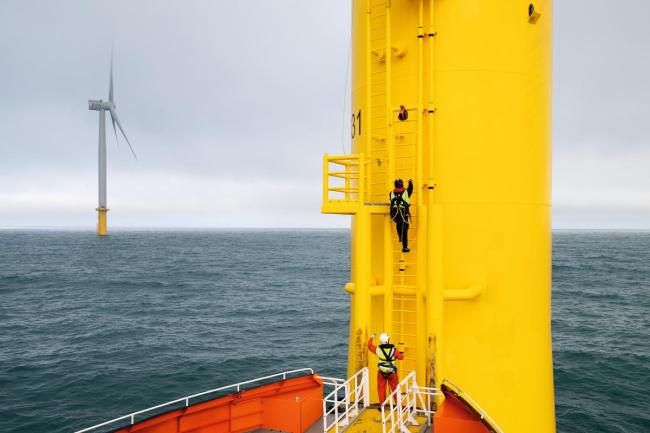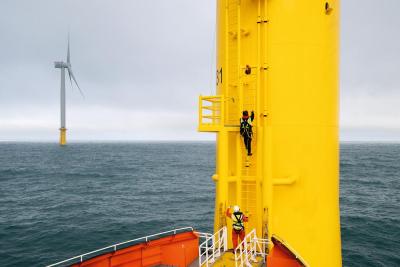 Thursday, November 5, 2020 - 3:00pm
COPENHAGEN, Denmark, November 5, 2020 /3BL Media/ -- Ørsted is decarbonising its energy generation much faster than science requires from the energy sector. The renewable energy company has reduced carbon emissions by 86% since 2006 and is on track to be carbon neutral in energy generation and operations by 2025. 
The SBTi recently announced that more than 1,000 companies have united behind the science on climate change to set targets to reduce carbon emissions. Ørsted is one of only two electric utilities to have their target officially approved as aligned with a carbon reduction pathway needed to keep global warming below 1.5°C, as compared with pre-industrial levels.
"Companies will have to cut carbon emissions at unprecedented pace and scale to help the world halve emissions by the end of this decade," says Rasmus Skov, Head of Sustainability at Ørsted. 
He adds: "Ørsted was among the first energy companies to set a science-based target for carbon reduction, which has helped inspire and measure our transformation from a fossil-fuel based energy company to a global renewable energy company. The SBTi's approval of our updated targets as being aligned with the 1.5°C pathway is a powerful recognition of our sustainability approach and solutions to tackle climate change."
The production and use of energy today accounts for around 73% of global carbon emissions. According to scientists, it is critical to stop global warming at 1.5°C above pre-industrial levels by 2050 to avoid catastrophic and irreversible climate effects. 
Ørsted's science-based targets
Ørsted has the following science-based targets for reducing emissions from power and heat generation and the value chain, approved by the SBTi as aligned with the 1.5°C pathway: 
reduce scope 1 and 2 GHG emissions 98% per kWh by 2025 from a 2006 base year

reduce absolute scope 3 GHG emissions 50% by 2032 from a 2018 base year. 
By stopping use of coal and installing 20GW of offshore and onshore wind by 2025, Ørsted will meet its scope 1 and 2 emissions reduction targets. The company will strive to remove the remaining emissions beyond 98% through innovation and, if necessary, carbon offsetting projects that are verified, measurable and additional, to become carbon neutral in 2025. To meet the scope 3 target, Ørsted is gradually reducing its natural gas sourcing portfolios and implementing a program to achieve a carbon neutral supply chain by 2040.
"Companies need to make carbon reductions a part of their business strategy. Doing so can help foster innovation, boost competitiveness and deliver sustainable solutions at scale," says Rasmus Skov. "Setting and pursuing science-based carbon reductions targets are a great way for companies to begin that journey towards a low-carbon future."
About Ørsted
The Ørsted vision is a world that runs entirely on green energy. The company develops, constructs and operates offshore and onshore wind farms, solar farms, energy storage facilities, and bioenergy plants, and provides energy products to its customers. Ørsted will be carbon neutral by 2025 and targets net-zero emissions across the entire carbon footprint by 2040. The company generated 86% of its energy from renewable sources in 2019 and had reduced carbon emissions by 86%, as compared with 2006. Ørsted ranks #1 in Corporate Knights' 2020 Global 100 index of most sustainable corporations in the world and is recognised on CDP's Climate change A List as a global leader on climate action.
Contact:
Devapriyo Das, Senior Communications Advisor, Ørsted
dedas@orsted.dk
+45 9955 4614