Open Blue Becomes First Cobia Farming Company in World to Achieve ASC Certification
SCS Global Services Congratulates Open Blue Sea Farms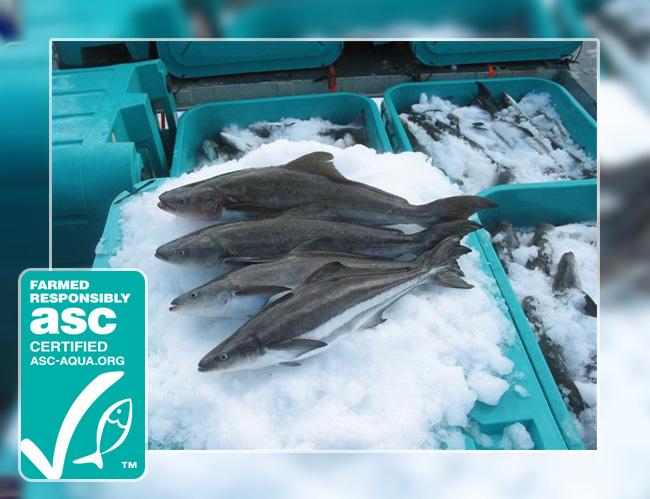 Open Blue Sea Farms achieves world's 1st ASC Certification for cobia farms
PANAMA CITY, Panama, January 4, 2018 /3BL Media/ – Open Blue is pleased to announce that following a successful audit in September 2017 by SCS Global Services, it has achieved Aquaculture Stewardship Council (ASC) certification. This is a major accomplishment for Open Blue as it becomes the first cobia farming company in the world to achieve recognition under this responsibly farmed standard.
As the world population grows, so does the demand for fish as a healthy source of protein, low in fat and nutritionally rich. With depleted wild stocks, more than half of the demand for fish consumed globally is now supplied by aquaculture, according to the UN Food and Agriculture Organization (FAO). In alignment with the ASC mission to transform aquaculture, Open Blue is committed to responsible farming practices to meet the highest standards of environmental and social responsibility.
Guy Pizzuti, Seafood Director of Publix Super Markets, Inc. says, "As we move forward with aquaculture as the future of seafood, promoting the sustainability of aquaculture is a critical component to gaining customer acceptance.  Publix applauds and congratulates Open Blue for achieving ASC certification and leading the way in sustainable aquaculture.  We look forward to continuing our work with Open Blue."
"Achieving these key certifications marks a major milestone for us and for our customers for 2018," said Chris Perry CEO of Open Blue.  "Our innovative approach is..."
Learn more about ASC Certification here.