NRG's Commitment to Community Supported Agriculture (CSA).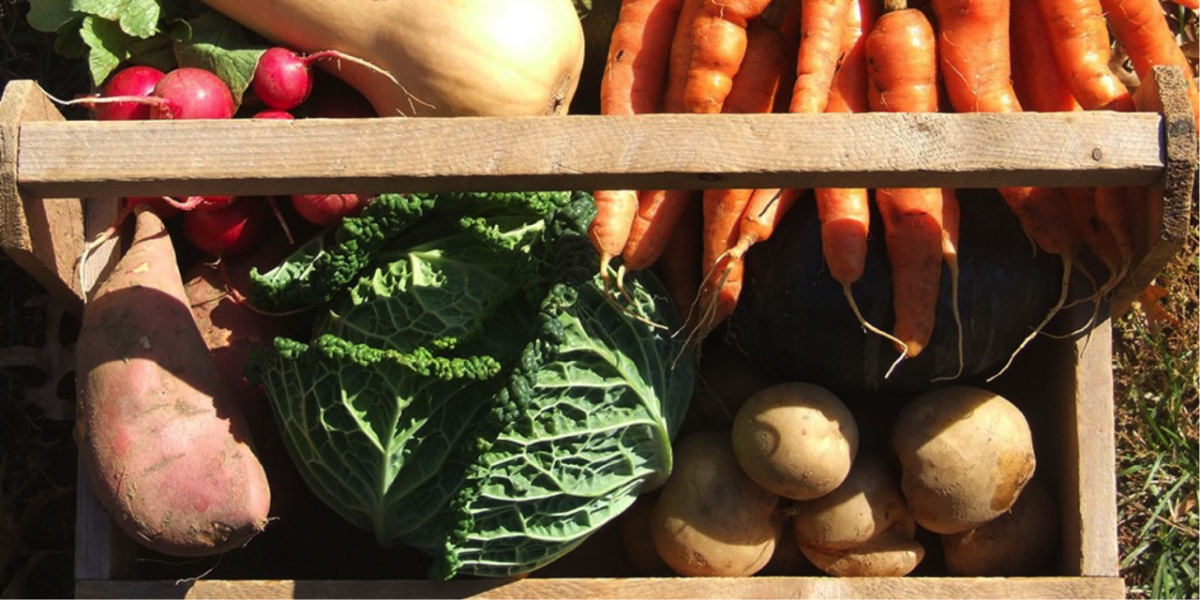 Originally posted on NRG Insights
by 
NRG Editorial Voices
At NRG, supporting a more sustainable future goes beyond our own emission reduction goals. There are many ways the concept is taking hold at our company and in the communities we serve—one example is through our Community Supported Agriculture (CSA) program.
Employees who take part in the CSA program agree to purchase a "share" of locally grown produce. In return, we provide each of them with an annual reimbursement for a portion of their costs. In the end, everyone benefits:  Farmers gain a loyal and local customer base they can count on from the start of their season. Our employees connect with those growing their food and handling crop management and production, which also represents a healthier choice for them and their families. And our local communities become more economically self-sustaining through an expanding network of farms and gardens. The CSA program is a manifestation of civic agriculture and community farming. It connects our employees with the food they eat, as well as positively impacting the environment.
This year, our own CSA program supported 45 farms, with $8,500 staying in the communities where 147 participating employees live and work. The most important measure, though, is 3,000-lbs. of locally-grown fruit and vegetables—all brought home through a simple, proven, refreshingly hands-on approach to sustainable agriculture.
The very concept of CSA addresses a real concern regarding the distance that food travels from farm to consumer. In the U.S., the average distance is estimated at 1,300 miles. Supporting locally owned farms reduces that distance—significantly. In fact, nearly 25% of CSAs are located within 50 miles of a large city with over one million residents. When cities of 250,000 people or more are factored in, the number rises to 57%.    
The specific farms supported by our CSA program reflect the local advantage, too, in communities that represent our nationwide footprint. Examples include Lightsey Farms in Mexia, TX, located near our Limestone Plant; Chickadee Creek Farm in Pennington, NJ, near our Princeton HQ; Farmthisway in Brant, NY, near our Buffalo office; Seed of Life Nurseries in Frederick, MD, near our Dickerson Generating Station; and Loam Agronomics in Richmond, TX, near our Houston HQ. 
As our CSA program expands, its benefits go beyond the growing and distribution of vegetables. The bigger idea is supporting local farmers who care about the community and showcase sustainable farming methods in their production. Healthy soil means healthy food—when no herbicides, pesticides, or artificial fertilizers are used, groundwater pollution and toxic residues on food are avoided. Ultimately for all residents, farmers are encouraged to grow the highest quality, most nutritious food while preserving environmental standards and soil health. 
With Thanksgiving just around the corner, it's a great time to recognize the impact of CSAs and for each of us to consider how we can make our own turkey-day menus more sustainable.