NRG | Sustainable Retail Operations: Green Mountain Energy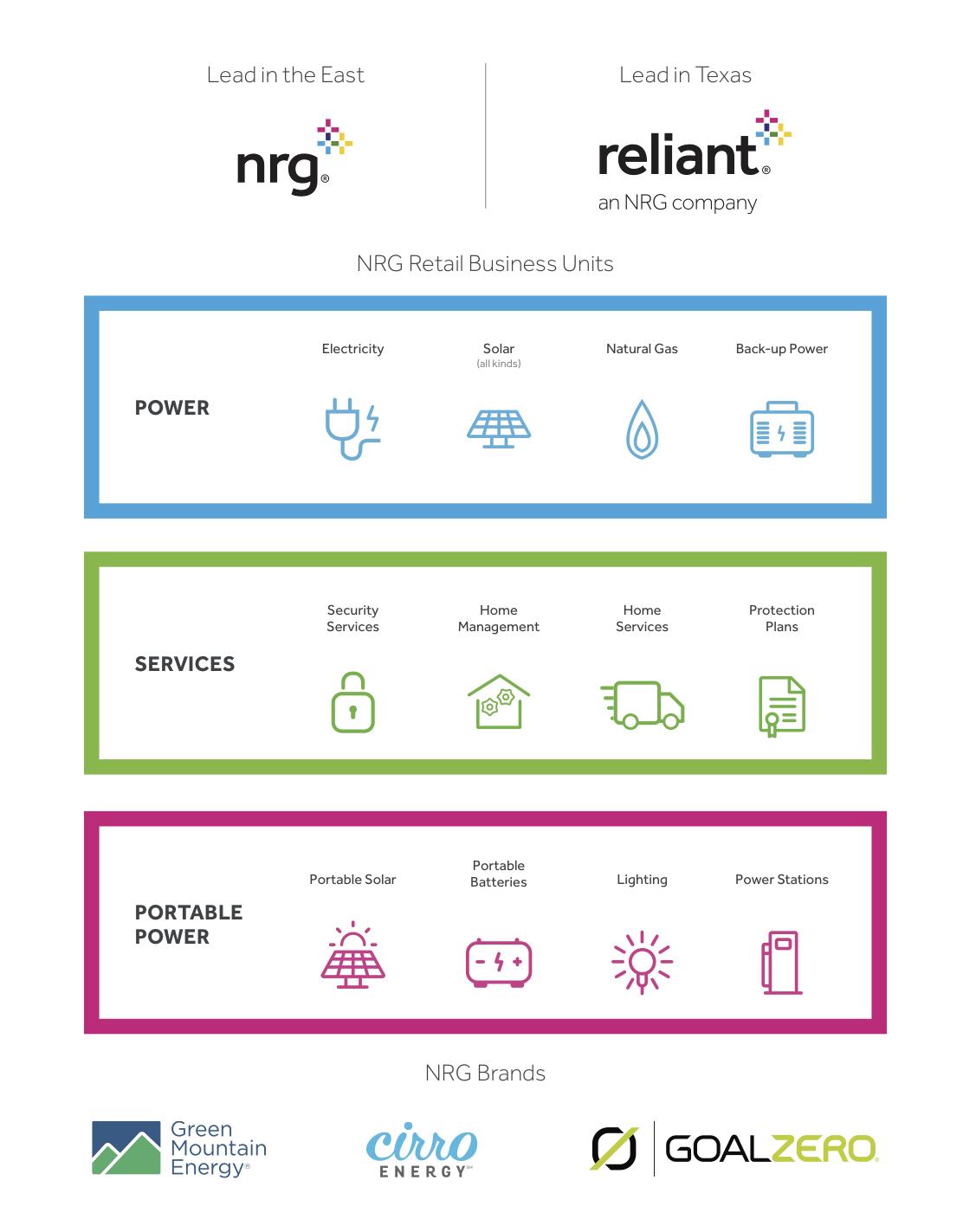 NRG Energy's 2016 Sustainability Report
Green Mountain Energy (GME) is one of the NRG retail companies with a growing multi-state presence. GME is the nation's longest serving company dedicated to providing 100 percent renewable energy and continues to be among the nation's most trusted names in renewable energy.
In 2016, GME partnered with the Texas Parks 
& Wildlife Department (TPWD) to provide the organization innovative and cost-effective solar and smart-meter solutions. Additionally, GME will provide energy solutions to all TPWD facilities in deregulated areas with 100 percent renewable energy, supporting the TPWD's mission to manage and conserve the state's natural and cultural resources for the use and enjoyment of present and future generations.
GME also signed an agreement with the 8,000- acre Mohonk Preserve in Gardiner, New York, to provide clean electricity to power the site's facilities. Mohonk's protected forests absorb 9,105 metric tons of CO2 each year, and this clean-power commitment further combats climate change by supporting the expansion of our nation's renewable energy footprint. By teaming up with GME, Mohonk is projected to avoid an estimated 307,700 pounds of CO2 per year. That's equivalent to:
Keeping 339,362 car-driven miles off the road
Planting 31,675 trees
Replacing 4,886 incandescent light bulbs with LEDs
Recognition for our service
In Texas, Reliant and GME were both named to the Texas Electric Retailer Trusted Brand List. Additionally, NRG Retail won the Customer Engagement Award at the SAP4U Excellence
in Utilities Awards. The award is given to a utility company that surpasses the digital needs of its customers and shows an immense commitment to rethinking the way utilities interact with consumers.
For the third straight year, NRG brands have been awarded the highest J.D. Power® customer satisfaction score among retail electric providers. In 2016, GME was No. 1 in Pennsylvania and Massachusetts and No. 2 in New York.
Download NRG Energy's Sustainability Report here.
Learn more about NRG Energy's sustainability initiatives here.
About NRG
NRG is the leading integrated power company in the U.S., built on the strength of the nation's largest and most diverse competitive electric generation portfolio and leading retail electricity platform. A Fortune 200 company, NRG creates value through best in class operations, reliable and efficient electric generation, and a retail platform serving residential and commercial businesses. Working with electricity customers, large and small, we continually innovate, embrace and implement sustainable solutions for producing and managing energy. We aim to be pioneers in developing smarter energy choices and delivering exceptional service as our retail electricity providers serve almost 3 million residential and commercial customers throughout the country.