New Sustainability Report Highlights Progress on Challenging Goals
New Sustainability Report Highlights Progress on Challenging Goals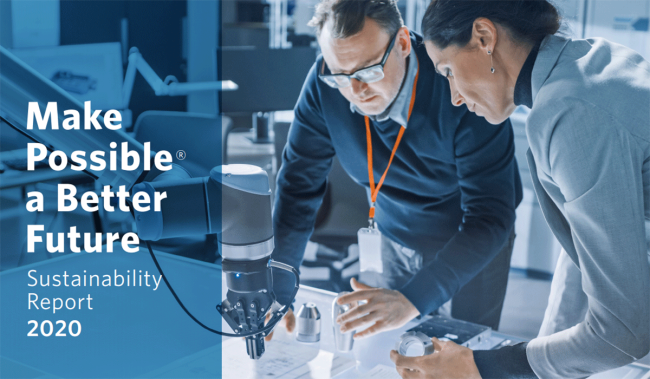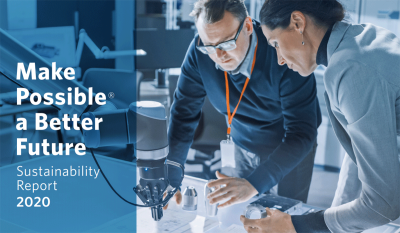 Wednesday, June 30, 2021 - 9:00am
by Chris Librie | Jun 30, 2021
Today Applied Materials published its latest Sustainability Report, covering our most recent environmental and social impact programs and results. We've been reporting on social responsibility and environmental matters since 2005.
Applied's long-term sustainability strategy takes a holistic approach that considers the direct impact we can have by optimizing how we run our business (1X), how we can multiply the impact by collaborating with our customers and suppliers (100X), and how our innovations can be used to advance sustainability on a global scale (10,000X).
To advance our 1X–100X–10,000X roadmap, we:
Lead with Purpose
Invest in People
Protect our Planet
Innovate for Progress
Our latest report marks several substantial steps forward for Applied in each of these areas. Here are some of the highlights:
Raised $4 million for the Fight Against Hunger campaign
Continued to increase female representation in our U.S. workforce, and drove diversity training to all senior leaders and a majority of employees worldwide
Kept our company's carbon emissions (Scope 1 and 2) nearly flat despite unprecedented growth in the semiconductor industry
Began analysis of our Scope 3 emissions, in line to set targets through the Science Based Targets initiative (SBTi) in 2022
Expanded the scope of our Design for Sustainability product team to design, model, test and quantify innovations that reduce the environmental impact of our semiconductor manufacturing systems
Established the SuCCESS2030 office for our supply chain initiatives to oversee metrics, conduct compliance audits and training, and coordinate with key suppliers on environmental and social goals
All these initiatives reinforce Applied's vision to Make Possible a Better Future.
As in our previous report, we delivered an Annex with data tables and complete GRI and SASB indexes. These enable outside agencies to quantitatively evaluate Applied's many achievements in environmental, social and governance (ESG) initiatives.
For the first time ever, many of Applied's environmental and social data have been assured by an outside consultant, ERM/CVS. This includes our Scope 1 and 2 emissions.
Our Sustainability Report illustrates the fact that ESG requires great teamwork from across the company. The ESG team consists of leaders from our business units, Environmental, Health and Safety (EHS), community affairs, HR, IR, legal, quality and supply chain.
We're encouraged by the company's continued alignment and dedication to Make Possible a Better Future, and we invite you to read more about our journey here.