New Pre-K Alliance Enhances Early Learning
Preschool teachers enhance their classrooms and educational opportunities through successful alliance between PNC and Donor's Choose.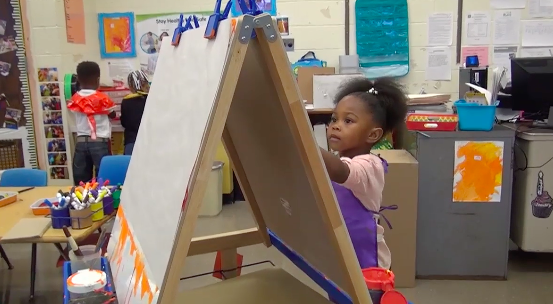 Originally posted on PNC Point of View Real People. Real Perspective. Real Insi…
For years, Christine Hines-McGee, a Pittsburgh Public Schools pre-K teacher, reached into her own pocket to purchase needed classroom supplies. The materials help enhance the learning experiences of her preschool students and provide development opportunities they might not have had otherwise.
This past spring, the PNC Foundation joined with DonorsChoose.org to assist teachers like Ms. Christine in their quest to inspire a lifelong love of learning among young children. In support of PNC Grow Up Great®, its early childhood education initiative, PNC announced a $5 million grant to the online charity to raise awareness of the website and help fund preschool projects within its service area. The new initiative helps pre-K teachers obtain additional classroom resources, such as books, art and school supplies, as well as fund field trips to child-friendly museums and other institutions.
The results have been amazing. Despite a large increase in project requests since PNC's April 4 announcement, 82 percent of them received full funding versus 75 percent during the same period last year. With support from PNC, more than 5,300 DonorsChoose.org projects have been funded in the 22 states and Washington, D.C. where PNC has a significant presence, a 219 percent increase over the same time frame in 2016. That dramatic change is impacting nearly 125,000 pre-K students.
Now, individuals who donate to local pre-K teacher requests in these states and D.C. will have their donations matched by PNC, subject to some restrictions and a maximum dollar amount. Find a DonorsChoose.org pre-K project near you and help reward eager learners like those in Ms.Christine's classroom. The effort is sure to bring a smile to them and the teachers who have invested in their success.
Donations in Action, watch the video, Christine Hines-McGee, a Pittsburgh Public Schools pre-K teacher, and her preschool class paint with art supplies acquired in part through a PNC Foundation grant that matched donations to DonorsChoose.org 
Learn more about PNC Grow Up Great® »
Learn more about donating to DonorsChoose.org  »