New Holland Agriculture's Social Actions Distribute Over 200,000 Reais in Food to Philanthropic Institutions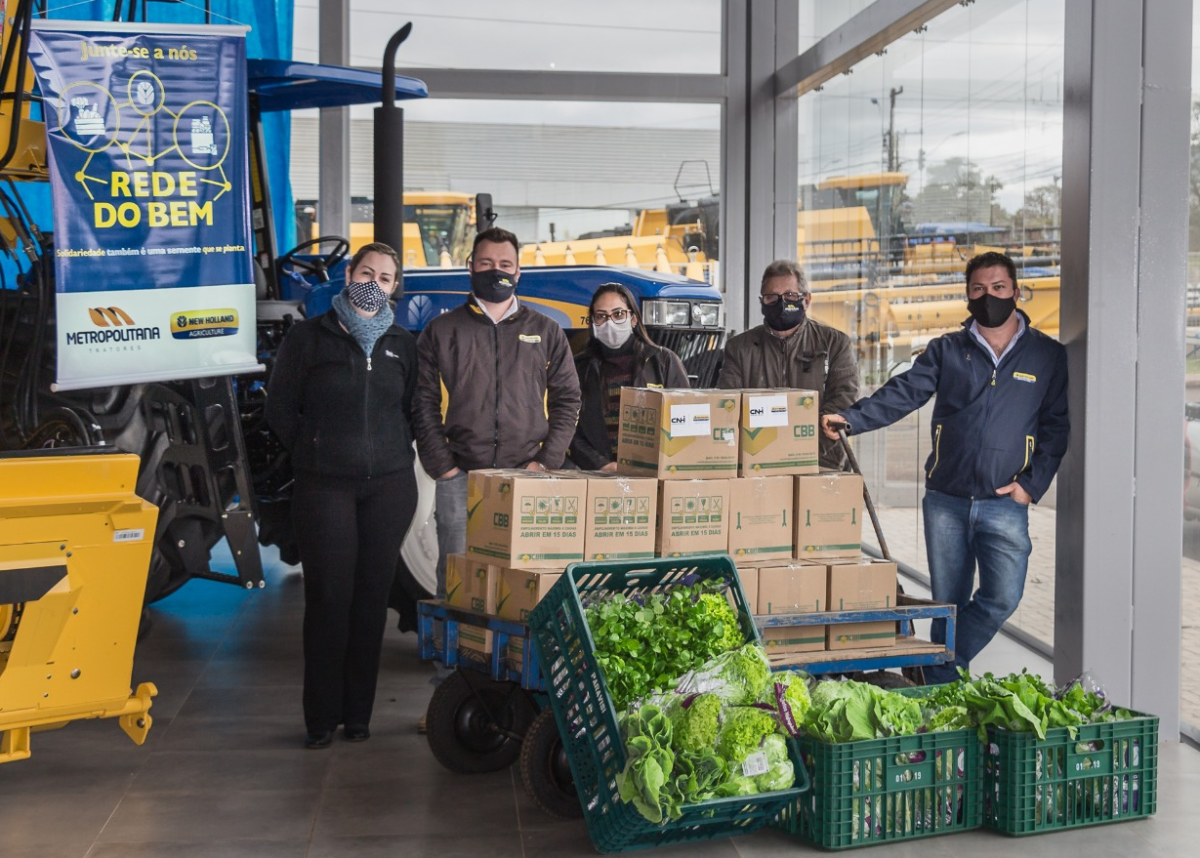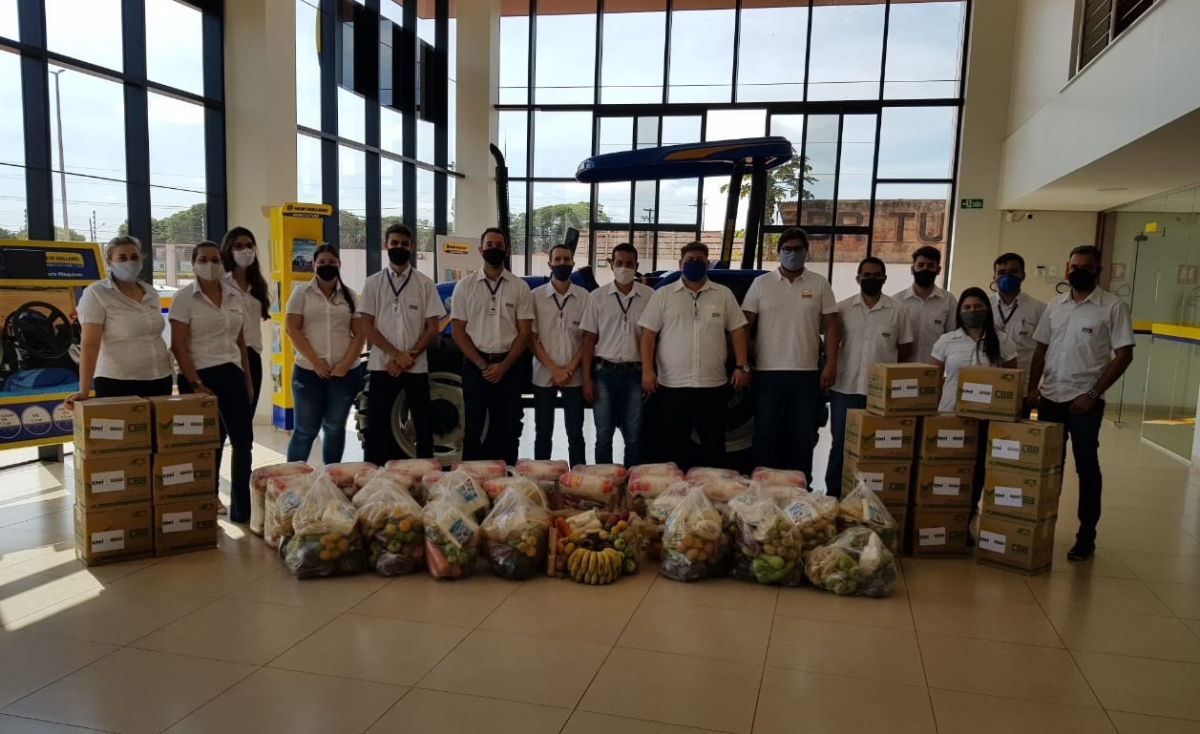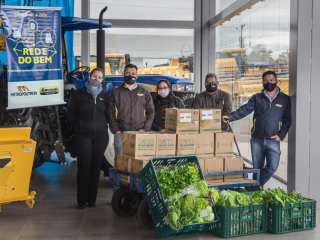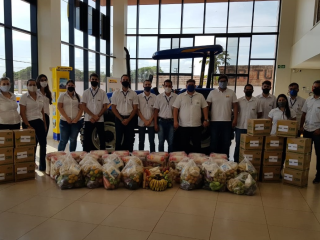 New Holland Agriculture, a global agricultural brand of CNH Industrial N.V., is committed to not only providing the world's farmers with innovative solutions to improve in-field productivity, but also to helping in the global fight against hunger and food waste. Nowhere more so than in Brazil, where the brand is distributing basic food parcels as well as supporting a series of philanthropic institutions that help people experiencing food insecurity.
Over the past two years, New Holland has distributed more than 200,000 reais worth of food. The brand also worked closely with its Brazilian dealer network of some 200 dealers to expand the distribution of food parcels, which were especially welcomed during the COVID-19 pandemic. Between June and October 2020, the brand and its dealers distributed some 4,590 food parcels, averaging 918 per month.
One of the most striking initiatives was launched in 2019. The campaign to fight hunger aims to finance donated meals using a proportion of the sale price of all agricultural machines sold. These donations benefited a range of projects, including Mix de Legumes – an initiative run by the CeasaMinas Institute – which purchases vegetables from local producers and manufactures, through an industrial dehydration process, a nutritious vegetable mix enriched with soy and pasta. The resulting versatile product can be used in soups, stews and many other dishes. The revenues generated from the sales of this product enable Ceasa to maintain Prodal – a project which donates products without commercial value – but still perfectly nutritious – to 181 institutions in 25 municipalities near Contagem, in Minas Gerais state in the East of Brazil, benefiting up to 27,463 people per week.
Other institutions which have benefited from New Holland's initiative include: the Brotherhood of Santa Casa de Misericórdia de Sorocaba, São Paulo state, which received 9,000 meals, the Sugarcane Workers Hospital, in Piracicaba, São Paulo state, which received 10,600 meals, and Santa Casa de Misericórdia de Piracicaba, which also benefitted from 10,600 meals.
"Despite the strength of agriculture in our country, there are still many people who go to sleep at night without knowing where their next meal will come from," said Gustavo Taniguchi, Commercial Marketing Director, New Holland Agriculture, South America. "Food is the foundation of everything. Without food, you can't study, work or be healthy. If everyone does their bit, we can change this situation."
Dealer network made the difference
This spirit of solidarity and of wanting to make a difference inspired New Holland's extensive Brazilian dealer network. Since the beginning of the pandemic, the brand has identified two possible areas where assistance was required: people suffering from food insecurity and the difficulty small farmers had in marketing their products, either because school meals were no longer being served, as the schools were closed, or because of the restrictions placed on local food vendors.
"When we identified these two 'loose ends' in the food chain, we decided to expand our efforts and donate a number of food parcels to each of our dealerships throughout the country, which were, in turn, distributed to the most needy communities. In addition, each dealership committed to purchasing specific fruit and vegetables from family farmers in their region, providing them with an outlet for their produce. That is how Rede do Bem (literally 'Network of Goodness') came about," explained Taniguchi.
The New Holland dealers embraced the initiative, and decided to double the number of food parcels donated monthly by each depot, which they further enhanced with the addition of the aforementioned fruit and vegetables packages. Thanks to the partnership with the Brazilian Association of New Holland Distributors, dealers also donated hygiene items, further expanding the family aid package.
In addition, New Holland dealerships served as a 'hub', enabling local people to drop off food donations for those in need, in locations where they were unable to access other collection points. The geographic reach of the New Holland network helped small farmers, who were able to use the dealers' social media to advertise their products in their local areas, expanding the options for marketing their products.