Navigating EHS Challenges in an Industry Undergoing Rapid Change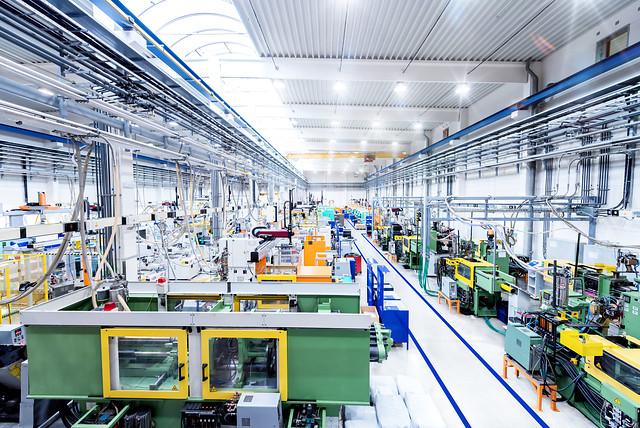 Antea Group's Manufacturing Industry segment
Navigating EHS Challenges in an Industry Undergoing Rapid Change
At Antea Group, we work with manufactured industrial goods companies and original equipment suppliers to strategically address EHS compliance and sustainability issues, partnering with you to comply with regulatory demands, manage operational risk, and protect worker safety.
With over 25 years of experience, we understand industrial facility operations and processes, and know improved EHS performance translates into positive bottom line results. With expertise across different practice areas, including environmental liability management, transaction support, operational performance and assurance, health and safety, and sustainability, we have both the technical and business acumen you need.
GLOBAL REACH, LOCAL PARTNER
Whether you are looking for support at the facility level or globally, we are here to be your trusted partner. Thanks to our work with the Inogen Environmental Alliance, we have the global reach to serve your organization anywhere you have operations, with access to more than 3,500 employees in over 75 offices on 6 continents.
Our experts are proactive in their approach to not only bring you into compliance but also to identify ways to further reduce your risk and long-term costs. We know many EHS teams struggle with resource constraints, and our commitment is to helping you succeed, doing more with less.
FACING THE FUTURE
The manufacturing industry is in a time of transformative change being brought about by technology, and our consultants are prepared to address your specific needs both today and tomorrow. We can handle traditional EHS work, but are also well-positioned to help your organization move into the next generation of manufacturing, including increased digitization, 3-D printing, artificial intelligence, and customer demands for real-time and customized production.
Through our seats at the table with REMADE and Circular Economy 100, we are actively engaged in dialogue around the shifting landscape of manufacturing and how changes in markets, supplier bargaining power and customer expectations are impacting EHS performance. Our goal is to help you turn your data into knowledge and insights, and to future-proof your organization for whatever comes next.
Read about the different areas in which Antea Group can help, both locally and globally, in traditional and non-traditional ways, to tackle challenges and future-proof your organization.
About Antea Group
Antea Group is an international engineering and environmental consulting firm specializing in full-service solutions in the fields of environment, infrastructure, urban planning and water. By combining strategic thinking and multidisciplinary perspectives with technical expertise and pragmatic action, we do more than effectively solve client challenges; we deliver sustainable results for a better future. With more than 3,000 employees in over 100 offices around the world, we serve clients ranging from global energy companies and manufacturers to national governments and local municipalities. Learn more at http://us.anteagroup.com.