Nat Geo WILD Launches Eighth Annual Big Cat Week With Pushes to Mark the Cheetah as Endangered
Nat Geo WILD Launches Eighth Annual Big Cat Week With Pushes to Mark the Cheetah as Endangered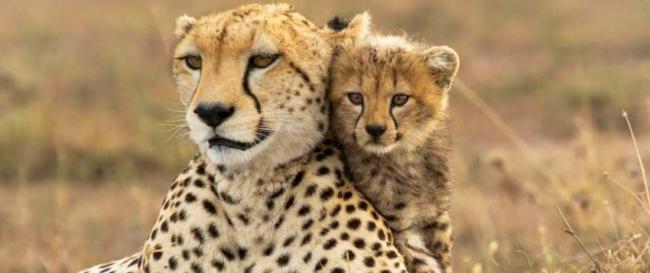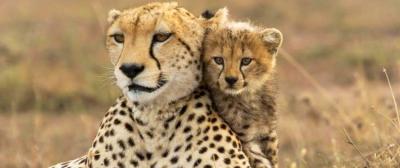 Thursday, December 14, 2017 - 7:45pm
On December 10, Nat Geo WILD kicked off its eighth annual Big Cat Week with a week-long programming lineup of stunning and touching specials documenting the lives and plights of big cats around the world. Big Cat Week is an extension of the Big Cats Initiative (BCI), a long-term commitment from National Geographic Society to protect and tell the stories of the planet's fiercest felines—lions, tigers, jaguars, panthers, leopards and more.
On December 11, researchers with the BCI also released a new study in the open access, peer-reviewed scientific journal, PeerJ, chronicling updated numbers of the cheetah population in southern Africa. The team of 17 conservationists estimate that there are approximately 3,500 adult cheetahs in the region, with a buffer area potentially supporting an optimistic couple of thousand more. In 1975, the same area counted 15,000 cheetahs. The group has come together to demand that the International Union for Conservation of Nature list the cheetah as endangered. "This collaborative, multiyear effort sounds the alarm about the state of cheetah populations in southern Africa, shining a light on the imperative need to protect these majestic predators," said Gary E. Knell, President and CEO, National Geographic Society. "The National Geographic Society is proud to support such a comprehensive assessment and similar efforts aimed at safeguarding our most precious species, their habitats and the planet we call home."
In addition to cheetahs disappearing from over 75% of their historic range, the African lion population has declined 90% in the last 75 years, and fewer than 4,000 tigers remain in the wild. Big cats worldwide are under threat, with local extinctions imminent due to habitat loss, poaching, and conflicts with rural farmers. National Geographic Society's Big Cats Initiative, founded in 2009 with Explorers-in-Residence Dereck and Beverly Joubert, supports scientists and conservationists working to save and protect big cats in the wild. By partnering with some of the world's leading big cat experts and researchers, the initiative funds on-the-ground research to understand these species better, and innovative community conservation projects to help both animals and the people around them thrive.
To date, the BCI has supported over 100 unique projects to protect seven iconic big cat species across 27 countries. Enabled by BCI funding, Nat Geo researchers and conservationists have built over 1,600  livestock enclosures to keep livestock, cats, and people from harm; the BCI has saved an estimated 2,600 big cats from death since 2010. Through special campaigns such as Big Cat Week and conservation in the classroom, National Geographic Society and BCI can continue their protection efforts with regular assessment, on-the-ground safeguarding, community education, and global public-awareness movements.
Big Cat Week includes the premiere of exciting new programs featuring world-renowned storytellers. Follow along as Nat Geo photographers Steve Winter and Bertie Gregory track and collect footage of the rarely seen Brazilian jaguars in 'Jaguar vs. Croc', famed wildlife filmmaker Bob Poole tells the intimate story of a cheetah mother and her cubs in 'Man Among Cheetah', and the secrets of a legendary tigress that famously reigned over western India are revealed in 'The World's Most Famous Tiger'. Big Cat Week takes place globally in 140 countries and 37 languages. For more information, on the Big Cats Initiative and how you can get involved, visit causeanuproar.org.