My Green Lab Announces Two New Appointments to Board of Directors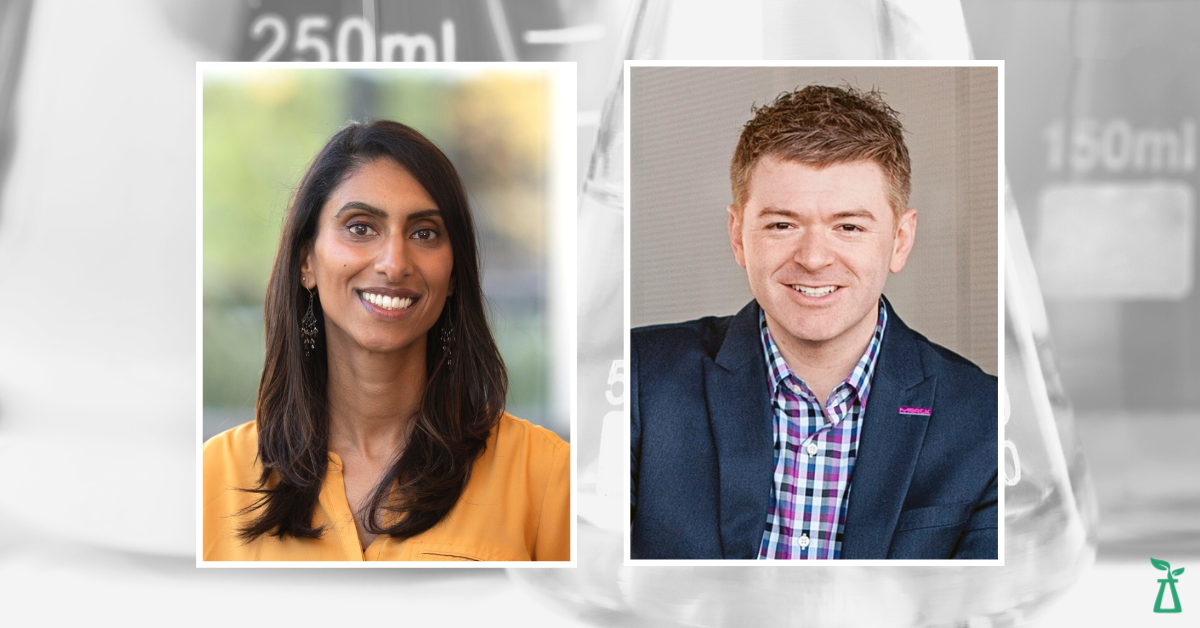 My Green Lab's new board members Dr. Sapna E. Thottathil, PhD, and Jeffrey Whitford, MBA.
November 30, 2020 /3BL Media/ - To meet the critical climate and environmental issues of our time, My Green Lab, a nonprofit organization dedicated to improving the sustainability of scientific research, is expanding its board of directors to add two new members from both academia and the industry-at-large. Joining the board are Dr. Sapna E. Thottathil, PhD, and Jeffrey Whitford, MBA.
"As My Green Lab moves from a leader in lab sustainability to a global institution and force for change across the scientific industry, a key aspect of our strategy is to add new, diverse voices to our organization. Both Sapna and Jeffrey are recognized and valued leaders in the industry, and dedicated advocates of sustainability. We are thrilled to welcome them to the team," says James Connelly, My Green Lab's CEO.
Thottathil is the Associate Director of Sustainability with the University of California's Office of the President. She currently sits on the Board of Pesticide Action Network and serves as a sustainability advisor to the Plant Based Foods Association. "The University of California is one of the leading institutions in providing and promoting green labs, and we have a long history of working with My Green Lab to introduce new sustainable perspectives and programs. I'm excited to help ensure that My Green Lab can support the climate goals of academic institutions in the U.S. and around the world," says Thottathil.
Thottathil is also an author and editor who has worked on environment policy and sustainable food supply chains for many organizations including the Environmental Protection Agency. She holds a Bachelor of Arts from the University of Chicago, where she was awarded the Udall Scholarship for environmental leadership, before going on to receive an MSc from Oxford University and a PhD in Geography from the University of California at Berkeley, where she was the recipient of a Fulbright Fellowship.
Whitford is the Head of Sustainability, Social Business Innovation, and Branding at MilliporeSigma. His team is charged with innovating and improving the products and supply chain at MilliporeSigma to continually reduce environmental impact. Through innovative design, green chemistry, and product recycling programs, Whitford is working to ensure MilliporeSigma is at the forefront of corporate social responsibility and has worked closely with the My Green Lab team through the ACT Label and Green Chemistry Programs. "My Green Lab's mission aligns with the goals we've set at MilliporeSigma to help improve the communities and environments in which we live by creating greener alternatives in the lab. I'm proud to join the board and lend my expertise to this influential organization," says Whitford.
Whitford earned a bachelor's degree in journalism and strategic communications from the University of Missouri-Columbia, and a master's degree in business administration from Washington University in St. Louis.
About My Green Lab
My Green Lab is dedicated to creating a culture of sustainability through science. The organization is widely recognized as a leader in developing nationally recognized-standards for laboratories, bringing sustainability to the community responsible for the world's life-changing medical and technical innovations. Laboratories are one of the most resource-intensive spaces in any industry, but they don't have to be. By introducing a new perspective and proven best practices, My Green Lab has helped tens of thousands of people make a positive change to their work and achieve their mission to create a culture of sustainability through science. Learn more at MyGreenLab.org.