More than 500 Astellas Employees Give Back to Local Communities Across the U.S. For Changing Tomorrow Day – the Company's 8th Annual Global Day of Service
More than 500 Astellas Employees Give Back to Local Communities Across the U.S. For Changing Tomorrow Day – the Company's 8th Annual Global Day of Service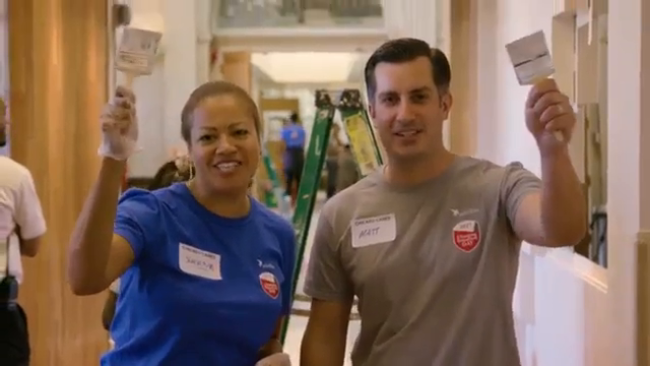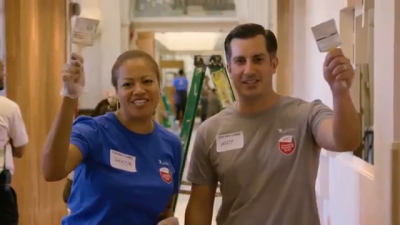 Monday, October 2, 2017 - 5:35pm
NORTHBROOK, IL, October 2, 2017 /3BL Media/ — Last Thursday, more than 500 Astellas employees on two continents left their offices, rolled up their sleeves and helped their communities. They were supporting Changing Tomorrow Day — a global effort to contribute time and resources to building stronger communities. Across the United States, employees carried their passion for helping others by volunteering at service projects to improve wellness facilities for patients and their families, bring books to children of all ages and beautify cultural institutions.
"Changing Tomorrow is our annual day of service when our employees connect their passions for helping patients with their passions for making a positive impact on our community," said Jim Robinson, president of Astellas Americas. "Volunteering with patients, their families and even students in our neighborhoods gives all of us a chance to connect and support those around us, working to change tomorrow – today."
Activities in Illinois took place at 10 different project locations to benefit 12 nonprofits throughout the Chicago area, where Astellas employees supported organizations dedicated to wellness, cultural institutions and education, including the American Cancer Society, Ronald McDonald House and American Red Cross. In Washington, DC, Astellas employees joined Food & Friends to package nutritious meals that were delivered to men, women and children facing HIV/AIDS, cancer and other life-challenging illnesses. In Colombia, employees completed renovation projects to support a local hospital. The activities exemplify Astellas Americas' commitment toward helping to prepare communities today for what can happen tomorrow. 
"We share a commitment with Astellas – we're both about making things better for patients and their families," said Phil Zielke, Founder and President of Phil's Friends. "Today's collaboration and the amazing Astellas volunteers will help us both to Change Tomorrow for the patients we serve."
Earlier in September, Brazil hosted its Changing Tomorrow Day and partnered with Projeto Casulo, an organization that works with children, young people and families from the communities of Real Parque and Jardim Panorama on the west side of Sao Paulo. Seventy employees led career and health workshops for children and teenagers that focused on identifying job opportunities and preparing for and participating in interviews. Activities also featured games, a library renovation and discussions on personal health, such as hygiene, family planning, healthy eating and oral health to educate the young people on making healthy choices.
Throughout the year and around the world, Astellas Changing Tomorrow Day events mobilize employees to commit to an entire day of service. A series of company-sponsored volunteer events, Changing Tomorrow Day is a collaborative effort with local nonprofits to provide employees diverse opportunities to make a positive, measurable impact.
About Astellas
Astellas is a pharmaceutical company dedicated to improving the health of people around the world through the provision of innovative and reliable pharmaceutical products. For more information on Astellas, please visit our website at www.astellas.us. You can also follow us on Twitter at @AstellasUS, Facebook at www.facebook.com/AstellasUS or LinkedIn at www.linkedin.com/company/astellas-pharma.
About Astellas Americas Corporate Social Responsibility
At Astellas, how we operate is just as important as the medicines we manufacture. Our business philosophy and vision is to operate in a socially responsible way each and every day through an approach we call "Living SmartTM." Living Smart means preparing communities today for what can happen tomorrow by helping communities access the resources they need to face the future with confidence. For more information, see the Astellas Americas Corporate Social Responsibility Report Card 2016.