MoneyFellows Wins MetLife Foundation Financial Innovation Competition Powered by Verb, Secures $50,000 Grant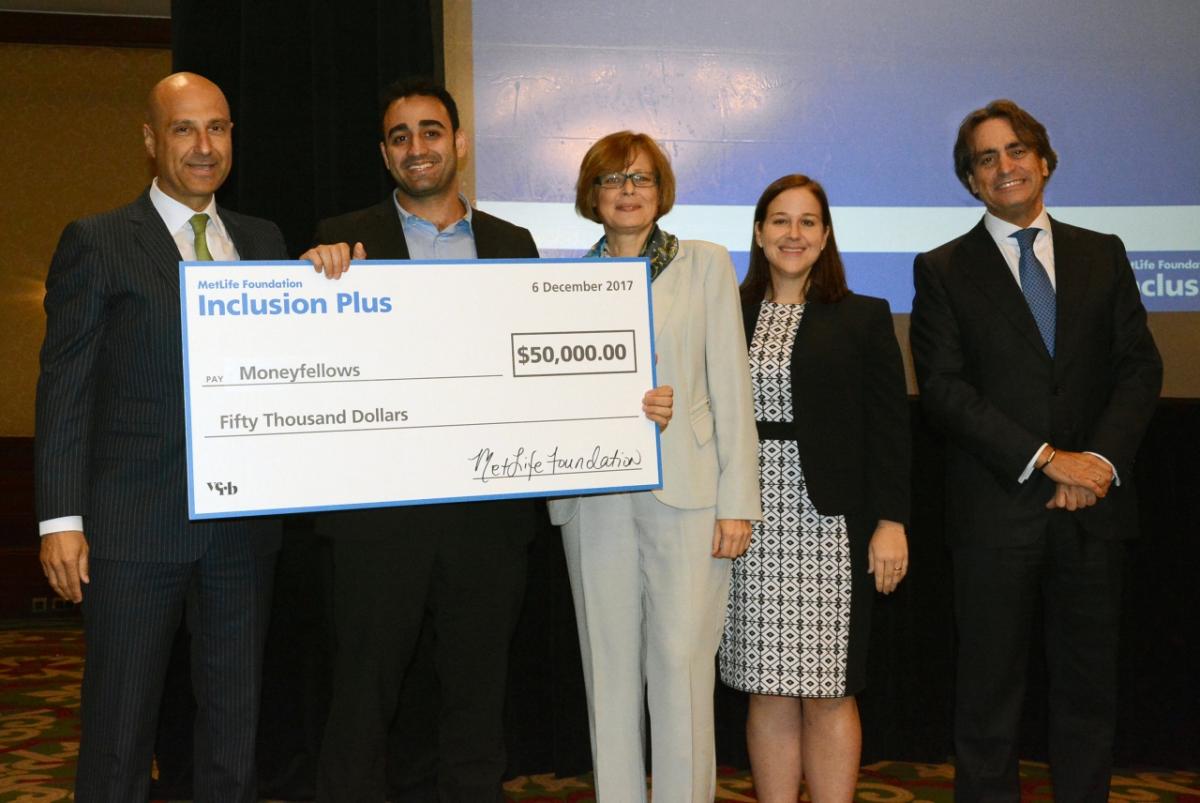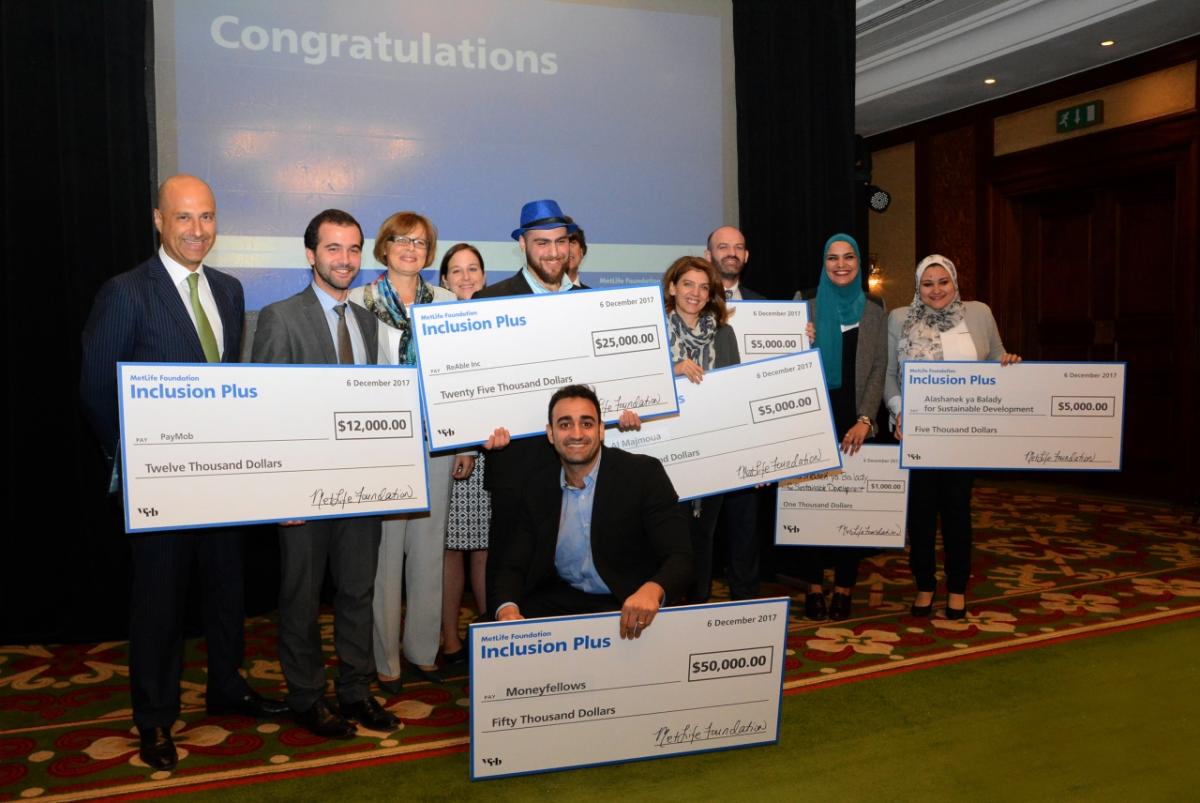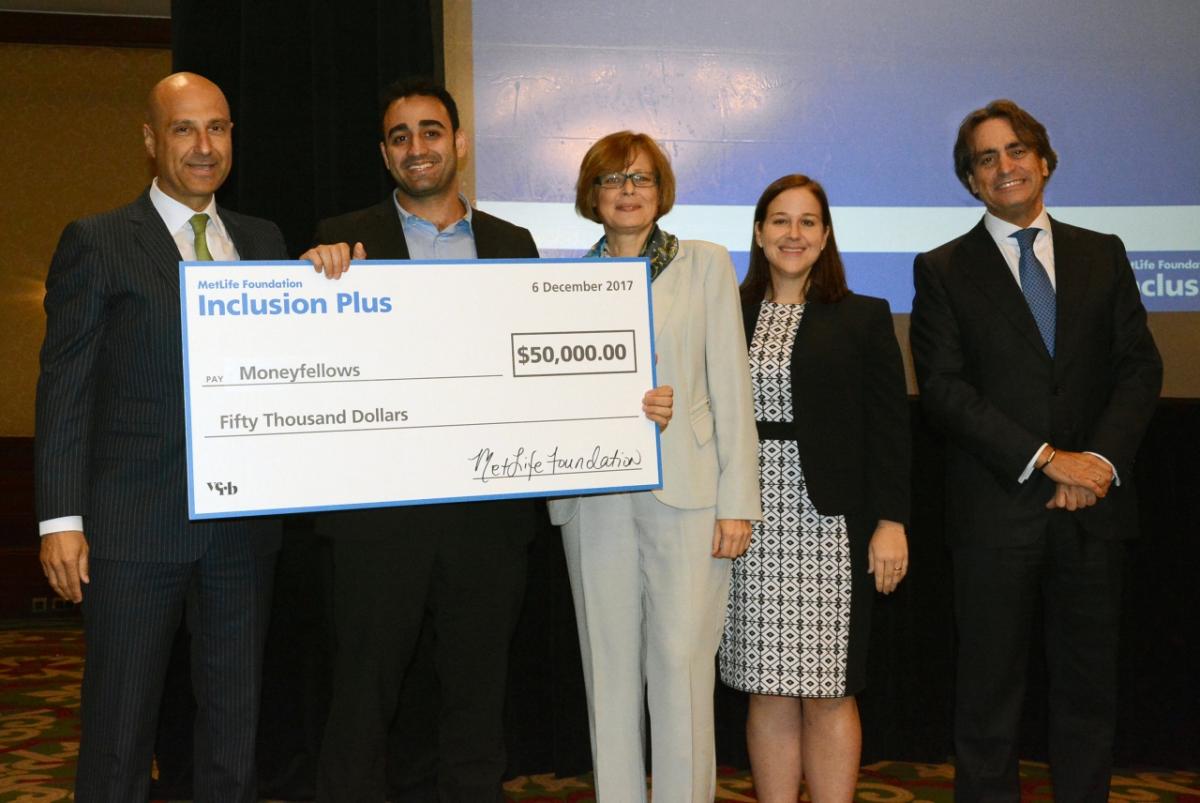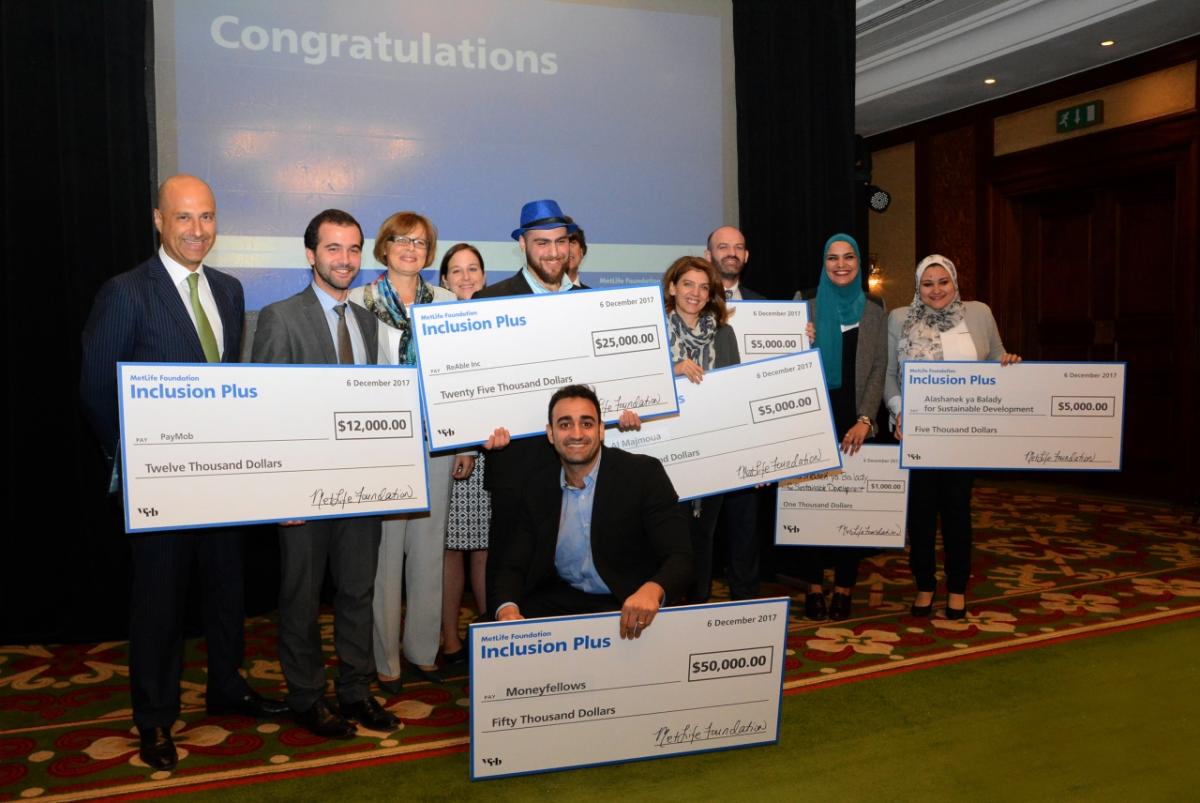 CAIRO, Egypt, December 6, 2017 /3BL Media/ - MoneyFellows of Egypt has been announced winner of the MetLife Foundation Inclusion Plus competition in Egypt & Lebanon. The competition was open to entrepreneurs, businesses and non-profit organizations and aimed to discover innovative solutions to promote financial capability and access to financial services. With more than 30 entries, MoneyFellows won the grand prize and collected a grant of $50,000.
MoneyFellows is a web and mobile-based platform that enables people to access interest-free credit and saving achievements powered by their personal network. This is accomplished by digitizing the traditional offline Rotating Saving and Credit Association (ROSCA) model and by utilizing alternative models for credit scoring users. By making ROSCAs digital, this popular option the world-over becomes safer, more transparent, scalable and organized.
MetLife Foundation is proud to support this first-of-its-kind innovation competition that supports entrepreneurs at the forefront of financial inclusion in Egypt and Lebanon. More than 50 MetLife volunteers acted as mentors and judges, providing advice, support, and partnership that will help the ventures develop and grow.  
"Without our MetLife mentors, it would have been much tougher to be honest.  They were the ones that really pushed us to improve our application, our presentation, and even the content itself," said Ahmed Wadi, Founder and CEO of MoneyFellows. "We look forward to continue working with them and the MetLife team as a whole."
ReAble of Lebanon, in second place, won $25,000 and received in-kind support from VIP Judge, Jihad Bitar, to be part of Lebanon's Smart ESA accelerator. PayMob of Egypt, in third place, took home $12,000 and Alashanek ya Balady for Sustainable Development of Egypt, Al Majmoua of Lebanon and AID:Tech of Lebanon were each awarded $5,000.
"It is one of MetLife Egypt's priorities to support SMEs and entrepreneurs, which contributes to MetLife Foundation's financial inclusion efforts to empower this important segment in the community," said Elena Butarova, Deputy Chairman and Managing Director of MetLife in Egypt.
"It is very encouraging to see how corporate foundations and multinational businesses can partner with social entrepreneurs to fuel innovation and impact. The MetLife Foundation, MetLife Egypt and MetLife Lebanon have come together to demonstrate how competitions can be a powerful engine to help address some of the world's biggest economic problems," said Verb Co-Founder and CEO, Suzi Sosa. "We congratulate the winners who have developed a powerful new way to include more people in planning for their financial futures."
The Inclusion Plus Egypt & Lebanon competition is part of a broader partnership between MetLife Foundation and Verb that will run across ten countries over a three-year period. Competitions have been completed in Ireland, China, India and Mexico. These competitions help advance financial inclusion for the estimated two billion people globally who do not currently have access to formal financial services.  To learn more about the competitions, visit inclusionplus.com.
Media Contacts
Laura Broderick, Verb
Email: laura@verb.net
Phone: 1 (800) 232-8899
​Meredith Hyland, MetLife Foundation
Email: Meredith.Hyland@metlife.com
Phone: 1 (212) 578-9415
About MetLife Foundation
MetLife Foundation was created in 1976 to continue MetLife's long tradition of corporate contributions and community involvement. Since its founding through the end of 2016, MetLife Foundation has provided more than $744 million in grants and $70 million in program-related investments to organizations addressing issues that have a positive impact in their communities. In 2013, the Foundation committed $200 million to financial inclusion, and our work to date has reached more than 3.5 million low-income individuals in 39 countries. To learn more about MetLife Foundation, visit metlife.org.
About Verb, Inc.
Verb is a social enterprise that produces global social entrepreneurship competitions and delivers employee engagement in partnership with companies, foundations and governments. Verb competitions mobilize thousands of teams from around the world to solve the planet's most pressing social and environmental problems. Founded in 2013 by Austin entrepreneurs Suzi Sosa and Tom Meredith, Verb leverages its online platform, innovation expertise, and entrepreneur network to produce a social innovation engagement experience unlike any other. For more information, please visit www.verb.net/.
About MetLife
MetLife, Inc. (NYSE: MET), through its subsidiaries and affiliates ("MetLife"), is one of the world's leading financial services companies, providing insurance, annuities, employee benefits and asset management to help its individual and institutional customers navigate their changing world. Founded in 1868, MetLife has operations in more than 40 countries and holds leading market positions in the United States, Japan, Latin America, Asia, Europe and the Middle East. For more information, visit www.metlife.com.