MilliporeSigma Employees Give Back Through Virtual Volunteering Opportunities
MilliporeSigma Employees Give Back Through Virtual Volunteering Opportunities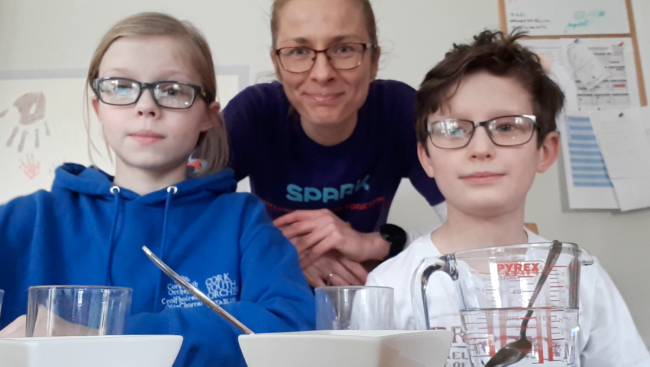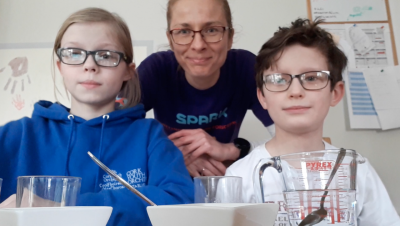 Thursday, July 23, 2020 - 9:00am
With many in-person events and gatherings cancelled due to COVID-19, people are wondering how they can give back and support their community while socially distancing and working remotely.
The life science business of Merck KGaA, Darmstadt, Germany—which operates as MilliporeSigma in the U.S. and Canada—is now offering virtual volunteer opportunities to employees across the globe through its SPARK™ online portal. Building on the company's global, skills-based SPARK™ volunteer program—which has reached more than 230,000 students in 37 countries, thanks to the help of nearly 10,000 volunteers—these activities allow employees to help their communities during this challenging time.
Virtual volunteering refers to activities that employees can participate in online or via a computer or smartphone. There's a wide range of activities—such as skills-based or civic events and one-time activities or longer projects—that allow employees with varied backgrounds to dedicate their time, expertise and passion to a community organization, while maintaining social distance and working remotely. Opportunities include:
Seeding Labs: Volunteers can create videos for Seeding Labs' TeleScience platform, which is designed to connect scientists around the world and accelerate teaching and research. These videos include tips, tricks or hacks related to lab equipment, equipment maintenance or troubleshooting.
Girlstart: Volunteers can provide career advice to girls through Girlstart—an organization that is dedicated to increasing girls' interest of and engagement in STEM through innovative, nationally recognized informal STEM education programs. The Women in STEM series features women in various STEM fields doing amazing work through blogs, videos, interviews and social media takeovers.
Skype a Scientist: Global scientists can answer questions through informal conversations with classrooms, students and families to break down barriers and enhance access and interest in science.
Many activities are flexible and can be scheduled and completed at a time that is convenient for each employee.
To participate, employees can select an opportunity from a list of featured organizations in the SPARK™ portal. Additionally, they can even create their own virtual volunteer events with a local organization that has multiple opportunities.
Virtual volunteering is another powerful resource for employees to feel connected, contribute to the communities in which they live and work, and continue to spark curiosity in the next generation. Stay tuned as we share their experiences.