Middle Schoolers Prepare for Lunar Landings at Jackson Robotics Event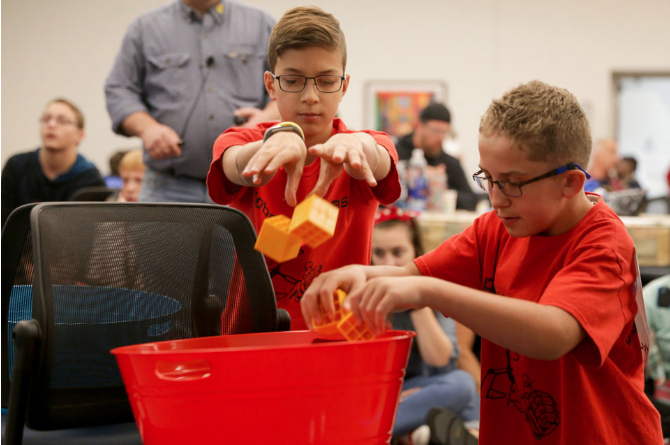 Sam MacMillan, 13, left, and Riley Marquedant, 13, act as robots during a simulation of the game challenge during the 2018 FIRST Tech Challenge Season Kickoff and Game Challenge Reveal, Saturday, Sept. 8, 2018, at Jackson College in Jackson. (Photo: Nikos Frazier/MLive.com)
Originally published on MLive.com
by Nikos Frazier | nfrazier@mlive.com
SUMMIT TWP., MI -- The 30th season of the FIRST Tech Challenge has been announced and Jackson County middle schoolers were at Jackson College on Saturday to brainstorm and strategize.
Focusing on the upcoming 50th anniversary of the lunar landing, this year's challenge is a "Rover Ruckus."
"This is going to be a really exciting year," said Michelle VandyBogurt, a coach for Northwest Middle School teams BEASTMODE and RoboMounties. "The kids start out in a really tough spot and end up with a really tough challenge."
To watch the video and read the full article, visit MLive.com.