Meet the People Behind GM's All-electric Future PART 3: Andy Oury on GM's Next-Generation Batteries
GM celebrates the employees who continue to innovate and push the company closer to its vision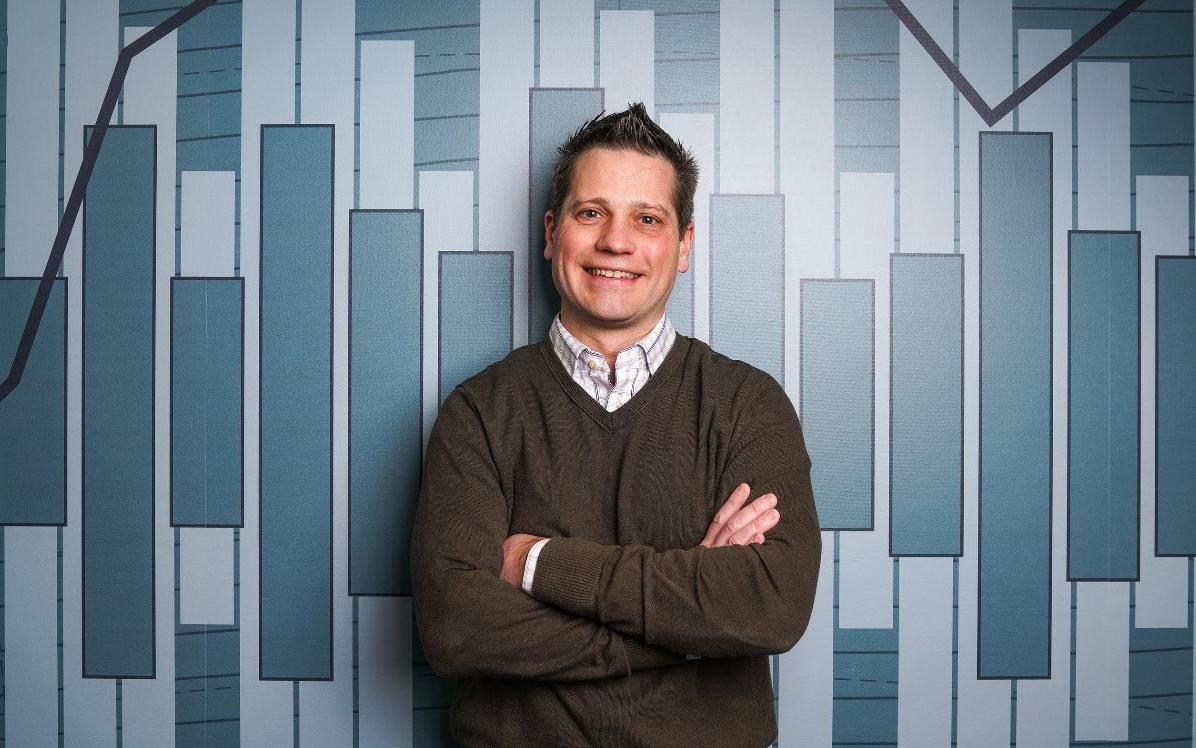 "I'm at GM because of its vision for an all-electric future," said Oury. "I was recruiting students at MIT when Mary Barra unveiled our vision for a future with zero crashes, zero emissions and zero congestion. It immediately changed how I talked to students about GM. In crystal terms, I could tell them why my company is here. It was one of the best days of my career."
Meet the People Behind GM's All-electric Future PART 3: Andy Oury on GM's Next-…
This National Engineers Week, GM celebrates the employees who continue to innovate and push the company closer toward its vision of Zero Crashes, Zero Emissions and Zero Congestion.
GM understands that driver experience is paramount. When it comes to switching from an engine-powered to electric vehicle, GM has demonstrated that the driver experience is far from sacrificed. EVs offer the same power, handling and control that drivers are used to, with the absence of a combustion engine. Advanced EV battery technology and development is at the forefront of administering a premier driving experience.
GM thinks about battery improvement in terms of the battery cells, the battery pack and the interaction between the two. The battery cells store energy, and the battery pack feeds that energy to the cells – or as the GM battery team says, "to protect and serve" the cells.
"Understanding customers' needs for price, size, performance and range, it's all about breaking the constraints that make these factors compete with each other, so the customer gets the best cell and pack designs," said Andy Oury, lead engineer for GM's new high-voltage battery packs. "Our next-generation batteries have a flexible, modular design that can be applied across our various brands and platforms."
GM's next-generation batteries take up less space and are lighter than past battery designs, allowing for more vehicle space and better aerodynamics.
Enabling the most advanced batteries to power every future GM vehicle is the company's new battery electric vehicle architecture. Complementary to the modularity of the battery design, the architecture will be the underpinning of the future GMC Hummer EV*, electric trucks and Cadillac's first fully electric EV.
"The flexibility and scale are what will unlock our all-electric future," said Oury. "When we first saw how the architecture started to gel, the portfolio just exploded with diversity, and customers are going to love how we leverage it across our portfolio."
General Motors' team of battery experts ranges from engineers who worked on GM's first electric vehicle, the EV1, to young professionals just out of college. Oury says the team is constantly learning from each other to create, innovate, design and produce the best batteries.   
Actively collaborating and experimenting, an average day for this team is brainstorming designs and then going to the lab to build and test the designs right away.
The battery lab in Warren, Michigan features more than 100,000 square feet of technical battery testing equipment, including power cyclers, vibration tables, environmental chambers, safety and abuse test cells, along with production materials. The lab also includes state-of-the-art management software and specialized equipment with remote monitoring capability for running critical battery tests all day long.
"I'm at GM because of its vision for an all-electric future," said Oury. "I was recruiting students at MIT when Mary Barra unveiled our vision for a future with zero crashes, zero emissions and zero congestion. It immediately changed how I talked to students about GM. In crystal terms, I could tell them why my company is here. It was one of the best days of my career."
"Everyone is passionate and driving toward a single goal – improving batteries for our customers," said Oury. "It's a one-team culture where we look at what's been done, ask ourselves how we can improve, how we can incorporate new learnings and technologies, and work together to design new solutions."
They aren't just learning from each other; they are collaborating with top suppliers and manufacturers in the space. Aimed at building high-quality batteries at an industrial scale, GM has teamed up with LG Chem to combine forces to expedite battery technology development and, ultimately, reduce battery costs. This is a pivotal step in GM's mission to make EVs more affordable.
Visit GM.com for the full story.