Medtronic Honored for Supporting Military Veterans
Minnesota designates Medtronic as a Beyond the Yellow Ribbon company.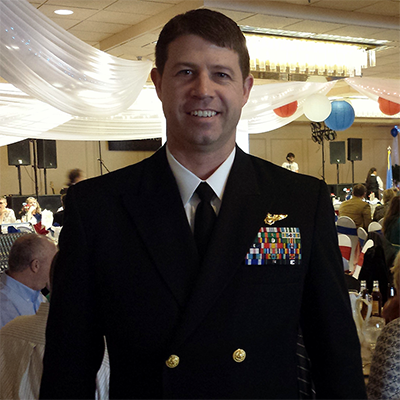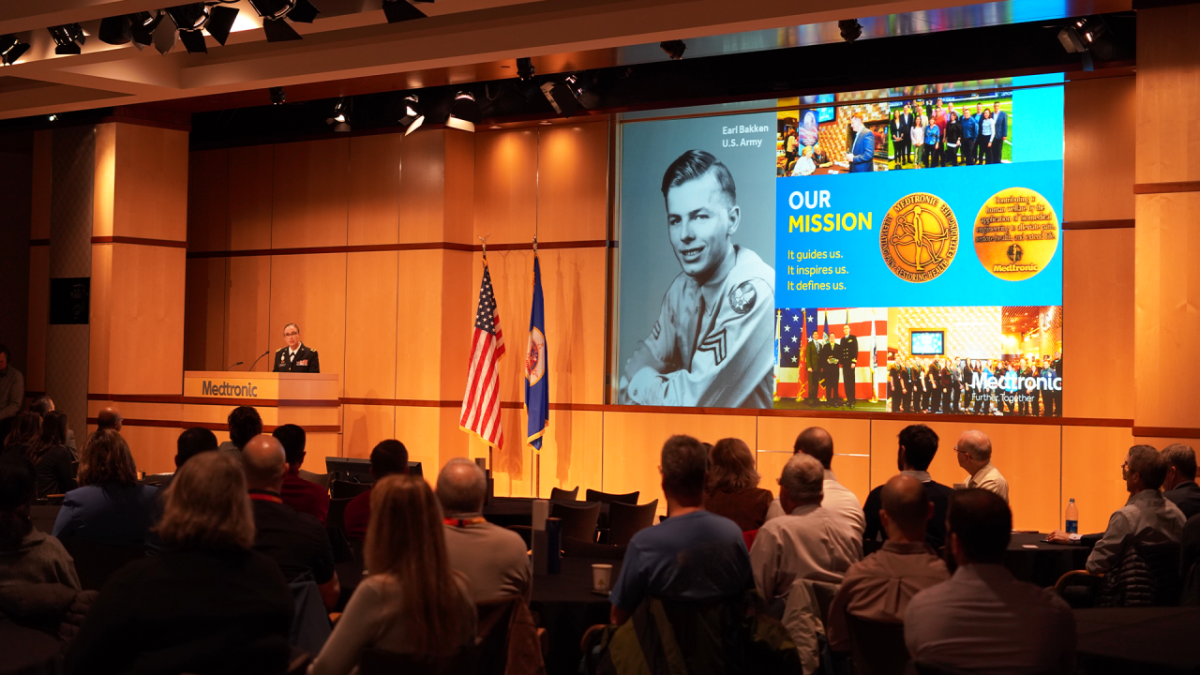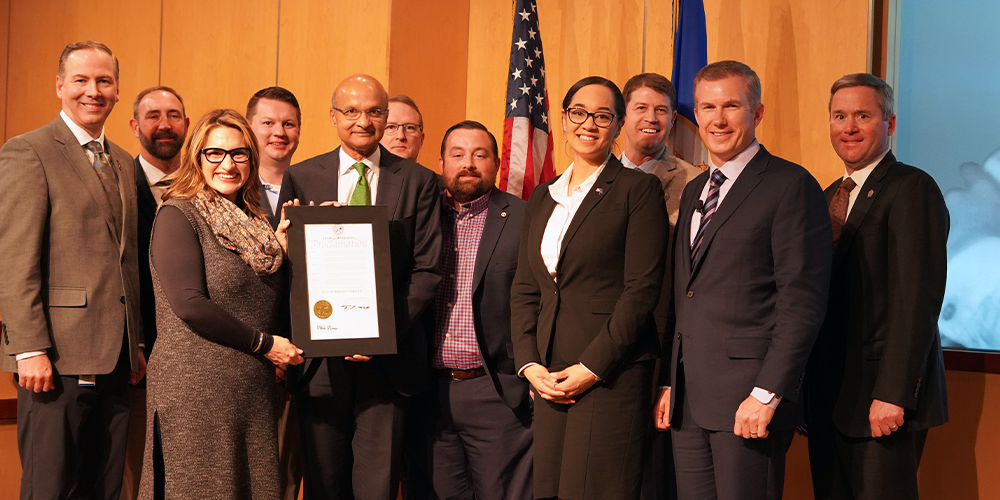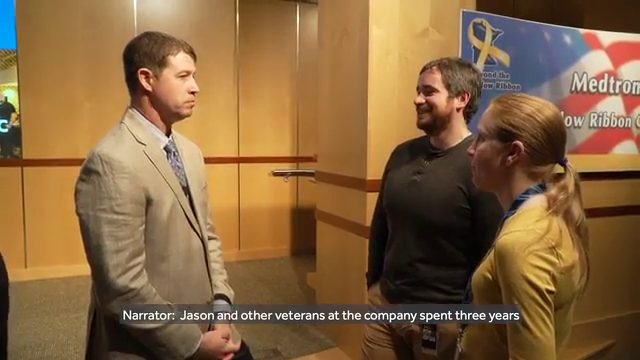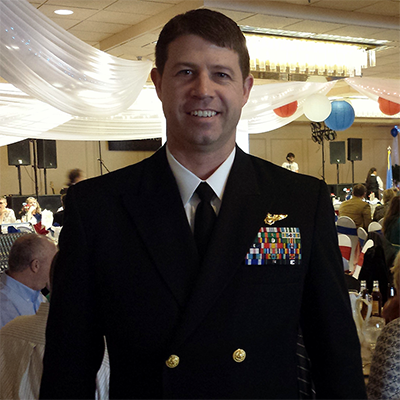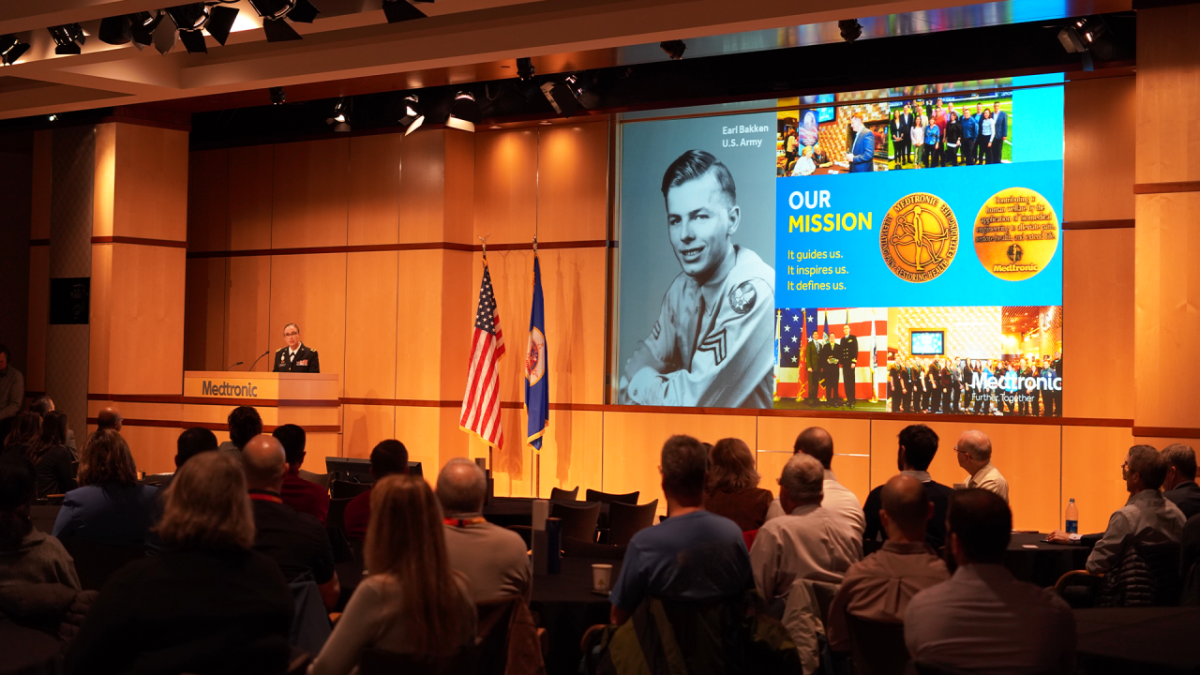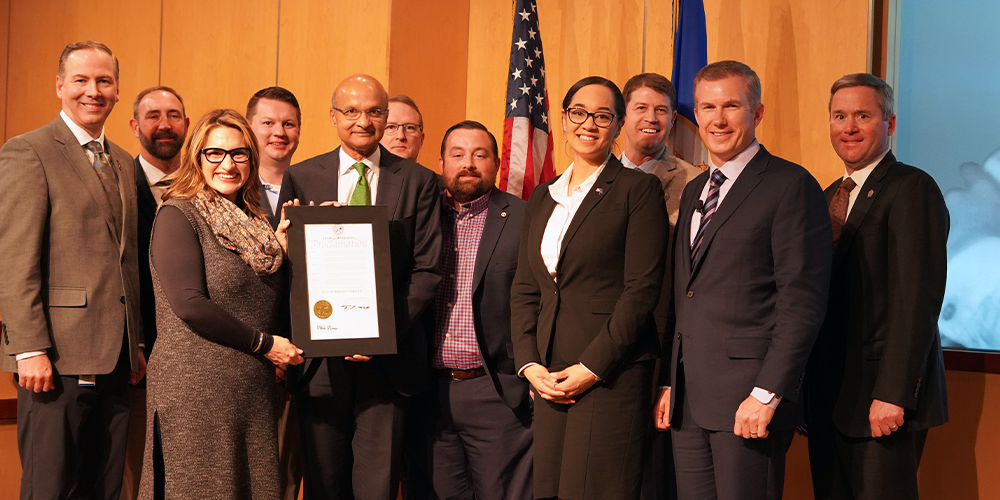 Medtronic Honored For Supporting Military Veterans
The State of Minnesota recognized Medtronic as a Beyond the Yellow Ribbon company during a formal ceremony this week at the company's operational headquarters. That designation recognizes the company's commitment to recruiting, training, hiring and supporting military veterans at Medtronic.
"The work that Medtronic does to support veterans is exemplary," said Minnesota Lt. Gov. Peggy Flanagan, who presented Medtronic chairman and CEO Omar Ishrak and president Geoff Martha with a plaque proclaiming the recognition. "This award is really an extension of the attention and care that the company gives its employees, but it's also a great service to the state of Minnesota," she said.