Manufacturing Unveiled: Sewing at Gildan
Gildan explains their third step behind making a t-shirt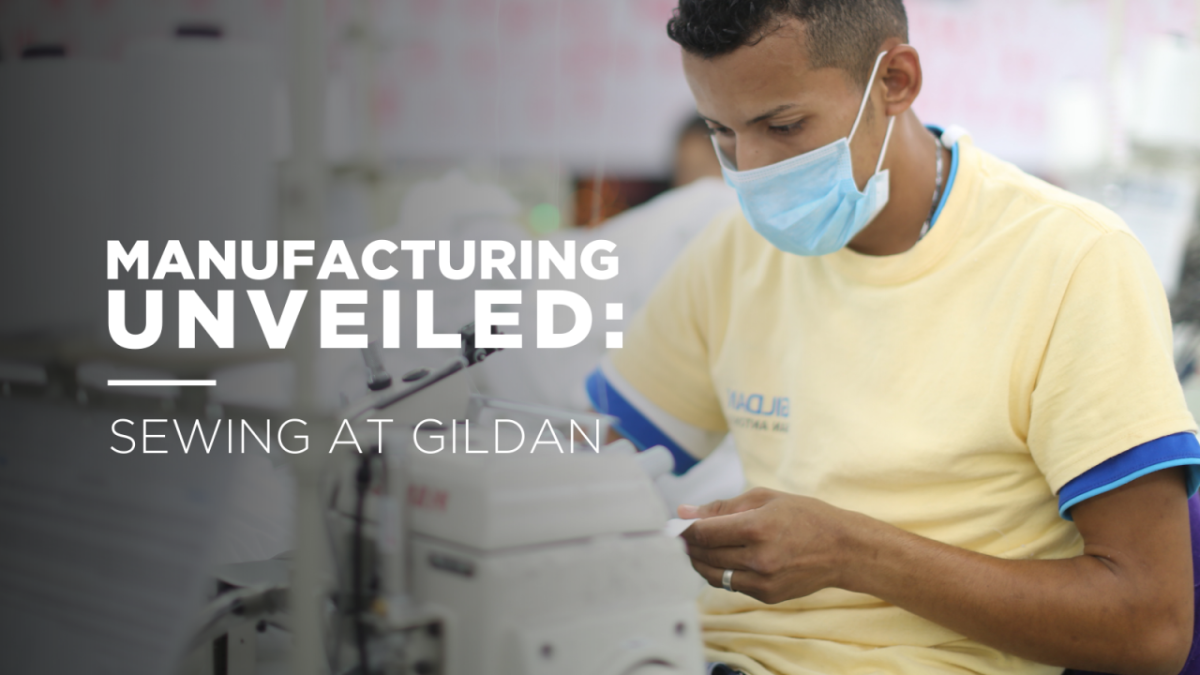 This article is part of a series dedicated to walking readers through the steps behind Gildan's t-shirt-making process. View the entire series here.
After fabric has been cut and prepared during step two of Gildan's t-shirt-making process, it moves to step three: Sewing. At this step, disassembled parts become full t-shirts at the hands of skilled sewing operators who use precision and dexterity to carefully assemble the t-shirts. In fact, these workers make up the largest percentage of Gildan's entire employee-base.
One of Gildan's sewing facilities
To assemble a t-shirt, employees complete the hems of the shirt and attach the shoulders and sleeves to its body. They also sew the collar, neck-tape, and label inside of the shirt, and once the shirt has been sewn together, a quality insurance inspector will carefully check for quality by inspecting it in its entirety.
The Company's Global Quality System teams also play an essential role in making sure that Gildan tees are manufactured under high standards. Following ISO 9001 guidelines, these teams ensure that quality is continuously audited and monitored throughout the manufacturing process. Finally, to help measure the overall safety of the apparel, Gildan products are certified by the internationally-recognized Oeko-Tex® Standard 100, which ensures that garments are tested and assessed for harmful substances.
Each employee behind Gildan's sewing operations plays a critical role in the Company's success, which is why Gildan has a sustained commitment to operating under leading health and safety standards while providing employees with access to health services, onsite medical clinics, and ample training and development opportunities
To view behind-the-scenes footage of Gildan's sewing process, click here.