A Male Perspective on Women's History Month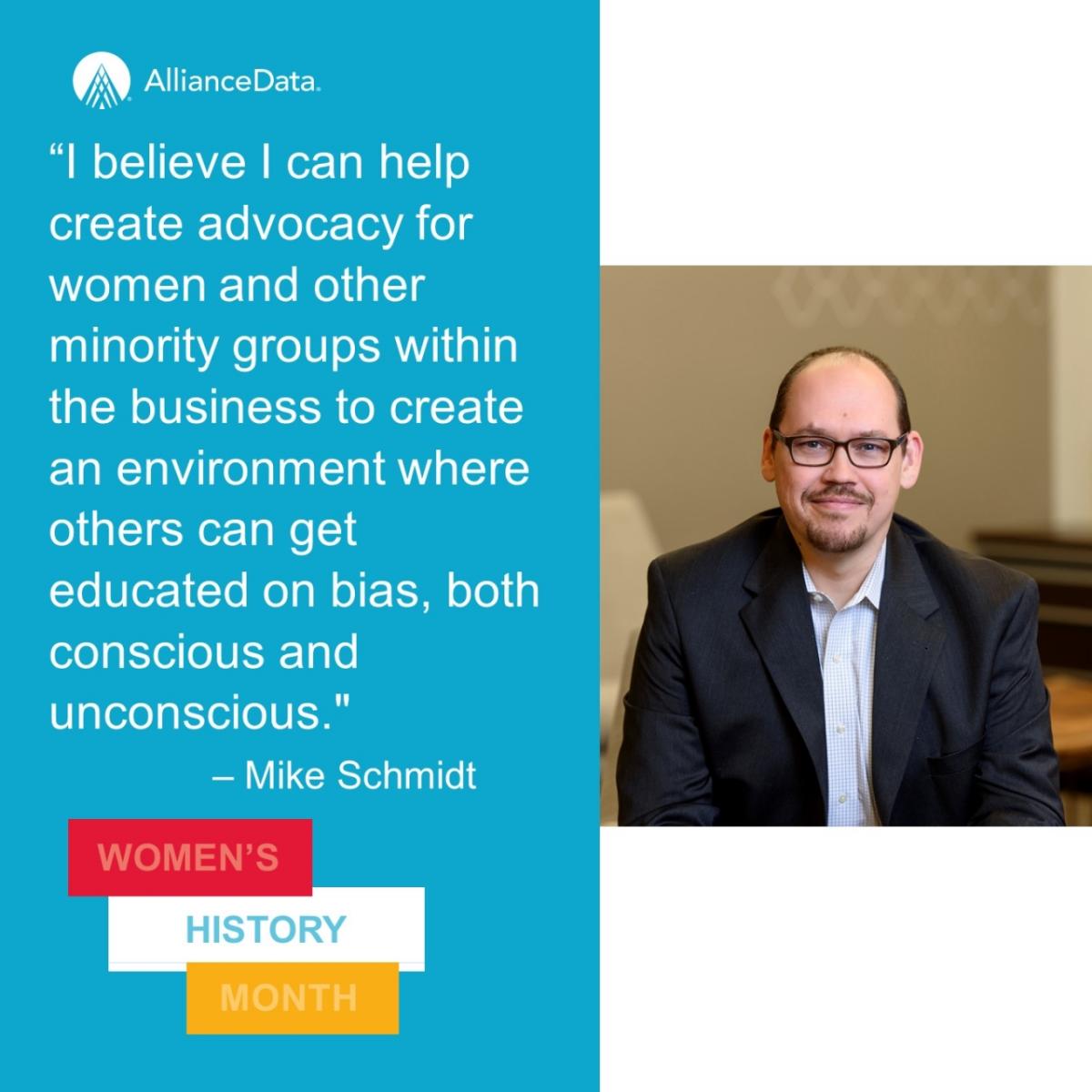 This week, in celebration of Women's History Month and our upcoming associate panel discussion, we're spotlighting a unique male perspective from Mike Schmidt, SVP, Credit Risk, who has been a passionate advocate for women throughout his career. Mike has been a strong ally for women over the last 27 years at Alliance Data, due in part to growing up with a single mother, who he watched navigate her own career all while balancing relationships, friendships and motherhood.
He strives to promote advocacy for women and other minority groups within the business to create an environment where others can get educated on bias, both conscious and unconscious. When it comes to advocating for women in the workplace, Mike says he makes an effort to always evaluate the associates on his team equally and actively works to develop and maintain an inclusive culture by listening and learning.